Sublimation printer is one of the most used tool for printing or printing t-shirts, mugs, hats, glass, wood, metal, key chains and much more. If you are looking to print, print or simply customize a mug, shirt, hat or other object, you are on the right website.
We have compiled all the information you need so you can stamp your objects using the sublimation technique. Advice, machines, printers, inks, paper polymers and all the information to facilitate the process.
What is called sublimation printing?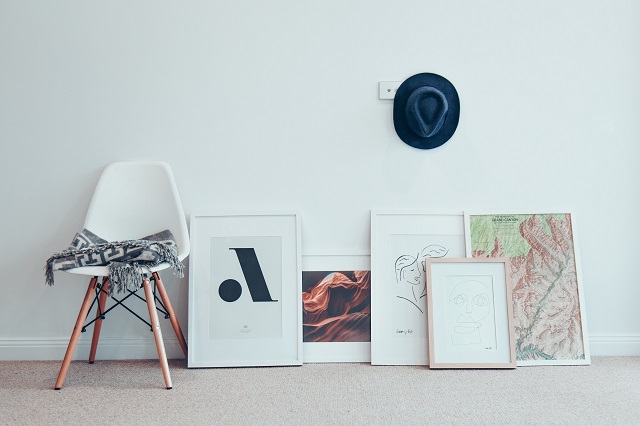 Sublimation has different meanings depending on the context, when we dedicate ourselves to the printing sector, it is the process of printing the image on a paper and later, through heat, the ink is transferred to another material.
In the technique of sublimation it is necessary to take into account that not any material or substrate can be sublimated, it requires certain characteristics to be able to receive the transfer of said ink, as well as to maintain a temperature above 200 ° Celsius.
For many the term printing by sublimation sounds strange but once you investigate a bit you realize that of the practical and easy that is the process of printing by sublimation.
In simple terms, sublimation printing is the printing technique that consists in the transfer of the ink by means of heat. Nowadays it is the most popular printing technique for many types of products such as cups, caps, plates and objects for decoration.
It is also used for rigid materials such as porcelain, glass, metal, rocks etc. One of the great advantages offered by sublimation printing is that technical knowledge is not needed, as it is an easy technique to apply, sublimated objects acquire a great added value and these can be sold at a good price.
Types of Sublimation Printing Methods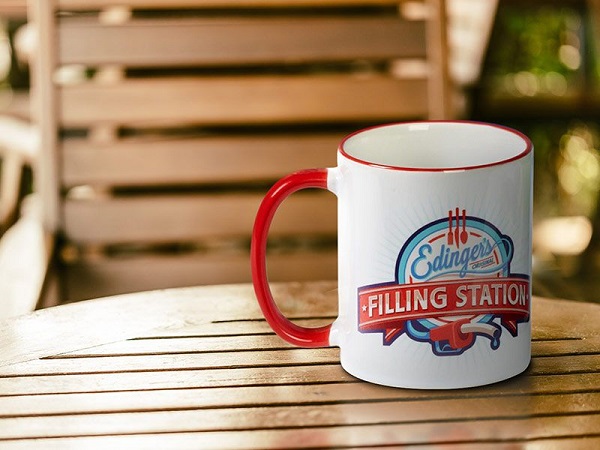 Sublimation in Mugs – customize to your liking
Have you ever taken coffee or tea in a personalized cup with the photograph of a loved one, this process is known as sublimation and consist of transferring liquid ink to the cup by using heat press machine is widely used technique for customize ceramic mugs.
Sublimation in cups is a very simple technique but with very professional results, one of the advantages of cup sublimation is that no technical knowledge is required since it is an easy process to do.
To sublimate cups you need the following materials and equipment: A printer for sublimation, special paper for sublimation, special ink for sublimation, special ceramic cups for sublimation and a thermal plate to sublimate cups, today you can find a wide range of plates to sublimate choose the most suitable to your needs.
Sublimation in T-shirts – Useful tips
Sublimation in fabric or textile allows to make high quality prints with very professional results. This technique facilitates the printing of photos or images making it possible to personalize garments such as t-shirts and shirts, giving it an added value to the garment.
If you are starting in the process of sublimation on shirts it is very important that you keep in mind the following points.
The best printing results are obtained using 100% polyester shirts, this being synthetic fiber that absorbs better the inks obtaining with this prints brighter and more durable.
Also to obtain optimal results in the prints, better print quality, sharper colors and bright the shirt has to be white or with clear backgrounds, A very innovative alternative is to use 100% polyester garments but cotton contact.
Sublimation is also possible in cotton but to carry it out with satisfactory results it is necessary to implement certain variables in your printing plate. On our website we will explain more in detail the solutions so that you can sublimate in cotton and you can offer your customers a line of cotton sublimated t-shirts.
Sublimation in Cotton – The most correct way to do it
The sublimation in cotton can only be done using some additional supplies, as we know the textile sublimation should always be made in polyester because it has a better absorption of ink therefore provides better prints with more vivid colors.
To sublimate garment made of cotton it is necessary to use additional inputs such as
Sublimable liquid polyester, a polymer made from thermoset polyester resins. A thin layer is applied in the area of ​​the fabric that we are going to sublimate and with this we already have the area ready to absorb the ink.
Polyester sheets: it is another material that you can use to sublimate in cotton. These sheets are activated at a temperature of 200ºC for an approximate time of 12 seconds, using your sublimation plate. Once you have transferred the polyester layer to your shirt you proceed to print the drawing to sublimate and then transfer it to your garment.
Sublimation in cloth or Textile a very lucrative process
Sublimation in fabric or textile sublimation is a technique widely used to customize garments, the fabric to sublimate must meet certain specifications to obtain good results and for the image to be durable. The fabric must have at least 70% Polyester and should preferably be white or a light color to obtain good image quality.
Textile sublimation offers many advantages among the most important: it is easy to make, you have no limit in the number of colors, the quality is superior and you do not need technical knowledge to start in the business of sublimation.
Textile Digital Sublimation: A large industry that is in Auge
Digital textile sublimation is at an industrial level and the plotters used print directly on the fabric. Currently, large textile companies use digital textile sublimation in their processes and are printing on large volumes of cloth. Digital sublimation is very profitable given its low cost which makes it a very competitive process.
The Asian countries and Brazil in the American continent are the leaders in digital textile sublimation. The sublimation plotter is increasingly more efficient and capable of high production volumes, which is why many textile companies are incorporating in their textile printing processes, the new digital textile sublimation equipment. To be more competitive
Sublimation in Caps – Customize to your liking
The sublimated caps are a product that is in great demand, because they are very innovative products because thanks to the sublimation can be customized.
To customize your caps you must have a thermal press that has the module for the sublimation of caps, for this it is recommended that you acquire a multifunctional thermal plate so that you can also sublimate other products.
Cap specifications to sublimate
The material of the cap must be Polyester
Must have a white area to print at least 175mm x 75mm
The approximate measurements of the caps should be 260 x 155 mm
Process to Sublimate Hats
First: we print our design based on the size of the area where we are going to print, you must print in mirror mode with special inks for sublimation.
Second: Remember to remove the cardboard that the new caps bring, then you must pre-heat the 190ºC thermal plate for 5 seconds in the first cap, then put the cap on sublimation plate, adjust it well with plastic straps so that it is well stretched as best you can. The visor of the cap should not stick on the hot iron.
Third: We pre-warm the cap to prepare the surface and correct the wrinkles
Fourth: Then immediately after the preheating place the impression are on the cap and proceed to sublimate at a temperature of 190ºC for 20 seconds. You must close the plate very gently so that it closes well and then you must also lift it gently.
Sublimation in Wood for home decoration
The sublimation in wood uses the same principle of transfer of the ink by means of heat, in the same way that when we sublimate cups or T-shirts we need practically the same elements.
The difference between the sublimation of cups and the sublimation in wood is that in the second an additional component is used a polymer for sublimation called commercially "primer for sublimation" which is applied on the porous wood, which after it is dry is a completely transparent.
Then the impression is placed with the drawing to sublimate and the next step is to apply heat with the iron to transfer the design to the wood. This technique allows us to print photos, messages and any image on the wood, creating with this a greater visuality in the pieces of wood.
Sublimation in Glass
Sublimation in glass is very easy to make and you can create glass jars with very innovative designs for either a special gift or for your business. The equipment and materials to sublimate in glass are: iron to sublimate jars, printers for sublimation, jugs to sublimate and special paper for sublimation.
The impression by sublimation is clear and realistic is even better if we compare it with a laser or inkyet printing, sublimation is widely used because it is a very easy technique to apply and is now available to everyone.
How to sublimate keychains
The sublimation keychains should be special key fobs for sublimation, they should be made of medium density fiberboard (MDF) where they are printed with a polymer layer so that we can transfer the image with our heat press.
The first step to make sublimated keychains is to print your design based on the size of the keychain, using your printer and sublimation inks you must print the image in mirror mode and then put to heat the iron according to the manufacturer's specifications.
Then you fix the image with thermal tape to hold the design on the keychain, then you put a sheet of bond paper on the surface of the iron and place the keychain on the iron and set your temperature to 180 ° C for 60 seconds, then close at medium pressure and you start the sublimation process and then it is ready for sale.