Each program, document and file are different. In this article, you will find convenient steps to print anything without any hassle. These steps are uniform guidelines and may not work for all documents you are trying to print. Despite that, various programs have a standard procedure for printing.
Are you wondering how to connect the printer to the computer? If yes, let me tell you that it is easy. Before printing any document, make sure that you have installed the printer. Now, connect the printer to your computer. Open windows settings, click devices, select printers, add your printer. In the case of a wireless printer, you will connect your printer to WiFi. The LCD screen of your printer will show you the available network. Click the setup and adjust LAN settings. After that, locate SSID and enter the network password. You can find SSID in your WIFI settings. If you are using Apple computer, you have to follow different procedure to connect to printer. In the Apple computer, go to Printer and Scanners, add the printer to the list of printers. Often, Apple computer connects printers through Air-Print. Air-print enabled printer is compatible with Apple computers. If the network printer and your Apple computer share the same WIFI, the printer is already available on your computer. Go to file>print, select your printer available in the printers list.

Now that you have installed the printer on your computer. Follow the steps below to print a document, picture, another file, or print anything.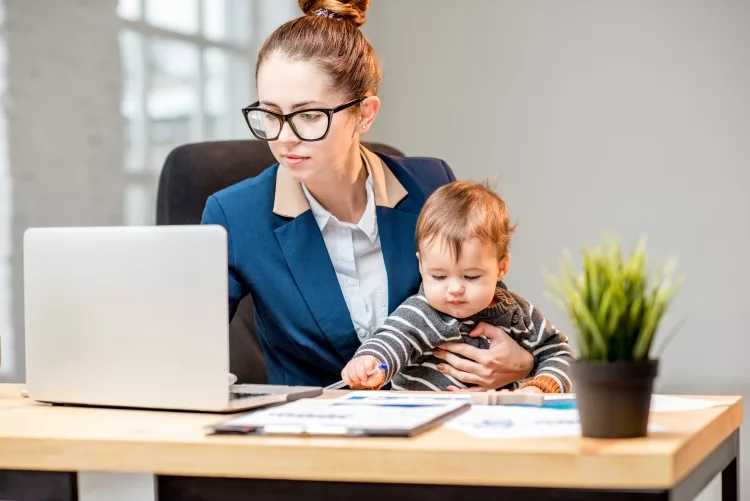 Steps to print documents in MS Word or PDF
The printing method is almost the same in most documents. These steps will help you in printing a document in Ms Word or pdf. Keep on reading to know the steps.
Here are the steps to print documents:
Open your document in either MS Word or PDF.
Click the File option in MS Word. Select print icon. In the PDF file, click the print icon on the top of the page.
To preview pages, click the arrows- backward and forward- located at the bottom of the print page. The backward arrow will take you back to the previous page. The forward one will bring the next page.
You can increase the size of the text in a word document using a zoom slider. In pdf, use a custom scale to set the desired margin of the printing page.
Select the pages you want to print.
Enter the number of copies.
Choose the print layout, the page size of your own choice. Go to page setup and select page size of PDF document.
Finally, click the print button.
A new window will appear that will specify printing options. In the print window, you will see a drop-down menu that shows the available printers. You will select the printer connected to your computer. In no time, your document will print. You can also print specific pages of your file via custom printing. Through custom printing, MS word will allow you to list pages that you want to print.
Steps to print Excel worksheets and workbooks
Printing an excel worksheet is one of the time-consuming tasks. It is easy to create well organized, formatted excel workbook. When it comes to printing, worksheets are a mess. Data on paper gives a bad look because of their design. According to GCF Global, you can redesign your worksheets. It means you can get a good print of your spreadsheets. The following steps work in every excel version starting from 2007 to 2019.
Click the print preview tool to see your worksheets. This tool will allow you to see the printed version of the worksheet. You can decide where to adjust the worksheet.
Adjust the print margins to get the perfect print of your workbook.
If you want to print a specific worksheet, click "print active sheets''. You can also click "print the entire workbook'' to print all worksheets. You can print selected data. Select the data, go to print and click "print selection".
Choose the orientation of your page from the portrait orientation option. You should select the one that fits the need of your data.
If your worksheet exceeds one page, use print titles to keep rows and columns on every page.
Use page breaks to move the data to new pages. A page break moves the data below the break to another page. This function allows you to break the data in your desired manner.
Before printing, do check the print preview of your worksheet or workbook.
Steps to print selected web pages from the Internet
Printing selected web pages are necessary for many reasons, including business management. However, web pages have lots of advertisements. When you print some web pages, you get all clutter on a printout. Fortunately, you can remove advertisements and print certain parts of web pages. Not all web pages contain ads. Some printer-friendly web pages automatically remove extraneous elements. In the case of other web pages, the following steps will help you print only selected text.
Useful tip💡


To print specific text or picture, copy the content or image to a document. Once you have gathered all information in a document, print the document.
Print only selected text

You can print selected text in all browsers. All you need to do is select the text and press the shortcut key - Ctrl + P. if you're using Mac, press Command + P to print the text. After that, choose "Selection" or 'Selection only' from the options.
If the selection option is not visible to you, go to More Settings. You can also go to Advanced options to see the option.
Print an image from web pages
If you want to print only one image, it is advisable to open it first. Right-click on the picture and choose ''Open image in new tab''. Once a picture appears on a new tab, select Ctrl + P or command + P on PC and Apple, respectively. You will get a printed image.
Moreover, you can also print the article by activating reading mode on your web browser. Each browser has a different method of enabling reader mode. In Chrome, go to the menu and click Distill page. In Mozilla Firefox, click the Reader View button in the menu bar. If you are using Microsoft Edge, click the Reading View button. Apple Safari has a Reader icon on the address bar. After activating reading mode, open the menu and select "Print". Reading view will enable you to print a clutter-free webpage. You can also see the printed version of the text in the print preview feature. It is important to note that reader mode works for articles available on web pages.
Pressing the print button to save my file as a PDF instead of Printing It
When I press the print button, the computer saves my file as a PDF instead of printing it

A computer has many printers installed. Some printers save files as a PDF to your computer. If you install any such program, the default printer on your computer changes. Hence, you must select the right printer before printing any document. Also, you can change your default printer. Select the correct printer as a default printer to ensure the printing of documents. It will also save you time.
Unable to Print Because of Existing Print Jobs

I am unable to print because of existing print jobs? If your printer is offline or turned off, all print jobs move to queue. When you turn on the printer, existing print jobs will resume. If print jobs are still in the queue, it means your printer is not ready. Chance are that there is a problem with your printer. In such situations, testing the problem is necessary. You must cancel all existing print jobs. Try again to print any document.
Warning ⚠:
If you are printing from a network printer, make sure the printer is online. Otherwise, you will not be able to print any documents. If there is any network printer issue, the printer will show an offline sign. In either case, check the status of your printer.
Still, you are facing any other issues while printing
If you are still facing issues after performing previous steps, use keyboard keys. Press the print screen or print screen key on your keyboard to print files. It will open the print window. You can print the documents.
Finally, you are facing any other problem. Such as the print option is greyed, or you are receiving an error. Your printer or driver probably has some technical issues.
Extra Information:
In some programs, a print option is not available. In such situations, you must copy and paste the information you want to print in another program. After pasting the required information, print the document.
Useful tips:


You can use shortcut keys to save time. Press Ctrl + P to print on PC. Press Command + P on Mac.
Conclusion

The printing method is different in Apple, Windows. It is not difficult to print anything. Follow the steps described above to print a document, picture, web page or any other file. These steps will save your time and effort. Don't forget to try shortcut keys. They are super helpful.
References:
https://support.apple.com/guide/mac-help/add-a-printer-mh14004/mac
https://support.microsoft.com/en-us/office/print-a-document-in-word-591022c4-53e3-4242-95b5-58ca393ba0ee
https://edu.gcfglobal.org/en/excel-tips/5-tips-for-printing-excel-spreadsheets/1