As we continue to move forward in the digital age, people are becoming more dependent on ebooks. Rather than go to a book store to purchase a hard copy of a book, people scan them right to their hard drive. Because of this, more and more people are choosing to purchase book scanners to scan their own books right from the comfort of home. In this article, I am going to discuss Best Professional Book Scanner.
Professional book scanners are not only beneficial for the everyday reader, but they're also unbelievably helpful for those that are in a profession that requires the use of old texts. While scanners are pretty easy to use, it's important to know what you're looking for before deciding to buy one, especially since there are plenty of options out there. If you're in the market for a book scanner, then you've come to the right place. Keep reading to find out what you should be thinking about when looking for a new scanner, and then we'll take a look at some of the best book scanners available on the market today.
Our 5 Favorite Book Scanner
Top 5 Best Book Scanner Reviews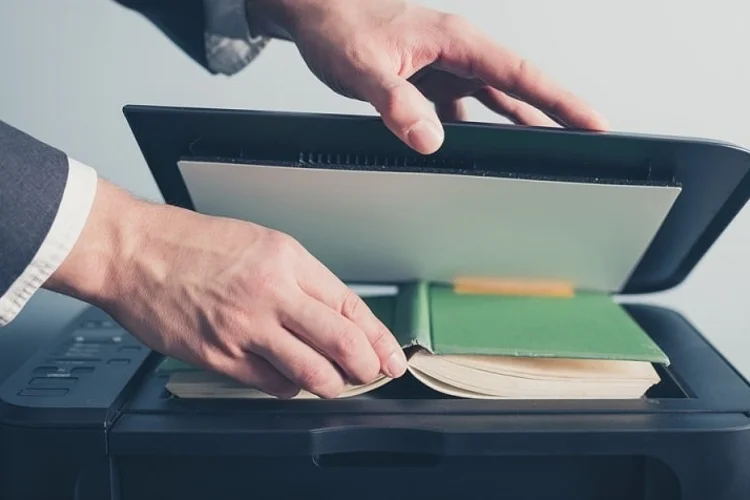 1. Fujitsu ScanSnap SV600 Overhead Book Scanner
Finding a book scanner that won't cause any damage to the book's spine is an important feature for many people, especially those that preserve books for a living. Fujitsu understands how important it is to maintain a book's integrity, which is why they came out with this ScanSnap SV600 Overhead Book Scanner. This impressive scanner not only has page-turning detection, which automatically scans the page as you turn it, but it also has image flattening software that corrects the curves of the book.
One of the most impressive features of this scanner is its multiple document detection features, which allow you to scan several documents simultaneously. This is obviously a convenient feature when you have many papers to scan for a project deadline. If you're looking for a new book scanner that consistently generates clean, smooth images, then this ScanSnap SV600 Overhead Book Scanner from Fujitsu would be a great investment for you to make.
Pros
Convenient size
Removes scanned fingerprints
Has impressive editing capabilities
Cons
The scanning process may take too long for some people
It may be too expensive for some
The software may be too complicated for some

2. Epson Perfection V600 Color Document Scanner
Finding the right book scanner can be a difficult task, especially considering that you're investing quite a bit of your hard-earned money into it. Luckily, Epson takes all of the guesswork out of buying a new book scanner with their Epson Perfection V600 Color Document Scanner. This scanner is not only capable of scanning and restoring faded color photos, but it's also able to create extraordinary enlargements from the film.
Thanks to the energy-efficient Ready Scan LED light source included with this scanner, there isn't a warm-up time, so no more waiting when you have a deadline, and it can create faster scans using less power than comparable products. If you're looking for a scanner that can remove the appearance of dust and scratches from the film, as well as decrease the appearance of tears and creases from pictures, then the Epson Perfection V600 Color Document Scanner would be a great scanner for you.
Pros
Convert scanned documents into editable text
Great for photo restoration
Creates flawless images
Cons
Mac users may have a difficult time using the software
It takes up a lot of space
It May too heavy for some

3. Ipevo Ziggi-HD Plus High-Definition USB Document Camera
One of the best ways for a teacher to explain something to their students is by giving them a visual representation. This is especially true for those who teach math. Being able to give your students a step-by-step lesson right from your desk would be ideal for most teachers. After all, standing up for 7+ hours a day can put a lot of strain on your back, legs, and feet, so finding a way to release some tension would be extremely beneficial for most.
A document camera really comes in handy during these times, and this Ziggi-HD Plus, High-Definition USB Document Camera from Ipevo, is one of the best on the market. This document camera comes with a high-resolution 8.0-megapixel camera that can achieve up to 3264 x 2448 pixels when it's directly connected to a PC or Mac computer. With its multi-jointed stand and swiveling head, you're able to capture an image with virtually no effort at all. If you're a teacher or professor who's looking for a convenient way to enhance your student's learning experience, then this document camera would be absolutely perfect for you.
Pros
Has the great visual quality
User-friendly
Lightweight
Cons
The cord can be inconvenient at times
Additional lighting is needed at times
Shipping container takes up a lot of room

4. CZUR ET16 Plus Advanced Book&Document Scanner
If you've ever scanned a book before, then you understand that it can be quite time-consuming. With that being said, if you're looking for a book scanner that can scan documents at a faster rate than comparable products, then you should check out this ET16 Plus Advanced Book and Document Scanner from CZUR. With this impressive scanner, you're able to scan books, magazines, and any other paper document, without cutting or unbinding at the speed of 1.5 seconds a page.
Since this scanner mixes scanning and intelligence, it's actually capable of recognizing 187 different languages. You're also able to convert any scanned pages to an editable Word/PDF/TIFF document. If you're looking for a scanner capable of getting any job done, big or small, then the ET16 Plus Advance Book and Document Scanner are definitely worth the attention.
Pros
Easy to use
Has high image quality
Creates an editable/searchable document
Cons
May have to disable antivirus software to use
It isn't suitable for professional use because of software settings
Isn't the best scanner for magazine scanning

5. iCODIS Document Camera X3
One of the best things about having a book scanner is some of the features that scanners can come with, and this Document Camera X3 from iCODIS definitely comes with some pretty impressive features. This document camera utilizes intelligent continuous shoot, Optimal Character Recognition, and automatic image segmentation using the latest technologies. It's also capable of automatically making corrections and filling the broken edges on scanned pages.
This document scanner is not only collapsible and portable, but the structure is nice and stable thanks to the scanner's heavy base. It can be difficult to learn to use a book scanner, especially if you have no experience ever doing so, but novice users should have no problems using this scanner thanks to the easy-to-use scanner and software. If you're thinking about purchasing a new book scanner for your home or office, then this Document Camera X3 from iCODIS might be something for you to look into.
Pros
Capable of video-recording and real-time projecting
Easy to use
Portable
Cons
Only supports Windows operating system
It May no be the best for an office setting because of settings
Additional lighting may be required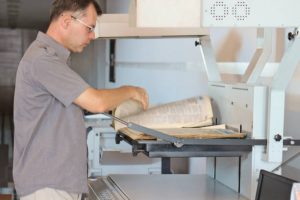 There are three types of book scanners that you can choose from, so when you're looking for a new scanner, it's important to think about your needs before jumping into an option.
Flatbed
Flatbed book scanners are the most widespread option, so you'll definitely need to have a designated place to keep this type of scanner.
Overhead
The overhead book scanner is similar to a desk lamp. They offer a few more features than the other styles, and they have wider flexibility. They're also a lot more comfortable to use when compared to other options.
Handheld
Typically no bigger than a thick marker, handheld book scanners are the most mobile book scanner available. While they may be convenient, they're not as efficient as the other options, and the quality is sacrificed because of the compact size.
Ease of Use
Flatbed scanners have been around for the longest time, which means that most people already know how to use them. When it comes to using technology, being familiar with a piece of equipment is extremely helpful, so it's important to keep that in mind if you plan on using the book scanner in a public setting. While flatbed scanners are relatively easy to use and set up, overhead scanners require a bit of assembly to use safely.
Functions
If you're looking for something that has plenty of extra features, then you might want to check out the overhead scanners. These scanners offer features that flatbed scanners could never have, such as video streaming. If you're looking for a book scanner that will allow you to screen material for other people, then the overhead scanner would definitely be the right option for you.
On the other hand, if you're looking for something to scan books and nothing more, then the flatbed scanner would be great for you. Also, flatbed scanners are more persistent, and they don't cause any damage to the spine of the book, unlike overhead scanners.
Cost
It goes without saying that overhead scanners are more expensive than flatbed scanners. In fact, even high-quality flatbed scanners are cheaper than overhead scanners. If the price is a factor in your decision-making process, you should definitely look into purchasing a flatbed scanner.
Now that you've had the opportunity to find out what you should be looking for when buying a book scanner.
FAQ About Book Scanner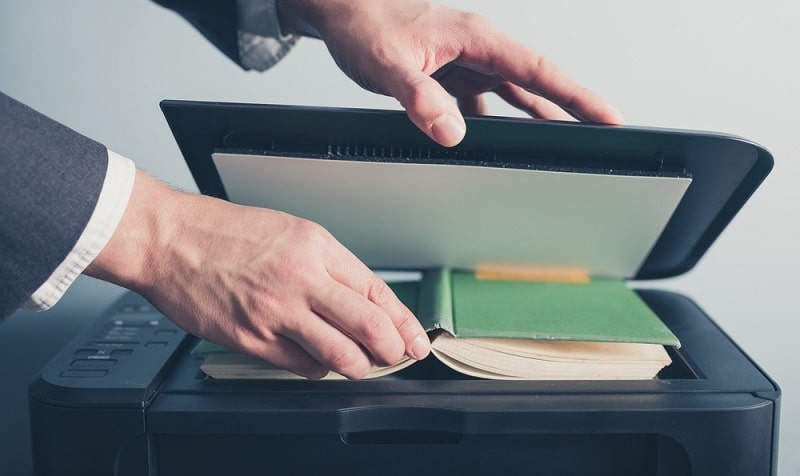 Which Scanner is Best for Scanning Books
The cost of scanning a book differs from project to project. When determining the cost of scanning a book, you want to think about how much you have to scan and whether there are any special features or service options you require. Typically, scanning a book costs 7-12 cents a page.
How Do I Scan a Book Into a PDF?
The first thing you want to do is place the book's first page onto the scanner glass. Then, press the scan button located on the scanner. This will open the scanning program that you installed along with your scanner. Once you're in the program, click the "Output" menu and select the "PDFill" option.
How Long Does it Take to Scan a Book?
When you put the book flat on the glass, you're able to scan two pages at a time. These days, a reasonable scanner can scan the area of two pages at 400dpi in 20-40 seconds. If you call it 30 seconds for every two pages, it will take one hour to scan 240 pages.
How Long Does it Take to Scan Documents?
Several factors come into play when it comes to how long it takes to scan a document. Depending on the condition of the document and the quality of the scanner, it typically takes 2-3 seconds to scan a document.
Conclusion
Holding onto old memories is important for many people, so some people choose to purchase a scanner in the first place. If you're looking for a scanner that can safely restore your own photos or scan books in record time, then we have to suggest buying the Perfection V600 Color Document Scanner by Epson. This scanner cannot only scan high-quality images, but it works at a much faster rate than comparable products. Don't waste your time, money, or the integrity of your photos, and purchase the Perfection V600 Color Document Scanner from Epson.