In today's world, everyone needs an efficient, precise, and speedy scanner for their service. A scanner is an essential device for your office or home use. Whether you're handling colored photos or need to digitize documents, you will need it to accomplish your objective. Although numerous scanners are on the market, knowing the right one can be an uphill task if you don't know how to go about it. That is why you need to research the best scanner for multiple pages before you make any purchase.
When buying a scanner, it is crucial to consider cost, portability, and workload capacity to get value for your money.
In this guide, you will get in-depth information on the 10 best scanners for multiple pages. Let's have a look at them!
Our Favorite Scanner For Multiple Pages
10 Best Scanner for Multiple Pages Reviews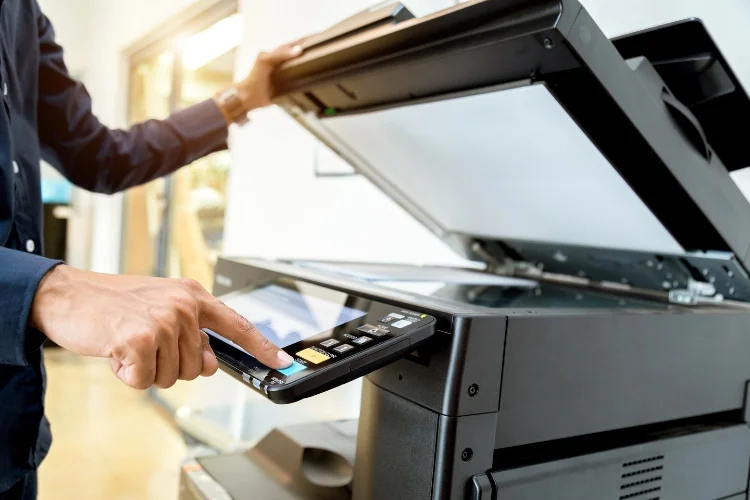 1. iCODIS Document Camera X3 High Definition Portable Scanner
iCODIS Document Camera X3 document scanner is collapsible and portable, and its relatively heavy base makes it stable while in use. The scanner is well designed, allowing users to utilize it without any inconveniences. It comes with video recording functions & real-time projecting, making it suitable for various tasks, such as making music scores, teaching, and meeting.
The scanner's latest technologies let it perform continuous shoot, optical character recognition, automatic correction & filling the broken edge of the scanned pages, and automatic image segmentation. The scanner can take only 1.5 seconds to scan a page, boosting magazines and books' efficiency. The scanner comes with bright adjustment functionalities, improving the quality of scanning. Additionally, its HD LED can be used as a supplementary light, especially when shooting in dark places.
Pros:
Fast scanning
Easy to adjust the brightness
High Performance
The scanner doesn't require an internet connection to work
Cons:
Its software not compatible with Mac OS
It doesn't work well with Windows 10

2. Brother ADS-2200 High-Speed Color Duplex Desktop Document Scanner with Touch
Designed for small businesses and home use, the Brother ADS-2200 is characterized by high speed, reliability, and affordability. The scanner comes with a built-in auto document feeder, which handles up to 50 sheets of dual-sides documents. With multiple connectivity options, it can scan to various destinations. Although the scanner is designed to utilize little space, it can handle all sorts of documents, from long papers to business cards, receipts, and photos.
The ADS-2200's user-friendly interface makes it possible to deliver customized one-button scanning. The scanner can be used with a USB flash memory drive, allowing you to scan and retrieve files without installing any software on the connected computer. Its multiple image-optimization features enable it to detect feeds and remove blank pages.
Pros:
High scan speed (300 dpi)
It can scan to email
Quick initial setup
Can scan documents into numerous forms – JPEGs, PDFs, etc.
Not characterized by a paper jam
Cons:
Driver not available for Windows XP
Poor color quality
Requires connection to a wireless network
The scan to USB mode not usable

3. Visioneer Patriot H60 Duplex Scanner with Document Feeder
The Visioneer Patriot H60 Duplex Scanner comes with a high-speed USB 3.0 interface and an extra-wide ADF, allowing you to scan ID cards, photos, and other documents. The Visioneer Patriot H60 can scan up to 70 pages or 140 images per minute, making it a perfect device for all sorts of businesses. The scanner's Acuity software lets you save documents to your PC using your setting.
Due to its versatility, the scanner is suitable for the government, banking, and manufacturing sectors. A software bundle can perform critical functions, such as image enhancement, OCR (optical character recognition), and file organization. The scanner's OneTouch software has an option that lets you scan colored documents based on your preference. A Long Document Scanning Mode's availability with the scanner allows it to scan documents of up to 236 in length. Additionally, the software bundle helps you keep important information organized.
Pros:
Easy to use
It scans very quickly
Can perform one-sided and two-sided scanning
Cons:

4. Plustek AD480 – Desktop Scanner for Card and Document
The AD480 scanner is a speed mobile scanner designed for homes and offices. It can handle double-sided scanning at 20ppm and a 20-page ADF capacity, making it efficient for users. Its robust design lets it handle up to 1500 documents per day. It is compatible with document imaging applications, making it perfect in speed, image quality, and paper handling. The scanner lets you scan multiple documents in PDF format and edit files using Excel and Word.
With Optical character recognition, the scanner can recognize up to 183 languages and help you transfer data to Word, Excel, or CVS format. The scanner comes with advanced technology, permitting accurate and top-quality scanning. With an optical resolution of 600dpi, you are assured of getting perfect scans all the time. AD480 comes with a dedicated card scanning slot, allowing for speedy scanning of insurance or ID card in the medical care and insurance sectors. The scanner's PlustekDocAction software lets you specify your personalized setting and send scans direct to Email or Printer.
Pros:
Ability to save multiple pages in PDF formats
Files are editable with Excel and Word
No need to pre-sort documents before scanning; AD480 does it.
Cons:
AD480 doesn't have a USB drive slot
A bit expensive

5. Fujitsu ScanSnap iX1500 Color Duplex Document Scanner with Touch Screen for Mac and PC
The Fujitsu ScanSnap iX1500 is the best scanner when it comes to ease of control and efficient performance. With a user-friendly touch screen for Mac and PC, the iX1500 offers an excellent interface that can enhance your experience. Its screen has shortcut buttons and straightforward icons, making it possible to save and retrieve your settings.
The iX1500's new Startup mode allows the scanning process to start once the lid is opened. With a rounded feeding chute, you can be sure that no paper will curl over and cause misdeeds. The ScanSnap iX1500 can scan up to 30 sheets per minute, enabling you to scan numerous pages within a short time.
Pros:
Easy to manage
Easy to use scanned data from various documents since all is in one application
Automatic recognition and grouping of documents by type
High-speed scanning capability
Easy to install
Cons:
The Scansnap cloud doesn't have the file sync
The Scansnap cloud has no option to scan with your camera
Photo scanner gives poor quality images
The Scansnap cloud's Plustek doesn't support some windows, such as the 64 bit.

6. Epson WorkForce ES-400 Color Duplex Document Scanner
The Epson WorkForce ES-400 Color Duplex Document Scanner is a reliable and straightforward scanner suitable for your office and home. The scanner comes with a fifty-page Auto Document feeder, allowing you to handle numerous documents, such as receipts, business cards, certificates, etc. With Single-Step Technology, it can scan with a speed of up to 35ppm/70ipm and still capture both sides of a document per pass.
The Epson WorkForce ES-400 has intuitive Epson ScanSmart Software, allowing easy preview, emailing, and document uploading. Its TWAIN driver is compatible with most software, enabling easy connection to the relevant document management software. A built-in Nuance Optical Character Recognition makes it possible to create editable Word and searchable PDFs. The ES-400's Image Processing Technology allows background eradication, blank page removal, and image resizing auto-crop.
Pros:
Produces top-quality scans
excellent text recognition
High level of accuracy when scanning color documents.
Affordable
Cons:
OCR performance not impressive
It has a flimsy paper tray

7. Canon Image FORMULA R40 Office Document Scanner
The Canon Image FORMULA R40 is your ideal document scanner for Mac and PC. It comes with an easy setup, making it possible to connect it to your PC using the USB cable. Its fast speed lets it scan both sides of a document at once, and it can handle up to 40 pages within a minute. With its high reliability, you scan different documents, from business cards to photos, receipts, reports, certificates, and many more.
The scanner has Windows and Mac TWAIN drivers, making it more compatible with numerous devices. The Canon Image Formula comes with an effective software bundle and high precision, making it a perfect choice for office use. The R40 only uses a USB 2.0 port for connectivity, making it impossible to connect to other devices via network or WiFi.
Pros:
Affordable cost
Fast and accurate
Scans both sides of the sheet
It comes with easy-to-use software
Works on various Windows, such as Windows 10
Cons:
The drivers don't work correctly with Macos Big Sur
Not suitable for scanning documents with high-quality images
A bit slow
A bit expensive
Poor network connectivity

8. CZUR Shine Ultra Smart Document Scanner
The CZUR Shine Ultra Smart Document Scanner is an auto flat OCR book and desktop scanner compatible with Windows and Mac OS. Due to its affordability and robustness, you can use it as a document camera for school tutorials and remote meetings. The scanner comes with Flat-Curve-Technology, making it possible to flatten the book page while scanning.
Although it is designed for A3 and A4 documents, any piece less than A3 can be scanned for less than a second per page. Its OCR function allows easy conversion of scanned documents into editable files, such as PDF and Word. The scanner comes with powerful autofocus sensor technology and user-friendly footpads for handling.
Pros:
Easily scans pages and captures images
Supports video recording
Able to scan multiple documents
Affordable
Cons:
It can't function in bright light
Low scanning speed
It doesn't do 3 D scanning

9. IRISCan Pro 5 PC and Mac Mobile Multi-Functional Duplex Color Document Image Scanner
If you need a multi-utilitarian duplex color scanner with an ultrasonic element, the IRIScan Pro 5 is the ideal choice for you. Its astounding worth suite offers private companies an integral tool to enhance their efficiency, permitting them to save valuable time in their undertakings. IRIScan Pro 5 permits you to scan any document – Invoices, receipts, business cards, Visas, and many more. Scanning is done in a solitary snap at a high velocity (23ppm).
With this scanner, you can convert any document, PDF, or picture into an advanced digital file that can be altered, ordered, and shared. The scanner comes with the Read iris Corporate OCR program, allowing the conversion, editing, and compression of documents before sending them to the Cloud. Additionally, with Card iris Corporate, you can dispose of your cumbersome business cards and update your electronic contacts in your preferred contact manager, such as Outlook.
Pros:
It can scan pictures
Can scan numerous sheets into a single PDF file
High speed
Quality scans
Accurate OCR
Cons:
It doesn't support wireless and network connectivity
A bit expensive
It doesn't support duplex scanning

10. Avision AW210 is a simplex sheetfed Color Scanner
Avision AW210 is a simplex sheetfed color scanner with the best document and paper handling functions. The scanner can scan up to 34 pages per minute at 200dpi. It supports Mac, Linux systems, Windows 10, and bundled Paperport; AVs can use the software. The scanner's high speed lets you perform the job very fast within a short time.
The scanner comes with the CCD optical scanning technology, delivering top-quality images at 600 dpi resolution. The scanner comes with Brightness and Contrast functions to customize color output for specific applications. The Avision AW210's small footprint fits easily on the desktop (6″ x 13″). Moreover, the scanner can handle up to 50 sheets per batch operation.
Pros:
It scans multiple pages quickly
Easy to setup
Can scan colored documents
Cons:
The scanner doesn't effectively work with Linux
Not possible to save multiple pages as one PDF
The scanner takes time before it starts scanning a document

Things to Consider When Buying Best Scanner For Multiple Pages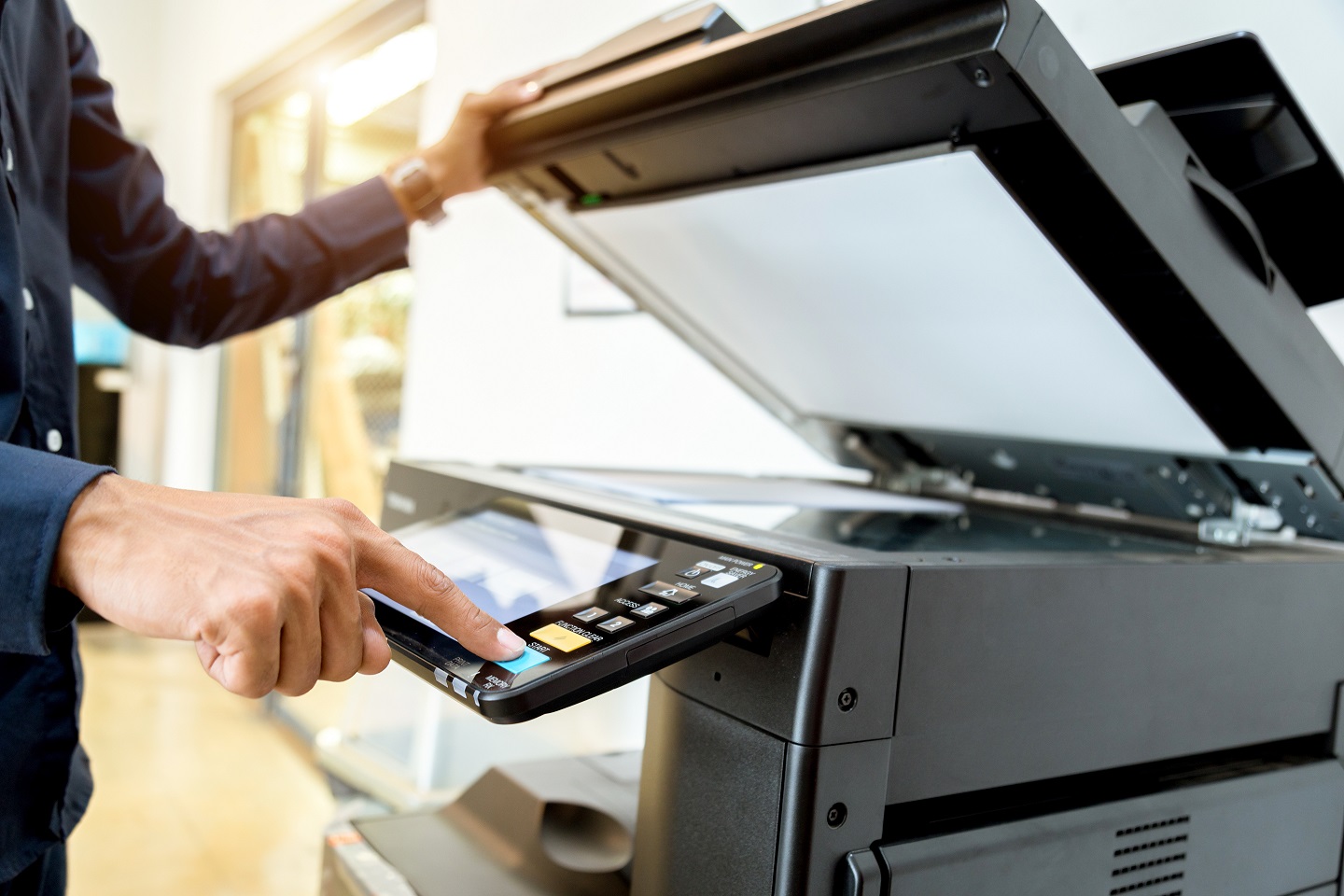 Whether at home or office, scanners are considered multi-purpose devices that enhance workflow and reduce paper documents. If you intend to adopt a paperless workplace, there are numerous brands to choose from.
Choosing the right scanner will depend on your company or personal preferences. Here are some of the things you need to consider when buying a scanner.
Performance
Performance is an important factor, and it can be determined by the volume of scanned documents within a given period. When assessing performance, you should consider the labor rate, image resolution, image acquisition type, and whether a document will be scanned in a duplex mode without limiting speed. Duplex scanners come with CCD and a dual lamp for the fast delivery of two-sided documents.
Hardware Interface Requirements
The two key scanner interfaces are the software device drivers known as ISIS and TWAIN. It is critical to select a scanner that supports the proper interface depending on the software you plan to use. Note that numerous scanners support TWAIN while a few ones support ISIS. Ensure that you check your requirements before you make a purchase.
During installing a scanner on a PC, you will notice that the computer installs a plug-and-play driver. However, not all scanners will work with this plug-and-play driver, including those from the Fujitsu ScanSnap family of devices. Therefore, please read the manufacturer's instructions before you buy it.
Reliability
Besides scanner speeds, it additionally pays to consider the everyday obligation cycle, which addresses the standard number of scans recommended for the device. While it gives clients thought of appropriate use, duty cycle rates don't quantify the scanner's strength. If the scanner exceeds its duty cycle, there will be no quick impact on the gadget; it can affect its life cycle over the long haul.
It is vital to consider reliability while picking a sheetfed scanner to ensure that the model intently meets its financial plan requirements. Epson WorkForce sheetfed scanners, for example, can scan up to six thousand pages daily.
Overall Size
If the office is a factor, you need to select a scanner based on the desk space requirement. Scanners come in different sizes, from small to large, portable, stand-alone, and hand-held roller types. Although portable scanners provide users with the convenience they need, they don't provide the desired ADF function.
Ability to Support for Thick Paper or Odd-Sized Documents
Odd-sized documents, such as medical cards, need to be scanned through a specialized scanner. Some scanners support the scanning of very thick documents one at a time through a straight-through roller system. In contrast, others provide higher capacity scanning of these documents through a specialized ADF.
Availability of Parts and Consumables
Like any other equipment, scanners do break down and require repairs. If you intend to use a scanner in a high-production environment, you should consider the availability of onsite services and spare parts.
Scanner Maintenance Tips
Here are the scanner maintenance tips.
Replace the Scanner Maintenance Kit
Always assess your scanner and order the proper cleaning kit when needed. Each kit comes with a cleaning wipe, cleaner, and cleaning paper.
Clean Your Scanner Once A Week
Your scanner's weekly cleaning will involve wiping the lenses, rollers, pads, and feed mechanism.
Utilize Operator's Guide
Always refer to the manufacturer's manual for instructions on how to clean and use a scanner.
Periodic Replacement of the Brake and Pick Rollers
It is advisable to replace the brake and pick rollers before the end of their life cycle.
FAQs
Can You Scan Multiple Pages at Once?
You can scan multiple pages if you configure the scanner to utilize a file that supports many pages.
What is a page scanner?
A page scanner is a device that converts paper texts into digital format.
What are the Four Types of Scanners?
The common types of scanners include the Handheld, Flatbed, Sheet-fed, and Drum.
What is the difference between a copier and a scanner?
A copier is a machine that prints a digital image onto blank sheets of paper. On the other hand, a scanner is a device that stores a digital image on a memory card or transmits it to a PC.
How Do I Connect My Scanner to My Computer Wirelessly?
Check a list of wireless networks and select the SSID shown on the scanner. Enter the password shown on the scanner level to complete the connection.
Final Thoughts
If you are interested in digitizing your paper documents, buying the market's best scanner is advisable. However, due to the existence of many brands, you may find it challenging to select the right device. Fortunately, this guide presents reviews of the 10 best scanner for multiple pages to help you make an informed decision.
According to the review, the best scanner for multiple pages is the iCODIS Document Camera X3 High Definition Portable Scanner. This is a multi-purpose scanner, which is ideal for your business or home use. Besides scanning documents, you can record videos and perform various tasks, such as making music scores, teaching, and meeting.
Before buying a scanner, you must consider its performance, hardware interface requirements, reliability, overall size, and parts availability.
Related Post: