T -shirt printers are the most modern textile marking technique and offer a new opportunity to enter the garment business. Like any new technique, comparisons with all other techniques are inevitable and a constant reason for debate among professionals.
Other techniques
The printing technique of all the life is the serigraphs, reason why it is the first that serves as reference. Making new designs with screen printing requires making photographs, insular screens (one per color, or four if you make them in four-color) and then prepare the machine with the inks. Making a sample is much slower and more cumbersome than with the T-shirt printer. There is no doubt that from 100 units the serigraph is cheaper, but how many orders of 100 units do you have every day? So what do you plan to do with those smaller orders?
The transfer can be screen or digital. The serigraph transfer consists of sheets of designs made in printing that are purchased in packages of 10 units. The quality is the same as silk-screen printing, but without the nuisance of the inks, the minimum quantities and the production terms. The drawback is that the designs are limited to what you have in stock. If you have to ask for others, you will have to wait for the shipment. And if you have to make designs to measure, the terms and quantities are again those of screen printing. In digital transfer it is done in digital printers. It certainly meets the advantages of having tight deadlines and small minimum amounts. But printers of this type are expensive. And in large quantities, they are somewhat slow and with somewhat expensive consumables.
The transfer paper is inexpensive to initial investment and consumables, but the results do not have the same quality, feel and wash ability. The textile vinyl has excellent wash fastness, but sometimes the touches are somewhat rigid. Finally, sublimation solves these problems, but is limited to clear polyester fabrics.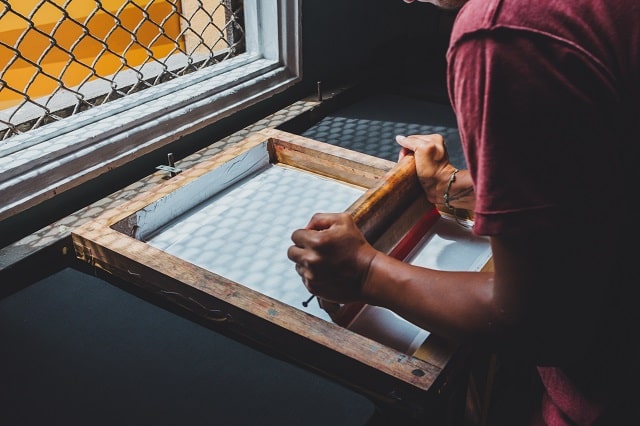 Which one do I stay with?
As you can see, there is no technique that combines all the advantages. For that reason, at printablepress.com we decided that the right thing to do was to market them all and offer each client the one that best suits their needs and budget. There is no disposable, they are all suitable for some case. To choose the most convenient for you, you must consider all these parameters and see the importance that they have for you:
Initial investment . The budget is always the first limitation.
Learning difficulty . Some techniques require more dedication than others to learn how to handle them well.
Delivery . The market demands increasingly shorter deadlines. You also have to give more agility by presenting samples.
Profitable short runs . More and more attention must be paid to small orders.
Production and maintenance costs . Inks and other consumables.
Print quality . The definition of digital impressions is the highest.
Solidity to washing . At the moment, nothing surpasses classical screen printing, but each time the distance with the others is less. The printers have improved a lot in a short time.
Touch of impression . Sublimation is the best, followed by the t-shirt printer. Even ahead of screen printing.
Production capacity . In large orders it is necessary to be able to manufacture large quantities in a short time.
Ecological considerations . T-shirt printers use water-based inks, cleaner, and hardly waste ink.
Color limitations Some techniques have limited color capabilities, such as textile vinyl, and ink types. Screen printing is one of those that allows using all kinds of inks: metallic, phosphorescent, …
Support limitations Almost all can print on fabrics of any composition, but sublimation can only be applied on polyester fabrics.
According to your priority and you will know what technique suits you best. If in your case there are many important parameters, you will have to think about incorporating two or more techniques to your business, which complement each other. For example, a T-shirt printer and a screen printing system. In this way, you will cover the needs of almost all your customers.
Returning to the T-shirt printers , it does not make sense to think of her as a competitor of other techniques, since she has filled a space that no one used to occupy before. It would be more correct to consider it a perfect complement for professionals who already use other techniques, as well as being an excellent starting point for new professionals.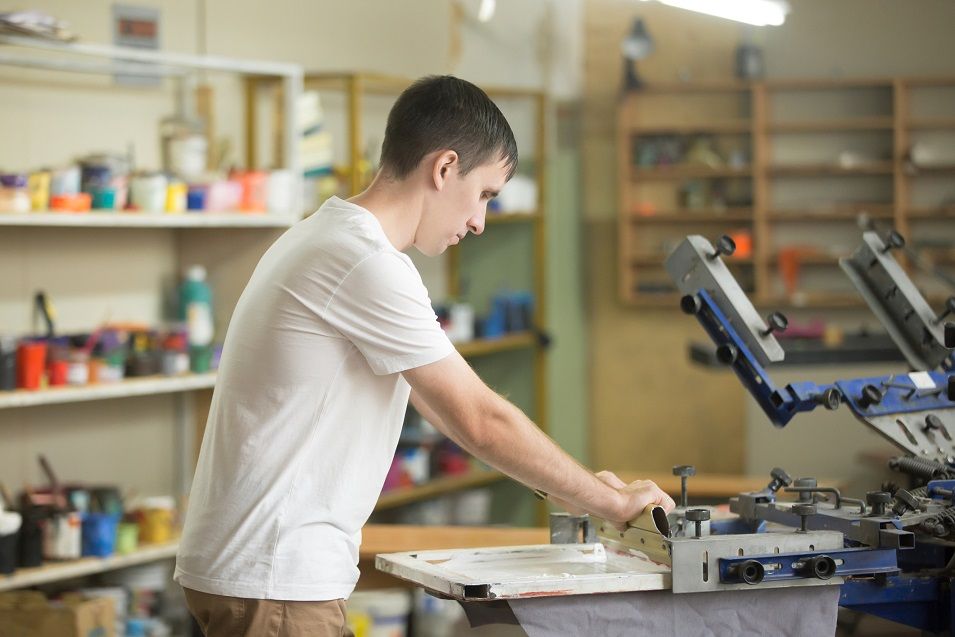 And in this regard a message for many screen printing friends who look with suspicion on this machine: the printers of heat are not competition for the serigraphs, but an opportunity not to lose the small orders that have been rejecting for so many years. But not entering this relatively small investment on time can make them a competitive advantage that will open the doors to those who know how to realize their advantages in time.
At Printable Press we are at your disposal to help you choose the technique that best suits your needs, with special attention to the professional who wants to specialize fully or partially in short runs.