Sometimes when deciding on the best option for producing printed t-shirts, it boils down to a choice among Screen Printing, Sublimation Printing, and Digital Printing. Each technique has its strengths and weaknesses. But before you can settle on a final option, it is a good idea to learn some more about each of these printing techniques. Read this article to know details Screen Printing Vs Sublimation Printing Vs Digital Printing.
Screen Printing vs Sublimation Printing vs Digital Printing
Screen printing is the traditional technique for making shirts with a variety of colors on them. Sublimation printers use heat to transfer ink onto a shirt surface. Digital printing is done using a print-on-demand machine controlled by computer software. This blog post explains the strengths and weaknesses of each technique so you can make an informed decision about which one is best for your needs!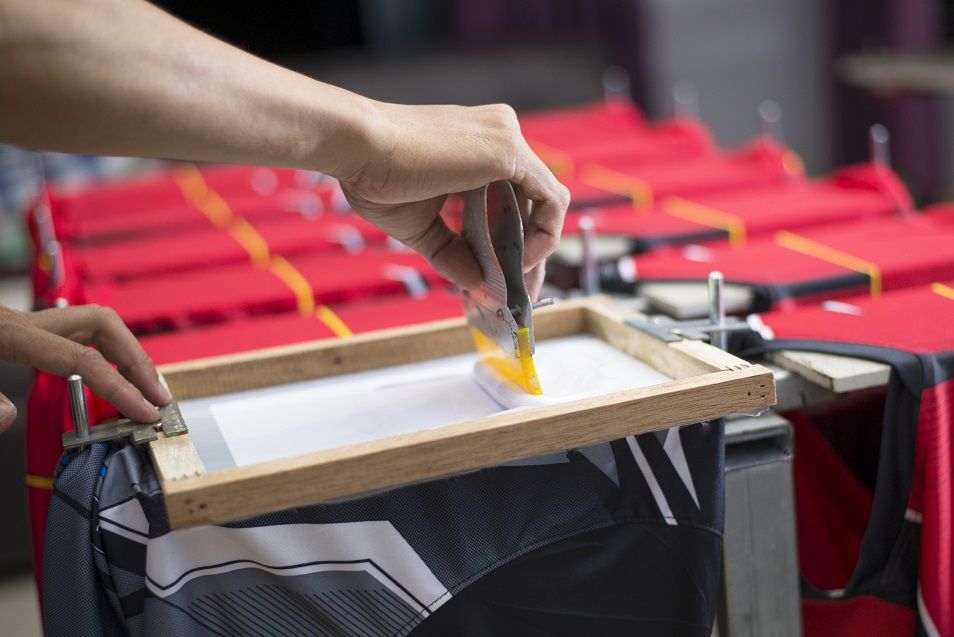 Screen Printing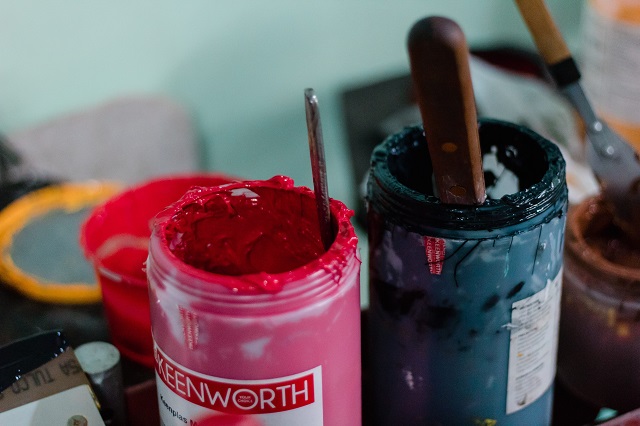 Screen printing, also known as silk screen printing, is a printing technique that uses a stencil or template to place designs onto t-shirts and other fabrics. This is done using a screen made of nylon mesh.
As part of the screen printing task, you must pour ink to cover the entire screen while spreading it using a sponge or squeegee. To prevent things from getting messy, wipe away the excess ink from the screen. Once done, remove the screen and put the screen-printed design to dry. Your screen-printed t-shirt is ready when it is dry.
Screen printing can be a time-consuming process, especially if you are working with a multi-colored design. That is because you must use one screen per color, and you will need several screens to produce more colors. The effort is, however, well worth it. The graphics usually remain soft, smooth, bright, and vibrant even after multiple washes. The quality of output from screen printing is also high, and the results are quite durable.
If you want to produce many printed tees effectively, the screen printing option is the most appropriate method. Screen printing is not suitable for printing for small quantities or for printing a one-off design. Therefore, it comes as no surprise that mainly operators of large enterprises use this method for producing printed T-shirts. Small, home-based operators would find it costly and challenging to use screen printing as a t-shirt printing method.
On the downside, the learning curve is steep. You would need a long time to learn how to produce printed t-shirts using the screen printing method. It is also quite expensive. Furthermore, you may find yourself with a messy job if you did not do your printing correctly.
Sublimation Printing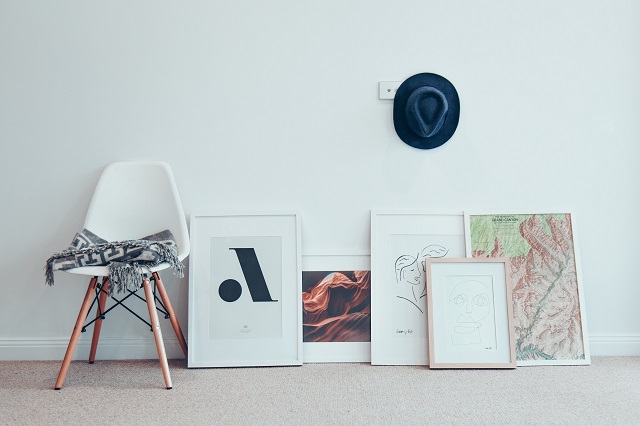 You must have seen persons wearing apparel with stunning designs covering it and wondered how this was achieved. The technique used to produce such an impressive print is the Sublimation Printing method.
Sublimation Printing works best with oversized graphics.
While screen printing and other t-shirt printing techniques are compatible with a wide range of materials, Sublimation printing is limited to apparel made of 100% polyester and light fabrics. This printing method is not suitable for 100% cotton.
How Does Sublimation Printing Work?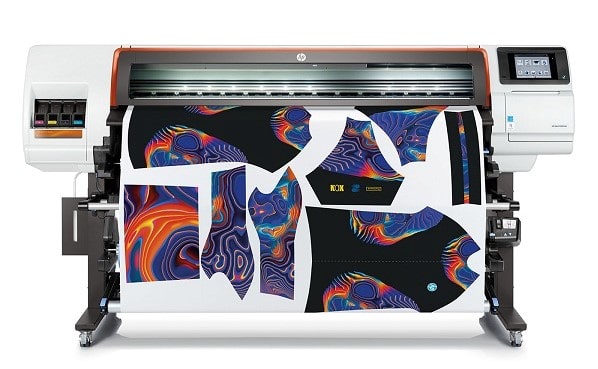 Firstly, a special liquid dye is needed to start your Sublimation printing project. When this dye contacts the polyester fabric, it dries and becomes solid. After it is dried solid, you heat it and apply pressure using the heat press.
The solid ink becomes gas once heat and pressure are applied. As the temperature and pressure continue, the fabric molecules expand so that the gas can seep into the spaces created between the particles. You then remove the heat resulting in the molecules coming together to trap the ink pattern in the fabric. The finished product is an impressive design covering the entire surface of the material. The sublimation print is also quite durable and will remain fresh even after many washes.
If you were to produce garments printed with this method, be prepared to invest heavily in the necessary tools and equipment. You would also need to be a high-volume producer to make your investment worthwhile.
Digital Printing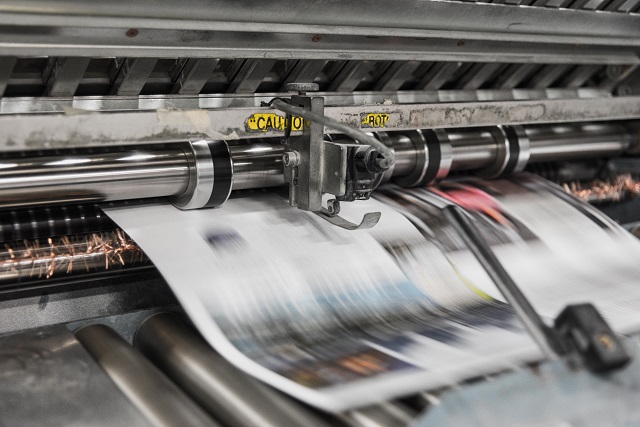 Another way to produce printed t-shirts and other printed apparel is through the digital printing method, also referred to as the Direct to Garment or DTG method. Instead of transferring designs onto the fabric, the digital printing machine applies the design directly using a textile printer that looks like the office printer. Digital printing for t-shirts is a new technique that has entered the t-shirt printing industry in recent years.
Digitally producing t-shirts can be quite costly, yet it is an efficient means to create both small and large quantities of printed t-shirts. You can also provide high-quality printed tees using any range of colors, styles, and designs. Although digital printing results are generally high quality, the quality is not as great as the results produced by screen printing. For the best results, white t-shirts are the most appropriate raw material. If you must produce on darker tees, it may be a little harder to get the desired results.
The digital printing method is quite easy to apply as long as you possess the relevant knowledge and skills to use the printer. A digitally produced t-shirt print is soft, and the ink is thin rather than layered thick. Downsides include low-quality textile printers' tendency to produce low-resolution images that are not stunning on the printed T-shirt. Furthermore, digitally printed t-shirts tend to fade after a few washes.
Conclusion
You have seen three techniques used to produce printed t-shirts and other printed apparel. Each of these techniques is useful in the t-shirt printing industry. While Screen Printing is a long-standing t-shirt printing technique still in use today, the Digital Printing method is a new technique that has captured some attention in the t-shirt printing marketplace. Sublimation Printing is a stunning addition to the range of t-shirt printing options you can use. It is, however, limited to polyester and light fabrics and not effective with the typical cotton t-shirt.