If you are thinking of starting a custom t-shirt business, you may have started with a "great idea" to create your own collection. In general, we get carried away by the initial illusion and we start looking for ways to print the shirts with own designs. In PrintablePress we provided various customization techniques .
But if you do not do a previous work of analysis and reflection , it is possible that your new personalized t-shirt business will fail . It is not enough to have a good idea , but it is important to perform certain prior "duties" to take the right direction. Do not throw yourself directly into action with the hope that everything will be fine.
Next we analyze nine important points that you must keep in mind before starting your custom t-shirt business. Regardless of the dimensions of your project, whether you start developing your project from home or if it is a joint venture with several investors-
Use This Guide to Prepare and Develop Your Project.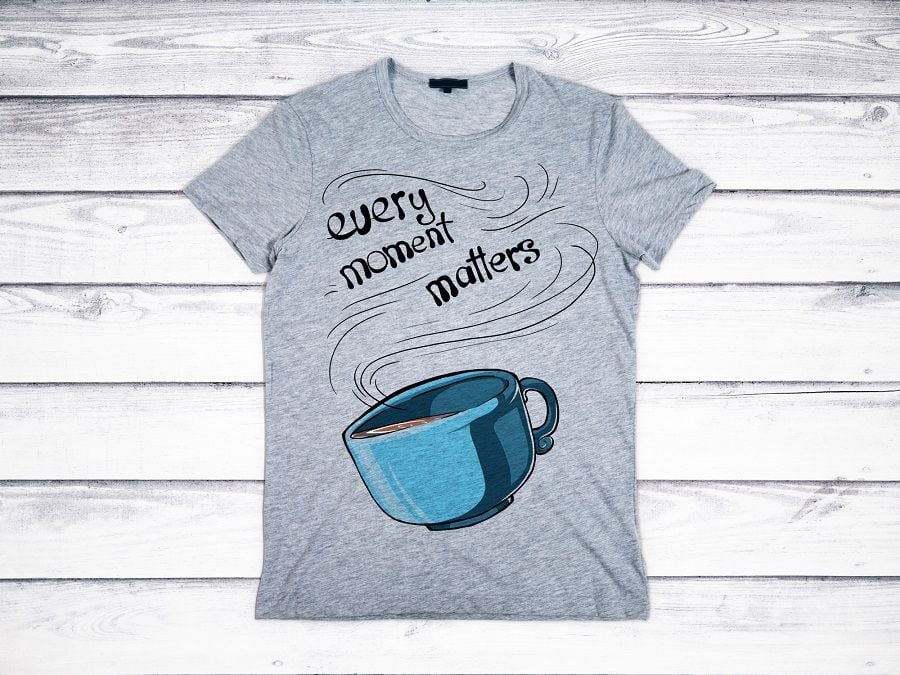 1. Write Your Business Plan
Before investing any amount of money to buy machinery, pay a designer, etc. You must do your homework and develop a business plan . You must analyze the entire sector from suppliers, distribution channel, marketing, etc. Who are your competitors? What are the manufacturing costs for your line of items? Are you going to make the designs yourself, or do you have to pay a designer? What sales channel are you going to use: in a store or are you going to make the sale online? You can read our post on How to create your Business Plan , where we perform a more detailed analysis.
2. Study What Your Production Costs are
Print or print a shirt for a very simple task, however the costs can vary greatly depending on the number of shirts you choose to print, the number of designs you choose to add to the shirt (front, back, sleeves, etc.), in In the case of screen printing, it is also important to determine the number of colors because it will directly affect costs. It is important that you get a current price list . This is essential information that you must have before making the designs of your collection because you must find out your cost structure to be able to launch your creative design ideas.
3. The Purchase Decision is 50% Design and 50% Pledge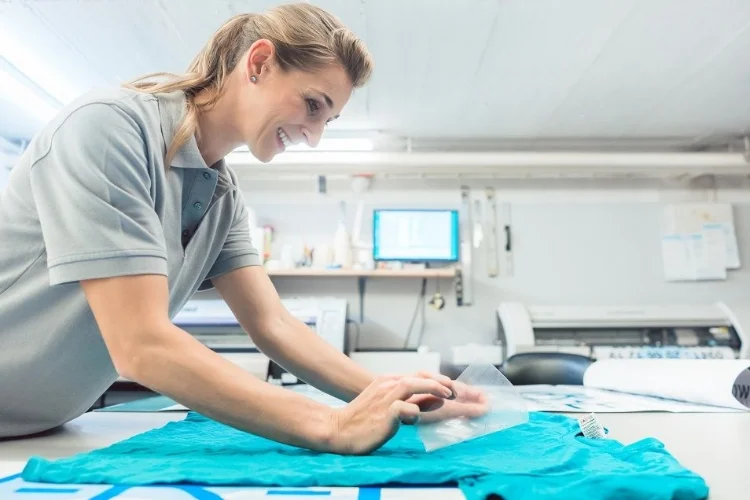 The best-selling t-shirts are those that, in addition to design, take great care of the type of garment they use for their collection. The color, the model, etc. They are determining factors. Possibly 50% of the purchase decision is based on the characteristics of the shirt . Surely you've ever seen a t-shirt design that you liked, but you didn't buy it because they had it in a color that didn't suit you, or you didn't like it because of the type of t-shirt. You would have wanted the same design but with other options. For this reason, you should try to combine the right design with the right shirt (pattern, color, etc.). For this it is important to understand which market segment we are going to and to know our potential clients. You should not choose what you like, but what your customers like.
4. Design is Crucial
If you are the designer of your clothes, you have this point resolved. But if not, you must invest time (and money) in choosing the right designer for your clothes. Do not try to save with this service because not your goal is to create shirts that awaken in the consumer the desire to buy it.
5. Beware of Copying!
If it has crossed your mind to copy a logo or design of a known brand to modify it slightly, do not do it. It is not just that it is illegal and unethical, but it demonstrates an attitude little committed to your business. You should try to design something different and if you don't have that " different " design yet , you should rethink the design.
6. Clothing with Own Label
Our recommendation is that you add your own labels to your shirts because it manages to transmit your brand and give a consolidated business image, it is even a marketing tool because you will be able to promote your brand. Creating your own labels is not that expensive, you can start with preprinted thermo-adhesive labels.
7. Prepare a Sample
It is important that you print samples of your shirts because they are prototypes of your collection and it will be the best way to promote and test your products among potential customers. The samples cost money, but don't forget that you are investing in a business. You can include the cost of preparing the samples in your business plan.
8. What do You Think of My Designs?
If you want to test the quality of your designs, don't ask someone you know because they could tell you they like it just so you don't dislike it. You must get the honest opinion of someone impartial, and for that you will have to ask people who don't know you. Before producing your shirts, use the printed samples to make a small market test and get them to see as many people as possible. Large companies conduct these market surveys with many new products, and you can do the same on a small scale.
9. Take Care of Your Employees and Suppliers
The success and growth of your business depends on the people and companies that participate in the production process. You must pay them properly because they are the ones who will help you reach your goal.
If you are serious about your decision to create your own collection of personalized shirts, you should consider this project as a business and seriously analyze all the previous points . Before you start investing money you must understand the business perfectly, and although success is not guaranteed, you will be on the right track. If you think we should add some other advice to the above list, write us and share it with us.
5 Tips To Create Custom T-shirts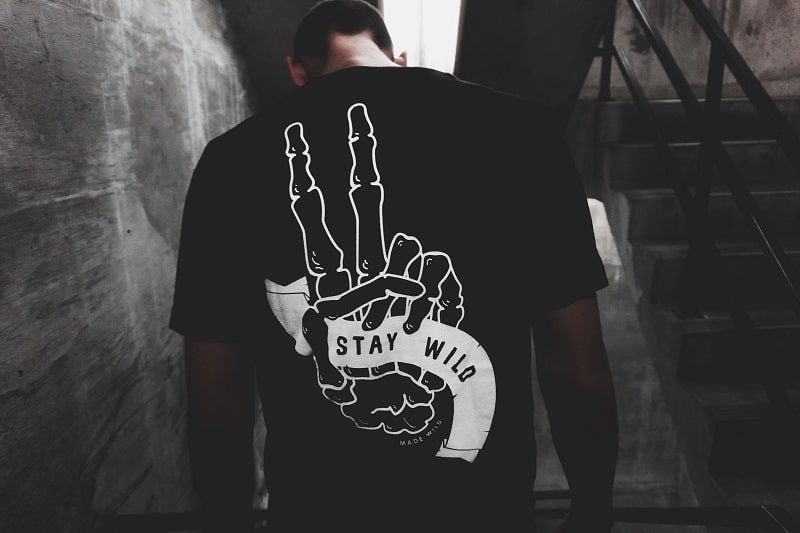 When working in the t-shirt industry it is not uncommon to receive questions such as "What do I need to create a quality design and that people want to buy?"
If in your company or personal venture you are thinking of making personalized shirts with your own design, we recommend you take into account some details in order to achieve your goals. It is important to meet some criteria so that everything works perfectly.
Choose the right design: It is important that you reflect a lot about the design your shirt will have. Try everything you want in it because what it is about is that it reflects the spirit and idea itself, be it the logo of a company, phrases, shirts of artists, etc. You can even try to make an example to scale to give you an idea of ​​how it would be printed later on the shirt.
Keep your design simple: The trend for this year is to take care of the implicit nuances in your print by measuring simplicity and using minimalist designs, especially if you are going to print logos, in this case you should not abuse the colors in your print! Choose shades that are complementary and that allow you to be visually attractive The less elements that have to be processed by the people who look at your design, the more attractive it will be.
Think of your audience: On the other hand, think about who will be the ones who will wear your designs. If it's about giving it as a gift, for example, to the staff of a company, you probably have it clear, but if you want to generate personalized shirts to sell, know your audience very well to choose the right shirts. Are they men or women? How old are they? Identify all the demographic data of your audience to make the right decisions.
Review various alternatives: To achieve the desired result, the most important thing is to continue squeezing ideas until the end and not settle for a single design, especially if you plan to have your custom shirt worn on more than one occasion.
Base yourself on the latest trends: It is good that you look at the latest trends in t-shirts and fashion style so that you get an idea of ​​what is being carried out right now in fashion concept and thus manage to capture what suits you best.
Each contact with another person is an opportunity to show your ideas and stamp shirts is ideal to always passively communicate them. In addition, if it is about disclosing a brand, t-shirts are a very economical alternative compared to other means of advertising. T-shirts and the power of advertising is a relationship that should not be underestimated.