You would think it would be obvious, the best way to use a rubber stamp. But have you had your stamped impressions turn out grainy and gray? Have you ever, like me, had to decide whether to chuck that envelope you just stamped? Or tried to decide whether the person you're sending it to would notice something like that?
What I Have Done Wrong?
I discovered something recently-I've been doing it wrong.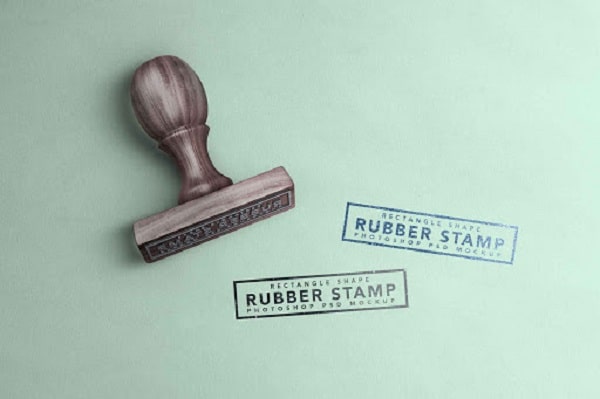 I used to use any old stamp pad, push my rubber stamp into the inkas hard as I could, and then just rub the stamp around on a piece of paper to get some of the ink off. And I used to frown at my envelopes and think, "Did I not press hard enough? I must have not pressed hard enough. Let me try again. Nope, still bad. Okay, let me press even HARDER and try again. WHY DO YOU STILL LOOK AWFUL!"
But there are actually four simple steps to getting a perfect impression, every time!
1. Invest in a good stamp pad, like a lovely stamp pad from ColorBox.
2. Pat the surface of your stamp several times on the ink, rather than pressing it in.
3. Clean off the surface of your stamp after using with alcohol-free baby wipes. If it's really gunky you can use a toothbrush in mild soap and water (but do this only on the surface, don't let the water get into the wood).
4. Store your ink pad upside down to keep the ink always at the surface.
Now mind you, I don't bother with these rules all the time, except for keeping my stamp pad upside down. If I'm running out the door and then suddenly remember I have to send a letter to the bank or something, I simply don't care what my address looks like. But for holiday cards, invitations, and personal stationery, that's when it's worth the extra effort for that extra touch o' lovely.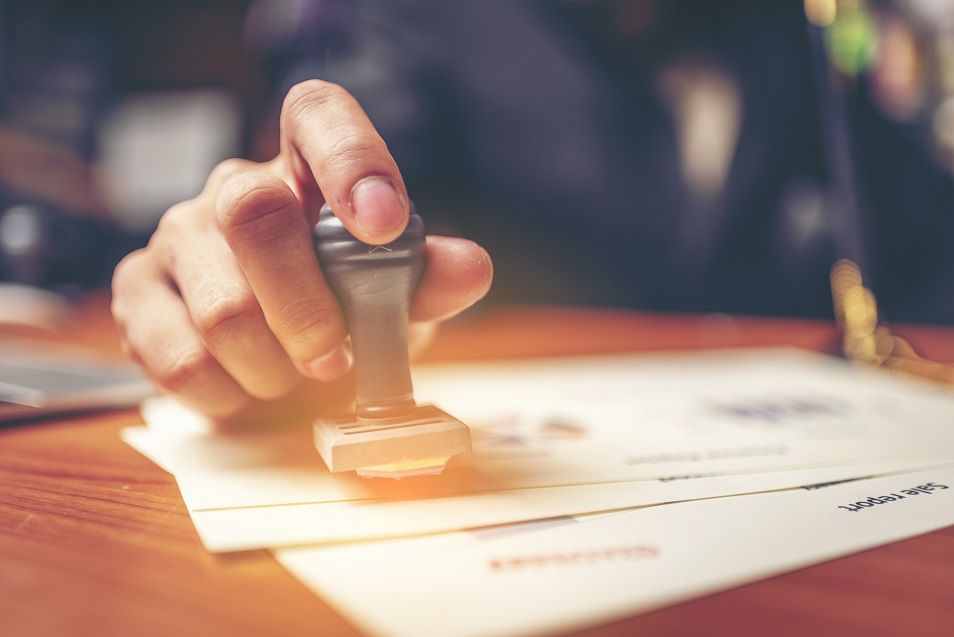 What a difference, right?? And this is with a stamp that is at least 6 years old, not a crisp new one. And one that I'm not always good about cleaning. I am trying to be better about that, as not cleaning your rubber stamp can lead to some issues such as:
1. Grainy image.
2. Clogged areas that fill in when you stamp.
3. Transfer of ink color, which is especially frustrating when you have a beautiful new colored ink pad, like a gold one that costs quite a bit.
But if you clean your stamp you can bring it back to life, with just a teensy amount of effort. Teensy!
I suppose a last lesson might be: Leave your envelope alone for a minute to let the ink dry (particularly with pigment ink, which takes much longer).
So bust out your old stamps, apologize to them for treating them so poorly, and make your envelopes and paper happy.
Taking Care of Rubber Stamps After Using Them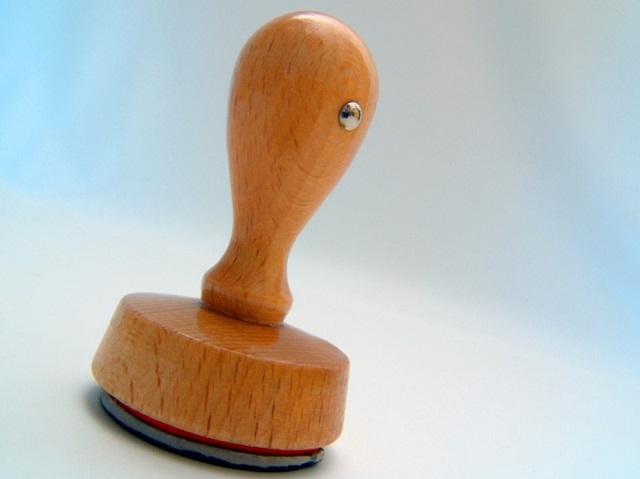 How to Take Care of Rubber Stamps After Using Them?
There are different varieties of stamps and designs that we can use today in the world of Scrap, stamps do not need special maintenance but, if you keep a simple cleaning routine, every time you use your stamps you will keep them in excellent condition and avoid If your seal hardens or deteriorates rapidly, over time you will find some tricks that will facilitate the handling of your stamp to give it a crisp and clean finish.
The stamps of wood, unlike the other type of stamps, is that the design they have stamped is very clear although it has many details. There are two forms of red rubber stamps.
- The stamps mounted: adhered to a wooden base
- Unmounted stamps: it is a design that must be mounted on an acrylic base to be able to stamp.
Once you have finished your project with your seals, remove the excess in an absorbent paper such as the kitchen ones, and with a wet wipe (baby wipe) remove the excess until your seal is clean, in case you use pigment paint in your seal Or, if you did some embossing, just use a wet wipe and remove the excess by going over the edges of your stamp. It is not advisable to carve and wet the seal since its base is made of wood and it can swell. Finally, dry the seal if any excess water remains and dry it before storing it.
Acrylic Stamps or Clear Stamps
This type of seals are transparent acrylic, are flexible and require an acrylic base to be able to adhere and seal, because without this base you can not seal. The clear seals, unlike the red seals, have designs of various sizes and are more detailed in terms of design and the best thing is that they take up less space. Its cleaning does not require much maintenance, because being flexible you can clean them with wipes without alcohol or if you prefer to wash them with a little water let them dry, they do not lose their adherence to the acrylic so nothing happens when washing them, but if It is important to keep them clean as they eventually turn yellow and become hard.
There are personalized stamps or made to order, they can be stamps or phrases stamps, these are in the form of a roller, which cover a bit larger surfaces, is characterized by having symbols, numbers, or some small texts. Unlike other stamps, is that this type of stamp does not have a fixed base because it comes with a handle to put pressure at the time of printing and you can change the phrase or date according to your stamp. The cleaning and / or maintenance is the same, since it has to be cleaned after use to prevent it from deteriorating with time and staining.
The stamps that we find in the world of Scrap are ideal for any type of technique so I'll leave you some tips of what you should NOT do with your stamps so you can keep your stamps in excellent condition.
What you should not do
- Do not keep the seal if it is not completely dry.
- Do not use aggressive products such as detergents. If you prefer to use a chemical, use special seals cleaners.
- Do not leave your seals in the sun and avoid wet places. Cool and dry places always.
I hope and will be of great help these little tips so you can use your stamps for longer.
Remember that you can find a great variety of stamps and inks in any of our two branches, or, if you prefer our online store, we ship to any part of the republic.