The silicone seals are one of the most used products in scrapbooking. Discover in this post how to use your scrapbooking stamps in 7 different ways .
Hello girls! How is everything? I hope that well .
Today we are going with a post that surely many of you will be interested in: What do we mean by stamps for scrapbooking? How to use silicone stamps in your crafts ? How to clean your silicone seals?
How we already commented in this article:
The embossing seals is a resource that is frequently used in our projects scrap. In this post I will try to solve your doubts about the stamps in scrapbooking , the inks and some idea so that you can get the most out of your stamps.
Also, today I come loaded with 7 great ideas with which you will get the most out of your scrapbooking stamps . Ideas in which you will see the use that can be given to silicone seals on different surfaces.
I know that many want to give more performance to your materials, so I thought that with some practical examples you can make stamps your great ally scrapero, what do you think?
But before telling you my tips and ideas I want to clarify two basic concepts that you must take into account: the different types of scrapbooking stamps and inks that exist.
Pay attention that we started!
What Types of Scrapbooking Stamps Are There?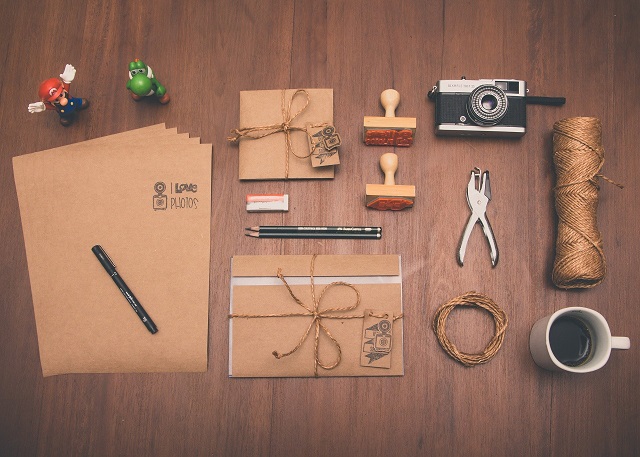 In the scrapbooking universe you can find stamps of different materials. The most common are: rubber stamps, wood stamps and silicone stamps .
Anita and her world , for example, has a large variety of silicone stamps , so in this post we will focus on how to use silicone stamps in scrapbooking .
How to use silicone seals?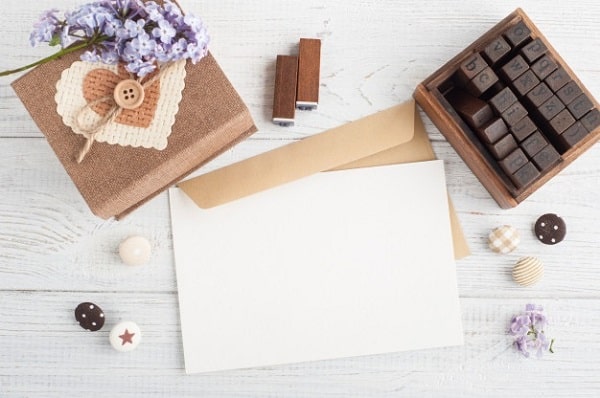 It is important to know that to properly use the silicone scrapbooking stamps we must put them on a transparent methacrylate base , wet them in the ink of the desired color and stamp them on the paper.
How to clean your scrapbooking stamps?
Its subsequent cleaning is very simple. You can find in the market a lot of cleaners for specific stamps for the ink that remains on the seal after its use. Although you can also clean them with soap and water and they will be just as good
What inks to use in your scrapbooking stamps?
There are many types of inks in the market . The fundamental difference between the inks for scrapbook stamps (apart from the colors) lies both in their composition and in the speed of drying .
Depending on this, they could be classified into two large groups:
Types of Scrapbooking Stamp Inks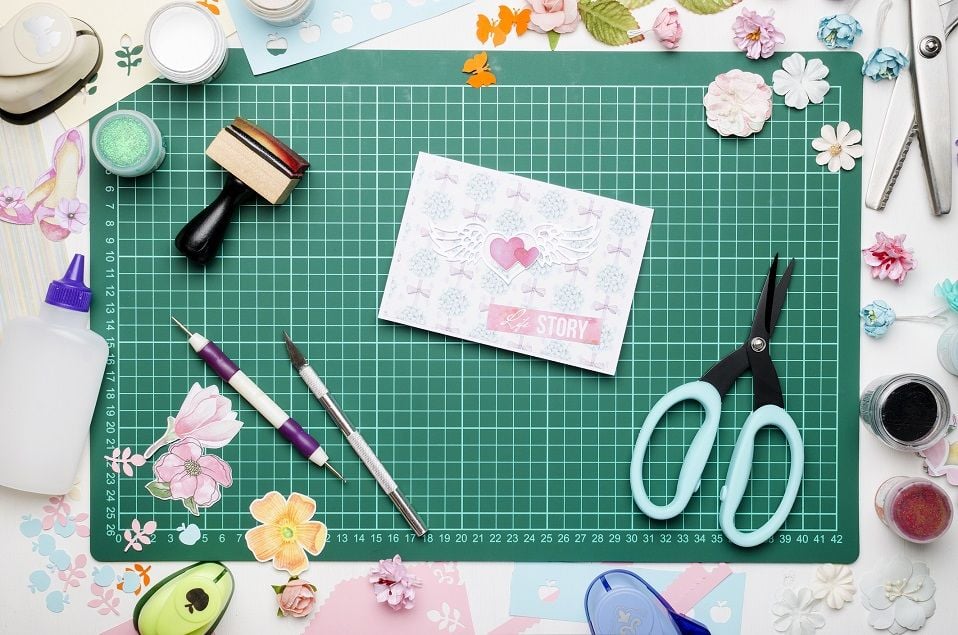 - Slow drying inks : They may have a pigment, water or chalk base.
The pigment inks offer a much more intense than water color inks . And the chalk inks leave a slate effect .
All are used to stamp only on porous materials such as paper, wood or fabric.
- Rapid drying inks : Its composition is alcoholic. They are great for those scrapbook stamps that have a lot of detail because they offer a super-defined print.
With them we can stamp both porous and non-porous materials , such as glass.
You must have clear what finish you want to achieve when stamping your scrap stamp so you can choose the type of ink that best suits your needs.
Once we know the basic characteristics of stamps and inks, we can now carry out the different ideas that I have prepared for you today .
How To Use Scrapbooking Stamps in 7 Different Ways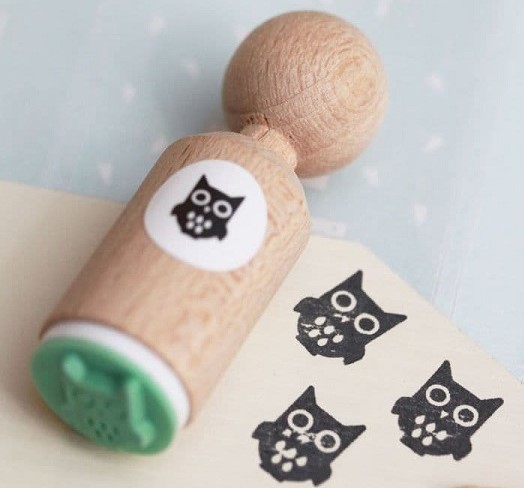 1. Create your own funds.
Normally we only use scrapbooking stamps to stamp them on one side of the paper as a decoration. This is fine but you can do many more things with them.
For example, we can create a design by alternatively stamping one or more silicone seals on a sheet. In this way we will compose a fund that can be used to give life to the page of an album or to make a card like the one I show you next.
It is made with the stamps of the "Fiesta" collection .
2. Make your own ornaments.
Sometimes we think that we do not have much material to decorate our projects but it is not like that. With a single set of silicone stamps we can make a lot of ornaments that will look perfect on any project.
How? Well, very simple. Stamping our stamps on decorated paper, cutting out its outline and pasting it wherever we like .
Another option is to stamp the silicone seal on white cardboard and then paint it with markers or watercolors and give it a different touch as I show in the photo.
3. Print on cork.
The scrapbook labels can be printed on different materials, not only on paper, as long as we keep in mind the type of ink to be used as I said at the beginning.
For these porous materials it would be advisable to use alcohol-based inks .
Ornaments can be created to decorate our house or to beautify our scrap works . I show you as an example some pretty cup-bearers that I have personalized with one of the stamps of the "travel" collection of Anita and her world.
4. Print on wood.
The previous idea we can also transfer it to the wood and beautify any object of this material.
In this case I have decorated a box to store the photos that I have to scrape.
I have been alternating two silicone stamps: a scrapbook stamp from the "travel" collection and another from the "Mi sol" collection . I have simply stamped them in different colors and obtained this beautiful result.
5. Print on canvas.
Another material on which we can stamp in the fabric . For that we need to use inks that have an aqueous base and that are specific for this function .
This resource will allow us to customize any garment and make very cute gifts like the bib for a newborn that I show you below.
* Tip: Stamped on smooth fabric, because if it has texture you will not have the seal completely defined (as happened to me) .
6. Print
on
T

ransparent
P

aper
or
O

nion
P

aper
.
This idea can serve to give a different air to your scrap albums or cards. I personally like it a lot because I think it softens the final finish of the project and, in addition, it can serve to protect your photos.
7. Stamp on a photo.
Another way to decorate our photos is to stamp the scrapbooking stamps directly on them.
eye! I'm not saying that we put a stamp on the whole face, that does not even occur to you! Hahaha.
Let's take advantage of the "empty spaces" of photography to stamp a motif and give it a point of originality.
I hope it has helped you in something and that some of the 7 ideas you liked . Now you can fully squeeze your silicone seals!
If you have any doubts about the use of stamps and inks you can ask them leaving a comment and we will answer you happy.
In the same way if you know more ideas to take advantage of the scrapbooking stamps, do not hesitate to share them with all of us and so we take note for future projects