Shirts are among the widely used clothing that is adorned and cherished by humans. You can wear it on different occasions. Shirts can be used for outdoor, sports, and other summer activities. You can wear a beautiful shirt to catch up on a date with your spouse, friends, and colleagues. Shirts are useful for collective events such that the participants wear the same color for proper recognition and collectiveness. When you purchase a shirt for your desired purpose, you can customize it for proper recognition. When a shirt is customized, the name or design that is printed on it can be used to recognize yours. To customize your shirt, you need to employ a specific printing method.
However, the method you choose to customize a shirt may not work for another. That said, you can use a method to print on ten shirts and the same method may not be perfect for a hundred plain shirts. Hence, you need to identify the best method that will help you to produce the best design for your shirts. With that said, today, I will tell you the types of shirt printing you can adopt for the design of your shirts.

Summary of Types of Shirt Printing
The table below summarizes the pros and cons of the types of shirt printing methods.
Types of Shirt Printing
Pros
Cons
Screen printing

It offers supreme printing quality to customized shirts.
You can use it to print multiple colors on your shirt.
It offers a perfect alternative for the mass production of customized shirts.
The productivity of the shirt printed comes with a soft finish.
It is faster when printing a single design on multiple materials.

It is not suitable for a small number of materials.
It may be expensive.
It is expensive to print one-off.
Design can get messy if not carefully handled.
It features steep learning curves.
A good workspace is needed to perform your printing task.

Direct to Garment

It produces elegant and colorful printing.
It offers a soft and professional finish.
It is cheaper.
It supports one-off designs.
There is no restriction on the choice of color.
The machine is easy to move because of its size.

It is slow when used for the mass production of printed materials.
Dye Sublimation

It produces high-quality and intuitive designs.
You can use unlimited styles, graphics, and colors.
Prints are durable.

There is a restriction on the quality of the material.
It is relatively expensive.

Plastisol Heat Transfers

It produces quality prints.
It makes no mess on customized shirts.
It is perfect for a few and full-color jobs.
It works perfectly for different kinds of design.

Handling large quantities can be expensive and time-consuming.
Adjustment of pressure and temperature may take some time.

CAD Cut Vinyl Printing

It is suitable for any type of print.
There is no cracking or fading on prints.
It is space-efficient.
The prints produced are durable.

The vinyl material is not as flexible as the screen printing inks.
There is a need to learn about CAD programs.



List of Types of Shirt Printing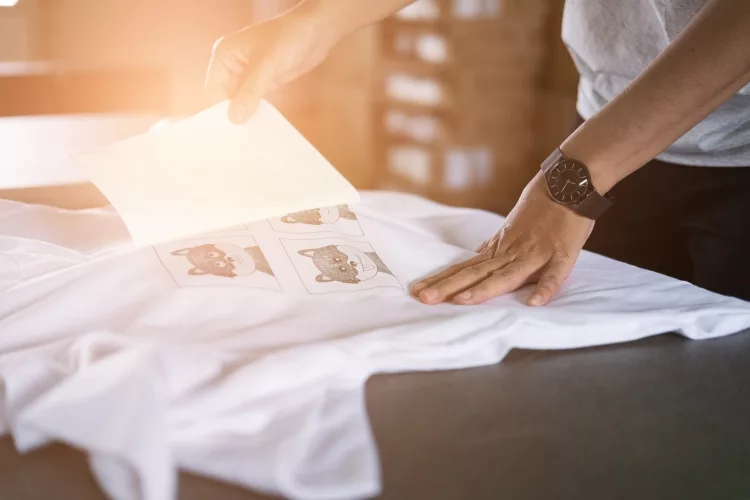 1. Screen Printing
Screen printing is an excellent method through which you can customize your shirt. This type of shirt printing requires the use of quality ink. Screen printing inks come in a thicker nature when compared to the viscosity of the ink used in other printing methods. Hence, the inks used for screen printing can produce vibrant colors that will last longer on your shirt. However, if you use low-quality ink, the print on your shirt will fade away faster than expected. Screen printing is a type of shirt printing that is perfect for high-volume order of shirt printing. No matter how huge the volume of the design or shirt maybe, you need to use high-quality ink while screen printing. Also, you need to consider the amount of squeegee pressure that is applied, the mesh count, and the number of strokes. With these factors considered, you can print on more than 300 shirts using the screen print method.
To use the screen printing method, you need to create a stencil or template that is placed in front of the screen. The screen used for screen printing comes as a nylon mesh. Now that you have gotten your template, you can prepare your chosen ink and flood it on the screen. Next, use a squeegee to apply and press down the ink. Ensure the ink spread throughout the entire screen. You can wipe excess ink away from the screen. Once the process is completed, allow the printing to dry. Then the shirt is ready for use.
2. Direct To Garment Method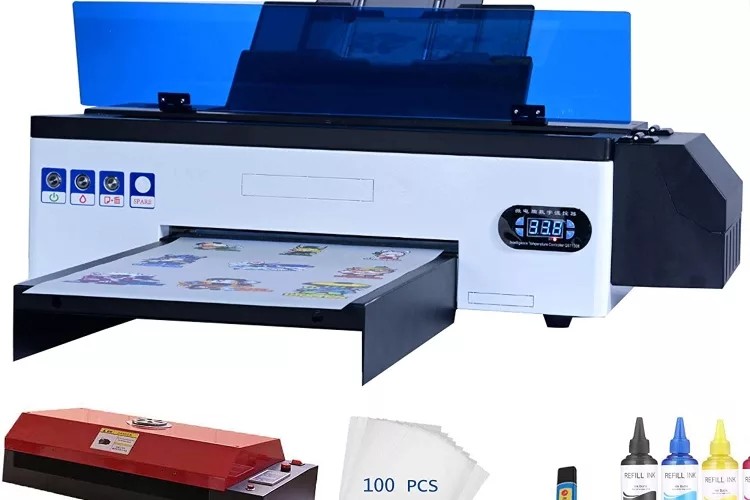 If you desire to customize a huge quantity of shirts, the Direct To Garment method is the best technique to choose. This method is also known as the DTG technique. Direct To Garment method is easy to use for quality customization of your shirt. You don't need to acquire a professional skill to get it done. To carry out the customization of your shirt using the DTG method, you need to prepare an efficient DTG printer. Though the printer is expensive, it must be handled with care. The functionality of the printer proves its usefulness for the customization option alone. When you desire to customize a lot of shirts faster, you can use the DTG technique. Just prepare your textile printer and quality inks. You can also solve complex designs through the use of computer programs such as Adobe Photoshop. The program produces an accurate and elegant design that can be transferred to your printer for customization purposes. Through the DTG method, you can customize shirts with high accuracy. All you need to do is to ensure the ink you use is thin and is of high quality. Additionally, your choice of printer is important. You must choose a high-quality printer that can produce excellent resolution without dotted patterns.
3. Dye Sublimation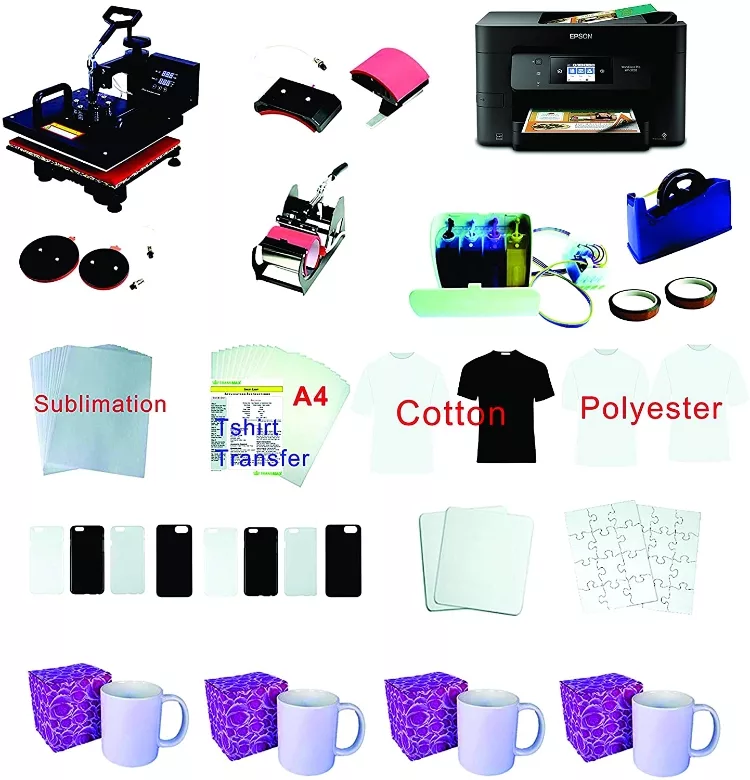 Dye Sublimation printing is another popular printing technique through which you can customize your shirt. It involves the use of dye-based ink that sublimes when heated. This makes the technique different from other methods of shirt printing. The dye-based inks changes from solid to gas when pressure and heat are applied to them. It then converts back to solid when it gets cold. If you want to print on your shirt using the Dye-Sublimation method, you can consider polyester materials. When used on this kind of material, you will get quality products that are crisp and sharp in appearance. Dye-Sublimation printing technique works perfectly for light T-shirts. Note that you must acquire extensive knowledge on how to handle the Dye-Sublimation printing machine to produce an elegant design of your choice.
4. Plastisol Heat Transfers
Plastisol Heat Transfers are shirt printing techniques that are similar to screen printing. Hence, if you are a professional at screen printing, you will find this method useful. The method is perfect for shirt printing because it produces quality prints that are attractive and has a soft feel when touched. Plastisol Heat Transfers can also be regarded as Indirect Screen Printing. You need to use a high-quality heat transfer paper whereby your design has been screen printed to carry out the transfer of your design on the shirt. The technique is majorly used by professionals and experts in heat transfer printing. When used, you will get a hot split transfer that gives your print a soft matte finish. The cold peel transfer option also gives your material a glossy finish. As a shirt printing expert, you can complete printing tasks on a huge amount of materials without spending many dollars on the project. The products from the economical method are comparable to that of the screen printing technique. You also spend lesser time customizing your shirt when compared to the screen printing technique. The Plastisol Heat Transfer method is relevant to people that handle a high volume of printing jobs. However, you need an excellent heat machine to perform the customization task effectively.
5. CAD Cut Vinyl Printing
The list of the types of shirt printing techniques will not be complete without discussing the amazing CAD Cut Vinyl Printing method. The shirt printing technique requires the availability of equipment like the film or vinyl, heat press, and cutter or plotter. CAD Cut Vinyl Printing uses exceptional soft clothing that has been cut professionally through the use of special software or CAD cutter. You can also make cutouts of vinyl and then apply them to the shirt with heat. Hence, the method also combines the heat press method. Through the CAD Cut Vinyl printing method, you can make one-off designs on a huge volume of materials seamlessly. Therefore, it is a method that is suitable for customizing multiple garments. You can use the technique for printing slogans, small words, and graphics. However, the CAD Cut Vinyl Printing technique is not suitable for customizing a large surface area of a material.
Conclusion

Shirt printing is important to people that engage in shirt customization. Today, I have discussed the types of shirt printing techniques. Enjoy reading!