A card stock paper, also known as pasteboard or cover stock, is a type of paper that is thicker and more enduring than normal writing paper. It is thinner and flexible than other forms of paperboard. Card Stock paper is often used for postcards, playing cards, business cards, catalog covers, card making, scrapbooking, and other applications that require more durability than regular paper. Its surface is usually smooth but could be metallic, textured, or glossy. Card stock is usually labeled as cover stock when it has a glossy coating on one or two sides.
How are Card Stock Papers Made?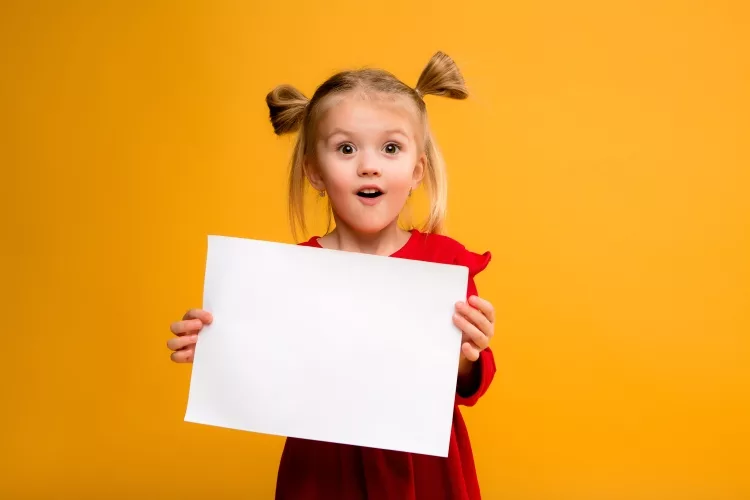 Card Stocks results in the blend of quality and ratio of fibers. To understand the process better, one needs to understand the required process and material. Both are the main ingredients to create the final product.
Filler, Hard and Softwood
Pasteboard is created from a mixture of hardwood, softwood fibers, and fillers. The Hardwood gives a proper paper formation, softwood gives strength, and when fillers are poured, they provide brightness, capacity, and overall appearance of the card stock. Now it all depends on how much of the Hardwood, softwood, or filler will be added to make a specific type of cardstock paper.
Process
1. Generally, the cardstock-making companies use the fiber/filler blend with about 99% amount of water.
2. The blend of fiber is scattered from storage container known as the headbox and added into the machine.
3. The mixture then flows on a wire on top of flat and wide screen.
4. After that, the remaining water is drained forming the fibers into a cohesive folio.
5. These are formed above a sheet and guided through a series of heat dryers and roller presses where it is flat, uniform, and formed into a dry sheet of card stock.
Pasteboard size and weight
Typically, pasteboard papers measures in inches. Their most popular sizes include 12x12, 8.5x11, 8x8 and 6×6 inch. If you are planning on printing cards using a standard printer, then 8.5×11-inch size would be a good option. If you want them for scrapbooking, then 12×12-inch pasteboard will give the most relevant result.
Pasteboards weighs around 65 to 110 pounds, a typical business card weighs 80 pounds, and Index cardstock comes with weight ranging from 90 pounds to 110 pounds. For crafting, scrapbooking, card making, or any other purpose, cardstocks have a perfect size for each project. If you are planning on buying these for you children or business purpose, these papers will save you a lot of money.
Types of Card Stock Paper
Generally, a card stock paper has many types. They vary by the material texture, feel, and price of the paper. Here is a list of each of the different types of card stock paper.
Cotton Cardstock
This type of cardstock is very smooth to touch and highly absorbent. It is great for laser and inkjet printing. These are usually used in wedding invitation cards as they give a clean and modern look. Cotton cardstock is also photo-safe, meaning you can keep them in scrapbooks and wedding albums.
Canvas cardstock
These card stock papers have a textured feel. Although they feel thick and substantial when touched, they are thin enough to go through any home printer without jamming. This type of cardstock is best suitable for making envelopes as their basket weave textures are prominent and lighter in color.
Linen Cardstock
These cardstocks look like linen fabric with a matte finish and delicate woven texture, just like the name suggests. Their basket weave texture is most suitable for hiding quality issues and imperfections. Moreover, it gives a visually appealing look to the viewer.
Felt Cardstock
Felt is unique among all the other cardstocks. It is a thick cardstock that has a texture of both canvas and cotton. It feels smooth yet coarse at the same time. This paper is the lowest in weight yet not ideal for home printers, but it gives an incredibly sophisticated look if you use this paper with the right printer.
Parchment Cardstock
Parchment cardstock gives a unique touch. These are thin, semi-translucent paper with a slightly marbled look and feel soft and subtle. Although parchment cardstock is not very thick, they are nicely layered with cotton and vellum cardstock. These cardstocks are best for small personal wedding invitation cards.
Kraft Cardstock
Kraft cardstock is recycled cardstock. They have a rustic and on-trend look. Kraft resembles a coarse paper usually used in brown grocery bags, but it is thicker and more polished than that. These are very smooth to touch and gives a fibrous textured look giving a vintage effect.
Colored cardstock
Plain-colored cardstock most resembles the thick craft paper that you will at the store. They are incredibly smooth, without any texture or grain, and gives a cohesive look. Colored cardstocks come in various colors and weights. If you want to pair up colored papers and create something new, using these papers will be a great option.
Vellum Cardstock
Vellum cardstock looks incredible on its own. It has a frosted glassy look. They are not crystal clear, but we can see through them. They are super smooth and have a plastic-like finish. Vellums are very durable; they can be easily printed, cut, scored, and glued.
Laid Cardstock
These cardstocks are not very commonly known. They have a vertical ridge traveling the length of the paper. These are incredibly soft and gives a classy look.
Woodgrain Cardstock
Woodgrain cardstock is more decorative than the other card stock papers. Woodgrain paper has a subtle wood grain texture embossed into the paper. These are best for belly bands, enclosure cards, and vellum underlays.
Benefits of using Card Stock Paper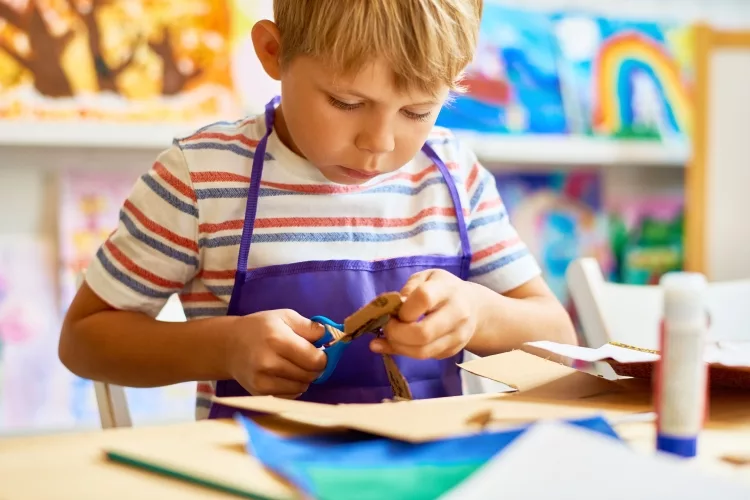 Card Stock papers are mainly used in resumes, save-the-date mailers, invitations, and important business emails. Here are some benefits of using these papers.
Durable
Cardstock is highly durable. The resume or the restaurant menu cards that you see in the restaurants are cardstocks. This material is more durable and stronger than any normal paper. As the surface is smoother and thicker, it makes a good base for making the invitation and commercial cards.
Adaptable
These cardstocks are extremely adaptable as we can use them with normal home printer. The thickness and weights of this material are very compatible with standard printers. It is very suitable with LaserJet and inkjet printers. The cover stock surface is sturdy, making it suitable to work with embellishments and glue.
Versatile
Pasteboards are versatile as they come in a variety of materials, colors, textures, and shades. These materials are easily available in the market, giving you the flexibility to choose the right ones for your creative project. You can purchase one sheet or an assortment of sheets to suit your need. It is totally up to you.
Affordable
These papers come at an affordable price. You can buy this paper instead of the expensive ones with the hallmark on them. These are right if you start a new business and want to spread business cards fairly without compromising the quality. These are better and affordable than going to a printing company when you're on a budget.
Normal Paper Vs. Card Stock Paper
Card Stock papers are generally thicker, durable, and smooth, whereas normal paper is plain, non-durable, and low quality. Card Stock paper is thinner and flexible than cardboard. It has coated and quality textured surfaces, while the normal paper lacks these properties. Moreover, card stock is generally measured by basis weight as they have a decorative nature, but the normal paper doesn't have a decorated nature.
Best Card Stock Paper
Darice 50-Piece Card Stock Paper is the best cardstock as it sits just in the middle of the ultra-heavy and the classic letter-weight. It has a 65lb in cardstock weight, making it ideal for professional projects and structures that require just the most inadequate amount of essential support. This Card Stock pack includes 50 sheets, each bright white.

The Pacon Array pasteboard is another best card stock that comes in a pack of 250 with ten assorted colors. These are best suited for children's craft projects; this card stock offers more stability than normal paper when you're cutting and building with it. It has various colors and a vibrant tone. These cardstocks are an easy way to ramp up any craft project you embark on, regardless of your age.
Conclusion
No matter what your occasion might be or for what purpose, you want to use cardstock. You will always find the most suitable cardstock paper that fits your need perfectly. These are easy to find, highly versatile, and extremely affordable.
Cardstock has many types, and each one of them has its unique property. These are visually appealing and fun to work with. There are many techniques for how you can use these papers. It is totally up to your creativity. You can either use them for printing wedding cards or let your young kids play with them for hours.
I hope you will try these amazing papers for your need as well.