Firstly, what do we call OCR ?. OCR is one of the best modern tools that we have for online users. Its an acronym for the words Optical Character Recognition. It is a tool that you can make use of to convert images into printed text. It does so using an electronic conversion system. We have lots of OCR software and apps that help internet users to this job. They help you extract images and convert them to printed texts. You can then save them in various formats like docx, PDF, excel, or in plain text.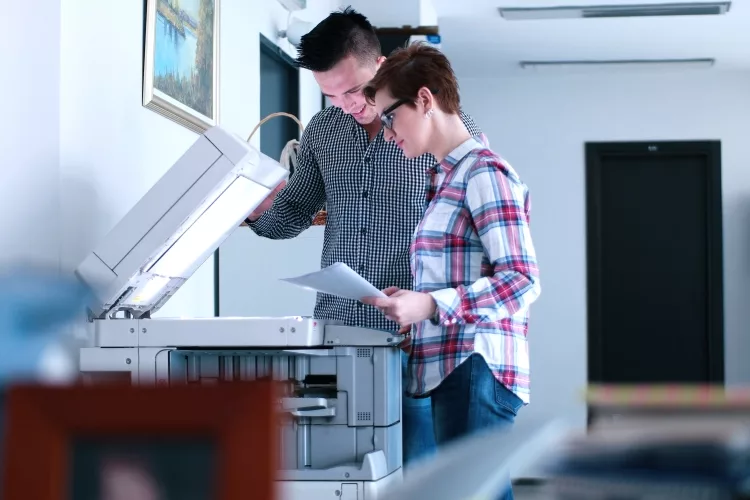 We have searched high and low across the internet and picked some of the best OCR tools. We have included free and paid softwares you can make use of as a user. They include the following;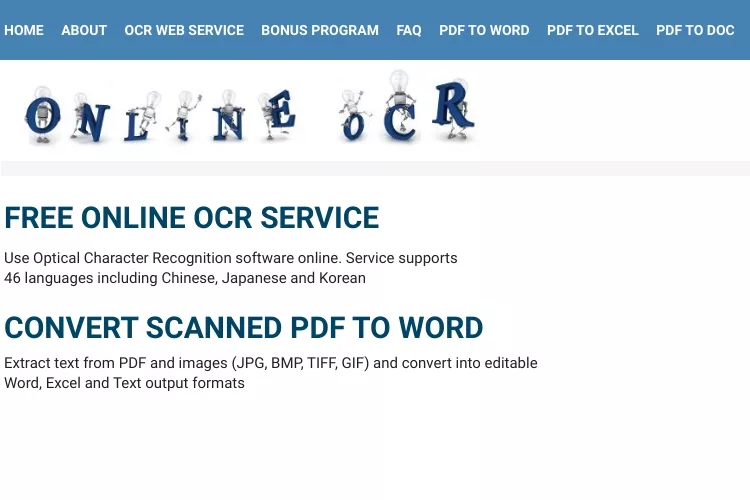 This is one of the best app to make use of as user. It uses a format, by recognizing characters and text. From images, PDF documents etc. You are allowed as a user to convert up to 15images per hour into a printed text.
Features of OnlineOCR
They offer supports to their users in more than 45languages. This include the following languages English, French, Chinese, Mandarin etc.
It can handle various format of images and other files like PNG, BMP, JPEG, screenshot etc.
They offer users ability to convert their printed into various format. That is you can save your printed text in Word, Excel, plain format and RTFM.
Another great feature of the site is, they allow users the ability to integrate. Integration of your saved files (after conversion) into your own personal website.
This is quite different from the previous one. They are a web service that help convert your images into printed texts. Offering users the ability to convert a whole lots of scanned documents into printed text. All of which can be done at the same time. Saving the printed texts in various text format of your choice.
Features of Nanonets
You can pick what type of format the image is, making it easier to convert into text.
Allows users to upload at least 50images for each category type of your choice. So you can get your printed text as quickly as possible.
Automatically types your image in printed text.
Quickly get your converted files in a short period and site is very easy to use and navigate around.
Allows user to extract information and details from any format of image.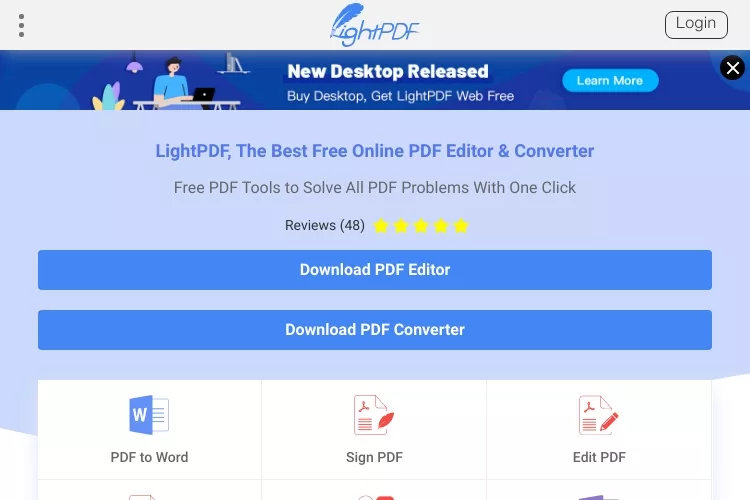 Another online service you should definitely try out. They offer their services by converting and managing all your scanned files into printable and editable text formats. And you can easily add it to your files.
Features of LightPDF
They support multiple language, which makes it easier to recognizing and converting your scanned files.
You can convert your scanned files into any format you like. Formats like PDF, PPT, TXT or Doc.
It also works on your phone device, so you can easily make use of your phone for your job.
Allows users to convert files having a size of over 30mb.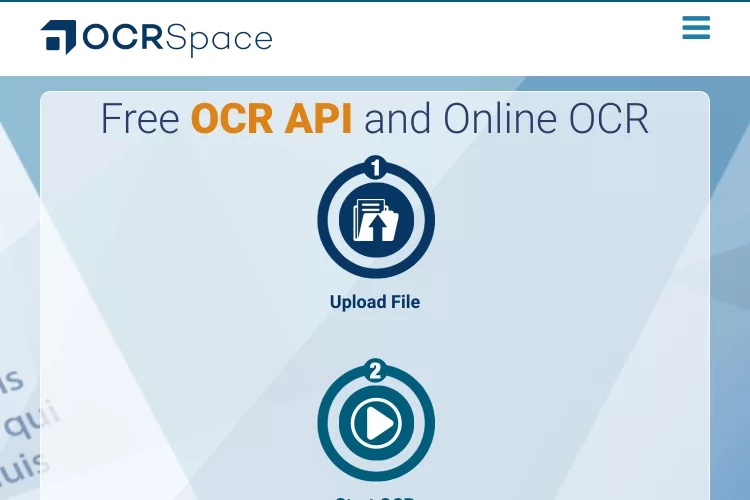 A great service you can also make use of as an internet user. They help users convert their images into printable and editable test format. They can also help you get text out of your various PDF files, that can't be edited.
Features of OCR.space
You convert your images into any language of your choice.
A unique feature that you will find intriguing. It converts normal screenshot into printable text.
You are not requires to sign up or register before making use of the service.
All your converted printed text can be saved in various formats of your choice.
It doesn't save any of the data you upload on its platform.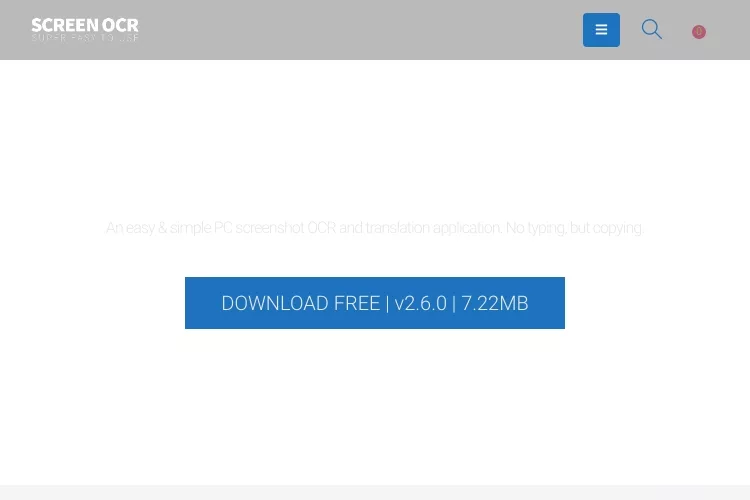 Another great app to male use of as an internet user. It enables you as a user to turn all form of images into editable and printable texts format. It also captures your screenshots and extracts them into printable text.
Features of Easy Screen OCR
Supports the drag and drop feature which is absent in other OCR. Making your files easy to edit.
Easy to navigate and use.
Easy extraction of images you scanned, without any form of sign up needed.
It can keep your data safe on their well secured cloud storage database.
A maximum of 5pictures per upload to be converted is allowed.
It can read over 100+ languages on your scanned image.
It is easy to use and one of the best apps out there.
Chronoscan
One of the best document processing and data extractor app you will find on the Internet. It is very easy to use and has nice user interface. The time taken to scan documents and convert them into printed text is very fast.
Features of Chronoscan
Offers user the ability to scan a huge amount of documents at once.
You can easily edit your printed text from the PDF files.
Allows users to save their data on a well secured cloud storage.
Easily export your documents out of the app.
Provide relief for users by reducing the amount of stress to undergo data entry.
Organization of printed text and conversion of printed to any formats you like is easily done.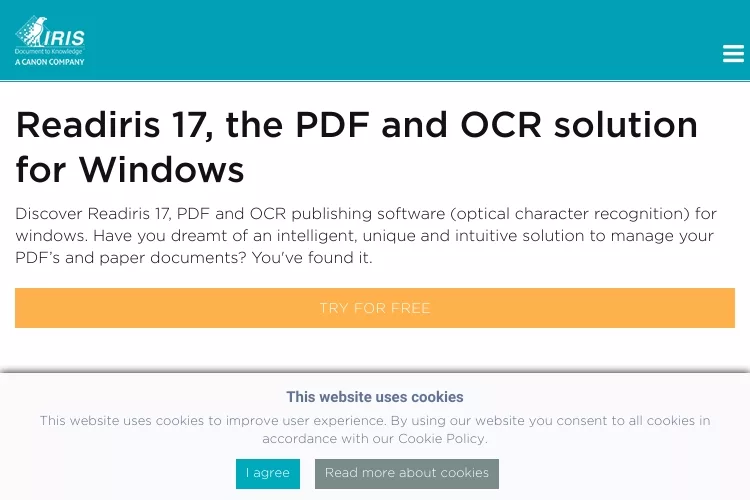 Another great and simple too package you can use is the Readiris. It helps automatically transform all your text in paper documents or images or screenshot into printed text. It helps you to make conversion of this printed text into any format of your choice.
Features of Readiris
It is known to provide various support to various format files.
It is available on both the Windows and Mac OS platform.
It is known to provide support to users in edits of files.
They allow users to export their converted filed in different formats of their choice.
8. Amazon Textract - OCR Tool Link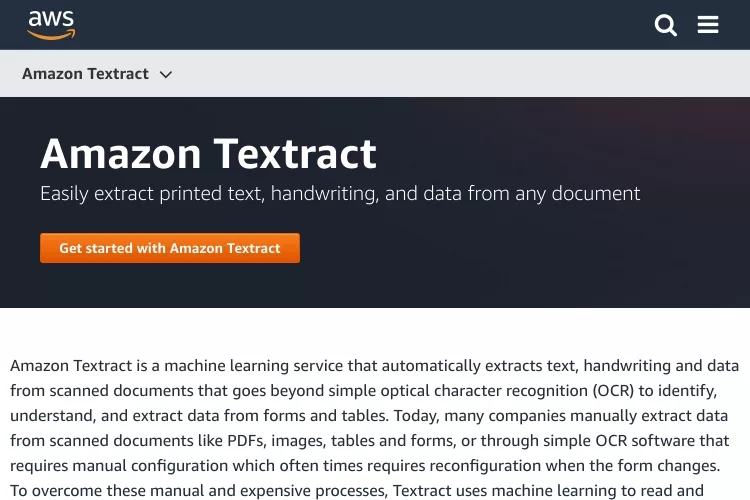 Another top app to make use for any OCR job is the Amazon Textract. From the name, it helps users to extract any text in a scanned document converting them into printable and editable text. It is know to be able to process numerous document format as quickly as possible.
Features of Amazon Textract
It has the ability to identify any content that is handwritten or listed in a table.
It makes use of a special API to extract the needed data from your scanned documents.
It automatically extracts all the data in your scanned documents.
It support all forms of documents format. Making it one of the most versatile app you can find.
It helps to pick out the important information found in your scanned document.
It can either increase or decrease your document quality depending on your choice.
Easy to use and navigate around.
User friendly interface for the users.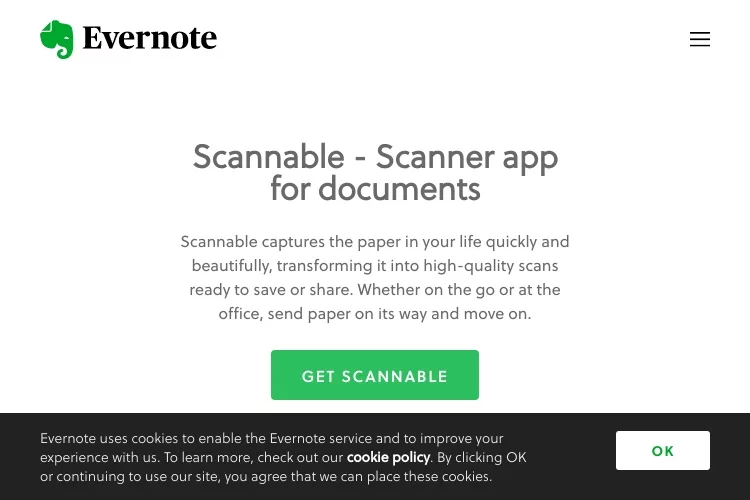 If you are looking for great OCR app, that works on mobile phone. Then look no further, Evernote Scannable is the right app for you. It helps capture and extract information from your scanned files and converting them into printable text. Another great feature of this app. It allows users to share the converted file with friends and family.
Features of Evernote Scannable
You are allowed to scan any form of documents which include the following;
1. contracts
2. screenshots
3. business card
4. receipts
It automatically helps in adjusting your scanned images for easy conversion into printed text.
You can export your converted files in different format such as PDF or JPG etc.
Available on iOS and Android platform.
Previewing of your images before the conversion into printed and editable text form.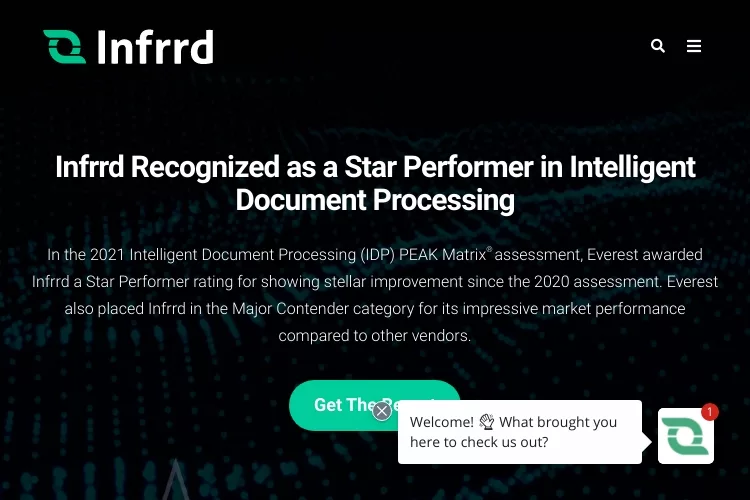 One of the newest innovations in OCR solution. They are gradually becoming a household name. They have some great features absent in a host of other OCR tools. They can filter information from your documents. They like other OCR tools, can convert your scanned documents into an easy printed and editable text.
Features of Infrrd
It is a optimized tool which recognizes text, headings and tittles as quickly as possible.
You can filter text of your scanned documents using this app.
Integration with your existing Customer Relationship Management plan.
Makes use of high quality AI to derive information from your scanned data.
It helps arrange and classify your data in an organized manner. Placing them in various categories.
Saves all your document in any format of your choice.
Easy to use and navigate around.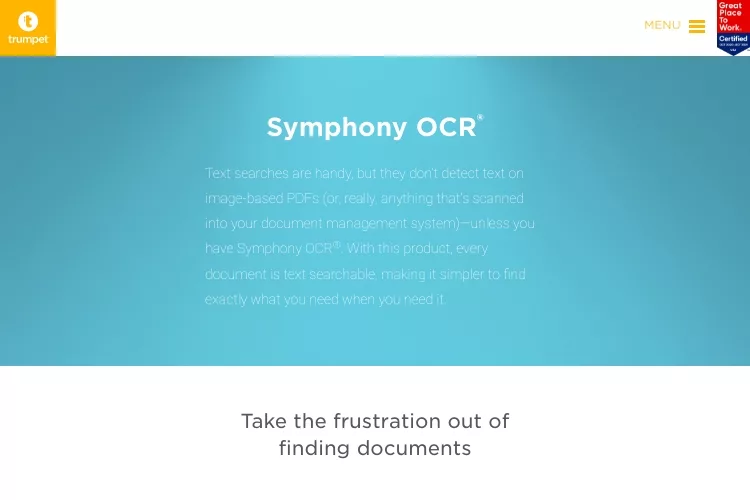 One of the trendy OCR you will find online. It makes use of a back-end OCR engine to help you scan your file. Making it more searchable online. You can extract information and data from any kind of image format, PDF and etc.
Features of Symphony
Detection of texts from your scanned files to be converted into printed text.
Your printed text can be copied and pasted into any document format.
You can easily search for any data in your printed text using this tool.
In conclusion,
I hope this article has helped you a lot. You can now find any of the listed apps and enjoy their various features. Thank You for Reading!!!