Laminating documents tend to be a great way to protect them as well as preventing tears and wear. However, lamination prevents access to the original document. The lamination makes it challenging to examine the SS card's security features, hence becoming hard to tell if the card is legit.
The card is made from hard plastic; hence no need to be worried about it getting damaged. Plus, if the card gets damaged, replacing it is easy. You need to go to the nearby social security office for a replacement. In this article, all your concerns and questions about the lamination of social security cards will be answered; read on.
What is a Social Security Card?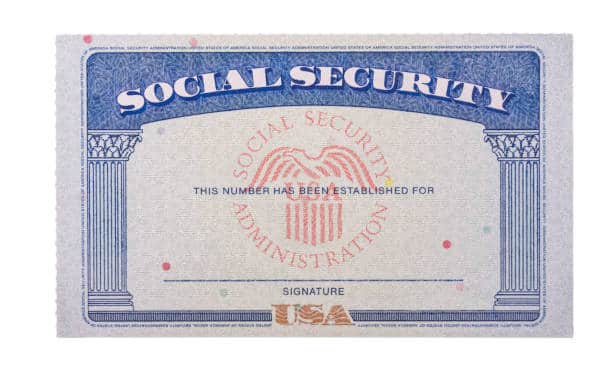 The Social Security card is a small, hard, plastic, wallet-sized piece of paper that contains a unique 9-digit number given to all US residents. This card is usually issued to both permanent and temporary residents working in the United States.
If you reside in the United States, then this card will serve you in different ways. They include:
It helps to keep track of your employment earnings and contract.

It verifies that you work in the US legally.

It shows if you are eligible for retirement or disability benefits.

It is an important document when getting a new job.

It declares your earnings for taxation purposes.
What will the Social Security Administration say about Laminating SS cards?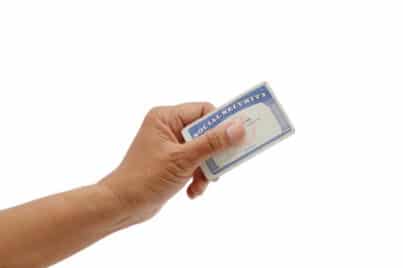 One of the Social Security Administration requirements is introducing social security cards that cannot be forged for fraudulent purposes. They constantly apply new anti-fraud technologies and techniques, and changing the social security card could jeopardize these protections. According to the SSA, the social security card's lamination can prevent a person from finding employment or accessing certain non-government benefits that the card would otherwise provide.
The Social Security Administration doesn't recommend lamination of SS cards. On their website, you will find the information, as well, on the back of your card. They discourage lamination since it causes the failure of certain security features. Plus, the card can be seen to be counterfeit because it is hard to prove if the card is genuine or not.
Why Can't You Laminate Your Social Security Card?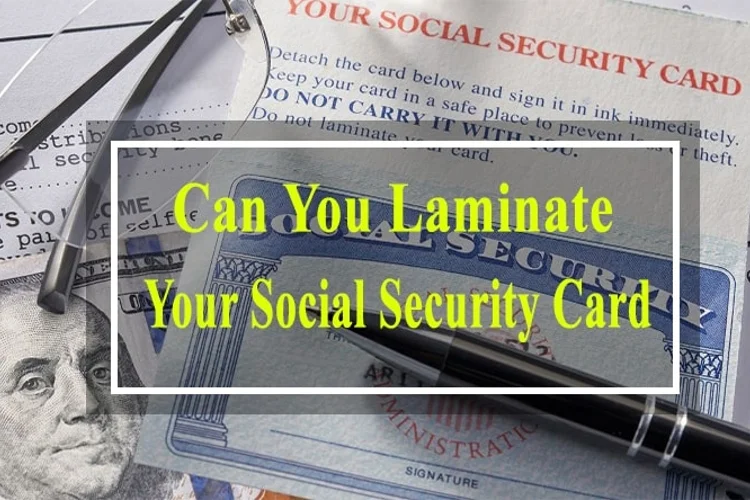 A social security card has security features that will not work if it is laminated. The identity theft protection feature is significant. Besides, the social security card uses special paper that can hide essential data if laminated. The US government wants the SS card's features to work when needed. Laminating can prevent this from happening. Therefore, lamination is not recommended.
Is it Illegal to Laminate a Social Security Card?
It is not illegal to laminate a SS card because the Federal government refuses to laminate it but not an actual law. If you have already laminated the card, don't worry because the police will not arrest you. There is no actual law against the lamination of the social security card.
Most people opt to laminate their SS cards to carry them wherever they go without damaging them. Since the card can be used for all devious reasons, don't carry it in your purse or wallet. Don't laminate your card even if it is not illegal.
Laminating Social Security Cards is Not a Good Way to Preserve Them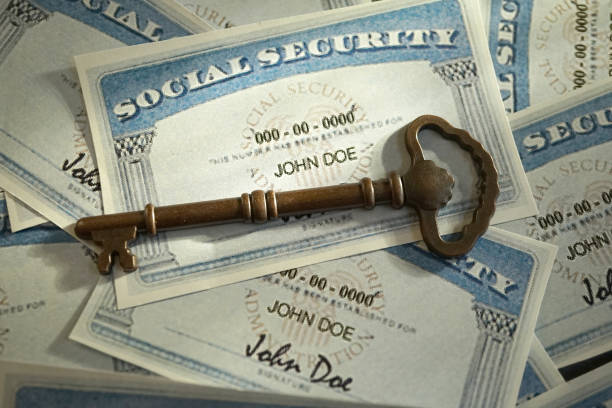 Laminating social security cards damages it. It is not the right method if you want your card to last longer. It is advisable not to laminate the card because the high temperature and pressure used when laminating make it lose its security features. Also, the plastic used for laminating "decomposes" over time. This is a chemical reaction that can damage the paper. In addition to lamination, an acid adhesive is used and can alter the ink on your documents and cause "bleeding."
How to Remove Lamination from a Social Security Card
If you laminate your SS card without knowing the damage it comes with, you could follow this process to remove it. It is a delicate process, and if done wrongly, then the card will get damaged. Although there are several ways to remove the lamination, the recommended way is the use of heat. You will need either a blow dryer or an iron.
Here are steps to follow:
Place the Social security card on a non-flammable surface, such as a work surface.

Put a towel over the card.

Heat the card with iron or hairdryer for 30-40 seconds.

Carefully remove the plastic with a razor or knife.
If your card is Lost or Damaged
If your card gets damaged after laminating it, you need to visit the nearest Social security office for a replacement. For a lost or stolen SS card, you need to report to the Social Security Administration to ensure they monitor anyone who tries to use the missing card.
To replace your damaged or lost card, you need to submit the necessary documents, such as a passport or birth certificate for identity. It will take a day or two to get your card. In some cases, it will take 7 days to have it.
You can request for social security card if you:
Are US citizen age 18 years and above

Have a driver's license, passport, or birth certificates

Are you requesting a name change or add a new name.
You can apply for a social security card online. Besides, you can mail the application form and documents to your nearby social security office.
Alternative Ways of Protecting your Social Security Card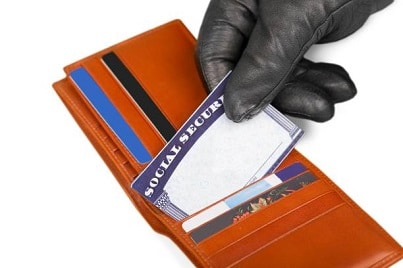 Since lamination interferes with essential features in the card, you can choose other ways to protect your social security card. They include;
You can keep the card in a removable plastic sleeve or envelope.

Don't carry the card everywhere- you can master the SS number and remember it. Only carry it when going to a place that needs the original copy, such as college enrollment, applying for a job, etc.

Plus, you can choose to store your social security card in a safety deposit box. Although it is a bit difficult to access and will cost you some dollars, it is an excellent way to ensure your card is protected.

Finally, you can think of storing it in a storage unit. It is safe and clean. Since extreme heat or cold damages documents, this unit protects them. Besides, it is also safe from thieves and scammers. Amazingly, it is easy to access the documents at any time.
Frequently Asked Questions (FAQs)
Here are some most asked questions about social security cards. You can also contact the administration to offer more support on any questions or issues about them.
Why is a Social Security card necessary?
A social security card is issued to people who work in the United States. It is used to report your income to the government and on your tax return. When opening a new bank account, most banks will ask for your Social Security card or proof of application for a Social Security card.
Can you laminate your social security card?
No. The Social Security office doesn't accept laminated cards because they are easy to fake.
Does a laminated social security card get accepted?
No. A laminated card will not be accepted as lamination tends to obscure the card's features. Besides, the back of the card states that "not valid if laminated."
How can I protect my social security card?
You can opt to keep the SSN card in a plastic sleeve or an envelope that will not temper with the card. Plus, not carrying the card everywhere you expect when going to a place you are sure you will be asked for it like when applying for a job.
How long does it take to get your social security card?
Your card should be mailed to you within four to six weeks of your request. Your mailing address on your SS-5 form must be correct so your card can be delivered to you. If you change your mailing address after applying for Social security Administration, you must notify them by phone or at the Social security office.
Can I use a photocopy of my social security card?
Institutions don't accept a photocopy of this card. It should be either the original copy issued from the social security office.
What do I do if I laminate my social security card?
Don't worry. However, it is discouraged because it becomes difficult to detect import security features. The employers may think the card has been counterfeited.
Final Thought
It is not recommended that you laminate your social security card because it loses essential features like verification and validation. You can choose other ways of protecting your cards, such as keeping them safe in your pouch or plastic sleeve.
This article answers all your questions on how to protect your social security card without having to laminate it. I wish you the best as you store your essential documents, such as your social security card.