The art of transferring images, text, or a design of choice onto fabrics, wood, and other materials is not new. It has been used in the arts and crafts as well as the textile industry. The advent of printing technology in both inks and paper has impacted the textile and printing industry immensely.
Probably you are well-acquainted with, have heard, or read about transfer paper technique. If not, then there is a lot to know. To your surprise, you will also learn that this process even involves the use of clothes iron, which every home owns.
What is Transfer Paper?
If you are entering or have made a mark in the beautiful world of personalized garments or t-shirt making, that's an incredible decision. Then it's best if you are well-versed with transfer paper. Also known as sublimation paper, this is a thin piece of paper coated with pigment and wax.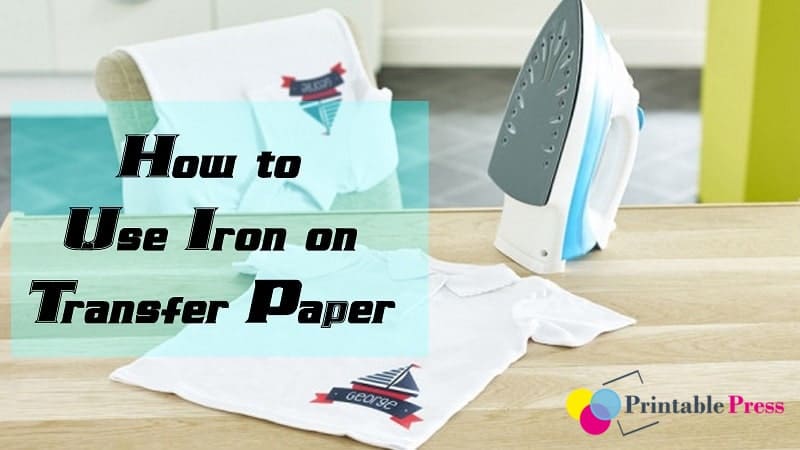 Transfer paper is widely used to make "iron-on" in the printing world. These are kinds of images printed on different fabrics. Iron on transfer is an impeccable technique you can use to print onto T-shirts or other suitable garments. You have to apply an iron-on transfer to clothing and then personalize it into your distinctive style.
The transfer paper makes it easy to create high-quality images, not just on T-shirts. You can use this technology to make imprints on fabric materials such as aprons, umbrellas, pillowcases, and even bags. You can as well try this printing technique on hard surfaces such as wood. In essence, there are several benefits of using transfer papers. They include:
They are pretty easy to use
You don't need any special inks to create unique imprints
You will require the correct transfer method to make impressive imprints
It will adhere to everyday fabrics from cotton, polyester to their blends
It allows a full-color design with a distinct layer
The prints are easy to clean and maintain
It's a cost-effective way to rely on if you want to print many garments
Different types of Transfer Papers and Applications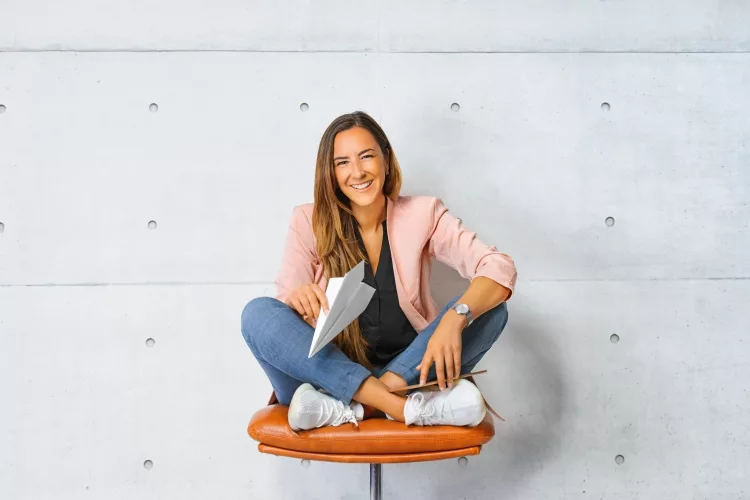 Before you even take a journey towards figuring out how to use iron-on transfer paper. Know the different kinds of transfer paper you can use in your projects. Significantly, you need to know the best method to use and create remarkable imprints.
With specialty transfer papers, there is a lot you can achieve. However, you can't fulfill your goals if you don't know how to use and transfer texts or images onto a specific material. It's more rewarding if you realize that all these methods have one thing in common.
No matter the type of transfer papers you use, texts and images are created using pressure and heat. You will require a heat press machine or a domestic iron to supply direct heat and pressure. Your greatest fulfillment is that the heat and pressure source you use will do a great job.
In your endeavors, decide on the best type of transfer paper to use. There are easy-to-use and convenient transfer papers you should be well-acquainted with and applied in many ways. Have a look:
Inkjet Transfer Paper
Inkjet transfer paper is the widely used type of paper and application for small business and home use. You will use this process to transfer text, images, and designs onto a specially coated inkjet transfer paper. This transfer is only possible if you are using the standard inkjet printer and ink.
Inkjet transfer paper is suitable for both dark and light-colored fabrics. It works best on cotton blends and standard cotton fabrics. If you apply cautiously, it also works well on synthetics. Besides, inkjet transfer paper is also suitable for use with laser printers.
Sublimation Transfer Paper
Sublimation transfer paper is widely used together with sublimation inks and print systems. Many people may not know that the ink will become a gas while using this technique. It means that the gas will sublimate or transfer without liquefying first. You will get different primary colors and clear coating onto your paper.
The clear coat will protect the ink from staining during the heat/pressure stage, meaning it's a permanent feature on the paper. The gas will solidify on the paper, and full-color images will be imprinted. This transfer paper application is suitable for polyester, synthetic, and polyester blends and not cotton-based fabrics.
You can also use this technique to print or coat hard products like promotional items such as mugs. Even though sublimation transfer paper is a bit expensive, the results are incredible.
Plastisol Screen Printed Transfer Paper
Also known as hot-peel, plastisol screen printed transfer paper involves the use of a screen printer. The image or text is transferred onto plastisol paper and then onto the fabric of choice with a heat press. You have to peel off the paper immediately, and you will fully transfer the image to the cotton or polyester fabric of your choice.
Adhesive Transfer Paper
Also known as surface transfer, adhesive transfer uses a heat press to make an image imprint on the transfer paper. It involves physical materials being applied permanently on a fabric using adhesives. The heat and pressure will activate the adhesives on the right side of the transfer paper, and it will stick permanently.
When using this technique, you print the color white without needing any white ink. Interestingly, you are using white paper, and you will not lose the white parts when applied to the fabric.
Dark and light Transfer Paper
At all times, it's wise to choose the right transfer paper for the color of the surface you are printing on. You can opt to print the image on light transfer paper to provide a lively and perfect image or text on light and white-colored garments.
If you want to print on dark fabrics, you will need dark transfer paper. It is a white background that is transferred with the ink and parts of the color of the surface you are using. The block images or texts can be cut quickly away from the white areas and appear on the fabric once the transfer is complete.
How to Use Iron on Transfer Paper
An iron-on transfer is an easy project if you have the right skill sets at your fingertip. Remember, this application involves using heat or pressure to print a specific design or graphic adornment onto an item. You will need to
prepare and take the right step on how to use iron-on transfer paper.
In light of this, read on and know what it takes to produce quality imprints using an iron-on transfer paper application. Let's get started.
There are several supplies that you need when undertaking the iron-on transfer paper project. The materials you opt for come with a heat-activated adhesive that makes it easy to apply any form of text or image imprint onto different surfaces. However, the substrates you choose should endure the heat of transfer.
You will need a package of iron-on transfer papers, domestic iron, T-shirts, and computer printers for this project. All these supplies are available at most craft stores. Significantly, you can seek recommendations from individuals or companies that have been offering printing services.
1. Create a Unique Design
The image you want to print onto your garments should stand out. The best way to come up with a unique design is to create your transfer. Find already existing images or create your texts to use for your transfer.
For instance, you can find a fantastic image, text, or graphic on your computer or the internet. The internet offers all kinds of information these days. You will not miss a text or image that will look good if transferred to your fabric of choice.
As you look for unique images to transfer, keep several things in mind.
Be cautious as you pick content from different platforms online. You need to have the right to access specific images on Google. You can find legally safe kinds of graphics on many websites to transfer and create unique products.
Images that contain dark colors are understood to show up on fabrics better than images with light colors. Some printers don't print the color white and will leave a blank section.
If the image you create or pick has light-colored areas, these sections might look discolored or smudged once you iron them onto the fabric. Go for dark colors for best results when using iron-on transfers. But you are not limited to try many other colors in your project.
2. Print the Design on Iron on Transfer Paper
Feed the transfer paper into your printer. However, you have to print on the right side of the transfer paper. Print your image on the uncolored or dull side of the paper. Shun the shiny side of the paper that is stained with color.
Ensure the paper is not bent at the leading edge or strip. The image you print should be a mirror or original image on your computer screen. You will have a unique image to use and print onto your fabric.
3. Place the T-shirt on a Flat Surface
Smooth out your T-shirt to remove any folds or wrinkles that might tamper with your print quality. Ensure the surface you are going to iron on is heat-resistant. The surface should be large enough so that you can iron the entire section of the transfer stress-free.
Place a thin cloth over the transfer to protect your fabric from it. Make sure the heat doesn't transfer the image onto both sides.
4. Iron the Transfer
Preheat your clothes iron and ensure it's hot enough. Position the transfer and place the image precisely where you want it transferred.
By now, the iron will be hot enough for use because iron-on transfers need a lot of direct heat. Place the hot iron over the clothing to transfer the heat underneath.
Distribute the heat evenly on top of the transfer paper and consistently apply pressure for a few minutes. You don't want to scorch the paper and damage the image.
5. Lift or Peel off the Backing Paper
Start on the far edges or corners of the backing transfer paper. It will leave behind the transferred image. You will have successfully used iron-on transfer paper to print amazing images on fabric.
Final Thoughts
With the right guide and excellent information at your fingertips, it's not taxing and challenging to use iron-on transfer paper. At all times when undertaking such a project, use the transfer papers as recommended. Try and avoid common mistakes many people make when undertaking iron-on transfer projects.
Don't forget about reversing the image and placing it down on the fabric to appear the right way round. Make sure you don't print on the non-coated side, and always use a hard surface to iron the image. Most importantly, make sure the Iron is hot enough and apply pressure to create high-quality and remarkable images or prints.