A paper is an important item that contains vital information and details about a particular item. You can use paper to write, keep detailed information, keep records, and pass instructions to any individual. If you have an important item like paper, you need to protect it from water, and other unfavorable handlings. As of today, one of the major methods through which you can protect papers is by laminating them. When you laminate a paper, you prevent it from getting creased, discolored, or dirty.
Nowadays, there are different methods by which you can laminate paper. To laminate a paper, you need to prepare the materials that will be used. For instance, if you wish to laminate your will, birth certificate, or marriage certificate, you must prepare the mesh that will be placed on the surface. You must also purchase an excellent laminating machine that will complete the lamination tasks without any stress. Though lamination of paper is not difficult, some people lack the needed expertise to carry out the task effectively. Hence, it is important to discuss the method of laminating paper. With that said, today, I will be telling you how you can laminate paper.

What Does a Laminating Machine Mean?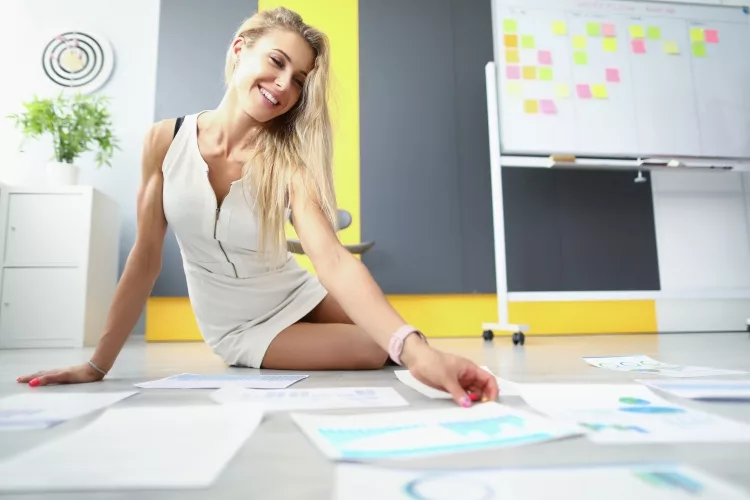 A laminating machine is a well-designed device that works by gluing two plastic coating sheets with paper placed in between them. The plastic coating is added to provide the needed protection to your paper. It can protect papers from moisture, fingerprints, and dirt. A plastic coating used for the lamination of paper prevents it from fading, discoloration, and aging. The rigidity and sturdy nature of plastic coating improve the thickness of paper thereby making it easier to withstand folding, tearing, and creasing.
If you desire to purchase a laminating machine, there are several of them in the market. You can use the laminating machine for industrial, personal, and business purposes. The portable laminating machine can be purchased at an affordable price. Before you purchase a laminating machine, you need to consider some important tips. You can spend your hard-earned dollar to buy a laminating machine after considering its size and type. If you specialize in laminating large or small paper, you must purchase a large or small laminating machine. You need to also consider the frequency of the usage of laminating machines. Additionally, the thickness of the plastic coating sheets needs to be considered. Some plastic coating sheets are thicker than others. Also, some are more durable and rigid when compared to others.
Types of Laminating Machine
Laminating machines are made of two major types. These two types require the use of laminating items such as pouches, laminating sheets, and carries. With these laminating products, you can operate the machine properly. It should be noted that the laminating products must be suitable for the type of machine you have purchased. In this section, I will discuss the two types of laminating machines.
1. Hot Laminators
A hot laminator is a laminating machine that uses pressure and heat to melt adhesives so that the plastic coating will be secured. When you place your document in a laminating pouch, the pouch will be inserted into the rollers of the machine. Then pressure and heat are used to fasten the process. You can also use an optional lamination carrier such that the pouch will protect the document from any heat damage. Hot laminators are known to do the paper laminating task faster.
In terms of their features, hot laminators have heat settings where you can adjust the heat to your taste. Aside from papers, hot laminators can also be used to laminate other materials. The lamination products used for the smooth operation of hot laminators are cheaper when compared to cold laminators.
When using a hot laminator to laminate your papers, you must be careful because colors, inks, and other materials on the paper can be damaged by heat. In case you don't want to encounter this problem, you can buy special plastic laminating materials designed to give added protection from heat damage. Hot laminators also use high temperatures as their main mechanism of operation. Hence, you must take caution to avoid any form of an accident when using it.
2. Cold Laminators
Cold laminators are another type of laminating machine that is majorly used for the lamination of heat-sensitive materials. These heat-sensitive materials include photos, old documents, delicate documents, or vinyl-based materials. The cold laminating machine works by exerting pressure to neatly secure the paper between the two laminating sheets. The mechanism of lamination with cold laminators does not involve heat. Cold laminators can laminate papers or other kinds of documents within a few minutes. It also requires lesser maintenance when compared to the hot laminator.
In terms of its features, a cold laminator is color-friendly, easy to operate, and does not affect the quality of ink on your document. With the cold laminator, you have the option to laminate one side of the paper. Hence, you can use it for decorative items and other delicate documents.
Laminate Your Document without Laminating Machine
Learning how to laminate a paper without the use of laminating machine is an advantage to you. If you are not privileged to have access to a laminating machine, you won't be stranded. Through the use of laminating materials that do not work with laminating machines, you will get your paper laminated easily. The materials used for this purpose are affordable and easily accessible.
Materials Used for Lamination without a Laminating Machine
There are durable materials that are used for laminating paper without the use of laminating machine. In this section, I will give detailed information about the materials.
Self-Sealing Laminating Pouches or Self-Adhesive Sheets
If you are willing to laminate your important document when there is no access to a laminating machine, the self-sealing laminating pouches or self-adhesive sheets are the best alternatives for you. These materials are available for purchase in various office supplies stores. You can purchase the one with a grid or without a grid. However, those with a grid are preferable because they will guide you on the best slot to position your paper before laminating it.
Clear Packing Tape
Clear packing tape is another alternative material that is suitable for laminating paper. However, there is a limit to the kind of material you can use to laminate. The clear packing tape is perfect for business cards, name tags, labels, or bookmarks.
Synthetic Paper
Synthetic papers are waterproof materials that can be used to laminate documents. It is perfect for printing out artworks or signages. Synthetic papers are durable and easy to handle. Once used for your document, you won't need to laminate it. Synthetic papers are compatible with laser printers and color copiers. You can purchase them in different sizes ranging from standard letter size to tabloid size.
How You Can Laminate Paper with Hot Laminator
The steps to laminate a paper with a hot laminator are simple and easy to follow. In this section, I will tell you the basic steps to laminate a paper with any brand of a hot laminator.
Switch on the hot laminator and allow it to warm up for few minutes. A built-in indicator will let you know when the laminator is ready for the laminating task.
Insert your paper between the two laminating pouches you have purchase.
In case your paper is smaller than the laminating pouch, you will need to place it in the middle so that you will do a decent job. Once the lamination task is completed, you can trim the edges to fit the document.
Now that you have placed the paper in the laminating pouch properly, you can insert the laminating pouch into the carrier.
Insert the laminating pouch from the sealed end.
Wait for the sealed end of the laminating pouch to enter the machine. Avoid forcing it into the machine. It will enter slowly so that it can bind properly to the paper.
Once the machine has laminated your paper, allow the pouch to cool down before removing it from the carrier.
You can trim the edges of the laminated paper with a pair of scissors in case the laminated paper is smaller than the pouch. Note that the border should be 2mm.
Laminate Your Paper with Self-Sealing Pouch
Put your paper face down at the transparent side of your laminating sheet. Ensure the paper is aligned in the pouch properly.
Close the pouch.
Open the pouch and check for the one-eight-inch strip that can be found on the crease.
Pull the strip off carefully. While pulling it, the adhesive will hold the paper in place.
Close the pouch again and check if all the conditions are in place.
Now, open the pouch and pull the adhesive backing by an inch. Do this across the width of your paper. Then start the peeling process.
Secure the top end of the laminating sheet and re-close the pouch. Use your hand to pull the adhesive backing until it is exposed. Ensure there is no development of bubbles when pulling it.
Use a suitable tool to flatten the sheet. You can also use your hand. Smoothen the sheet so that no bubbles develop on it.
Conclusion
Laminating your paper and other important materials is important in that it makes them last longer and withstand unfavorable conditions. Today, I have discussed the methods through which you can laminate paper without any hassle. Happy reading!