Nowadays, most people desire to attach Velcro to their favorite cloth. However, it is more preferable to attach it without sewing because it is straightforward to do. Velcro is a simple method through which you can quickly and securely fasten items together. Though most people use Velcro together with sewing when designing projects, it can also be attached without sewing. Velcro is also known as hook and loop fasteners. It consists of smaller fuzzy loops and tiny hooks on the other side.
Immediately the fuzzy loops and tiny hooks are attached, they bind such that the hooks catch and glue to the loops. The two items can be separated by pulling them apart. The Velcro fasteners are efficient in that they can fasten items about 8,000 times before the sticking efficiency fades. Velcro is manufactured to glue to different types of fabrics. The loop and hook fasteners can be obtained in white or black color to match up with any kind of fabric you are attaching it to. The importance of Velcro to its users necessitates the need to know the method through which you can attach your favorite fabric. With that said, today, I will be telling you how you can attach Velcro to your fabric without sewing.

What is Velcro?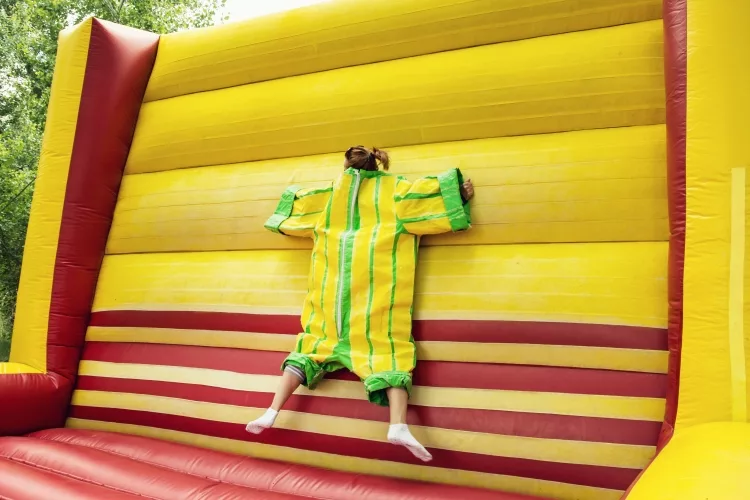 Velcro is an amazing closure technique that is found on different kinds of products. For instance, it can be used on bags, shoes, key chains, jackets, leashes, garage equipment, kitchen equipment, office equipment, and many more. The name Velcro is the actual name of the establishment that created the item called Velcro today. Hence, whatever you tie or untie with using this kind of phenomenon is called Velcro. Hook and loop attachments are called Velcro.
History of Velcro
Velcro was first discovered by George De Mestral in 1948. At that time, he was engaged in a walk and noticed that cockleburs attached to his coat. George De Mestral was astonished by what happened and studied the burs under a microscope. He decided to develop his accidental discovery for eight years and came up with an excellent design on cotton. However, the design faded faster on the cotton material. George De Mestral proceeded to work with a nylon material and discovered that it was better than that cotton material. The results from the nylon material encouraged him and also resulted in a major breakthrough in the world of fastening. As soon as manufacturers discovered the discovery of Mestral, they decided to use Velcro in place of traditional fasteners. Velcro was more preferable because it improved the value of fasteners and was cost-effective. Manufacturers discovered that the use of Velcro reduced their production cost thereby improving the affordability of the products by customers.
Today, Velcro is used to describe loop and hook fasteners. It is a one-brand version of the style of fasteners. You can use the hook and loop fasteners with nylon and polyester materials. The hooks made for polyesters are nylon in nature. This is because polyester is a waterproof material and provides excellent resistance to ultraviolet rays. Velcro fasteners are commonly used by cloth and shoe manufacturers and can replace zippers, buttons, snaps, and laces. You can also use it on difficult surfaces such as tiles, wood, metals, ceramic, and fiberglass. Manufacturers use Velcro fasteners to hang items on walls, secure medical bandages, and many more. You can also use Velcro materials on aircraft, spacecraft, and automobiles. Its usability on items is possible because it is lightweight and straightforward for attaching elements and holding movable parts in their respective position.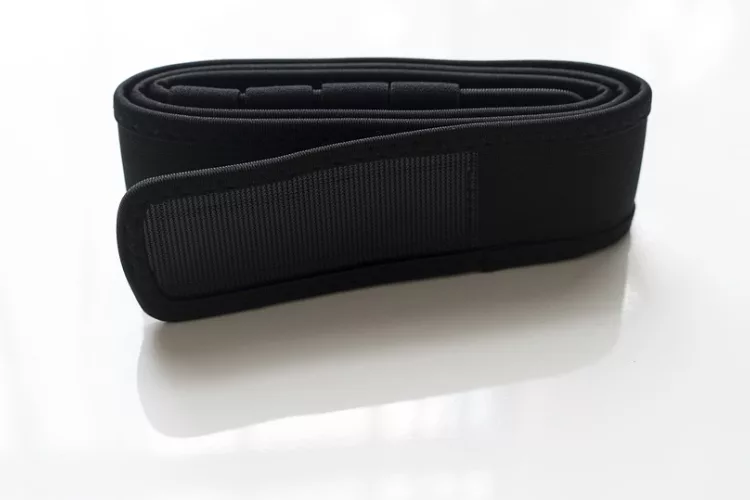 Importance of Velcro to Manufacturers and its Users
Now that you are familiar with basic information about Velcro, it is important to elucidate its usefulness to manufacturers of cloths, and other useful items. Before I explain how you can attach Velcro to your fabrics without sewing, you need to know how people use it. Velcro has become popular because of its wide applicability and easy usability. Hook and loop fastening is found in shoes and children's clothing because it is you can use it easily when compared to buttons and zippers. Velcro is also used for adaptive clothing used by people with disabilities. You can also attach it to dress used by senior citizens that have mobility issues in their old age. With Velcro on their cloth, old-aged people can wear cloth without any hassle.
Hook and loop fasteners are used to hold the human heart together when performing artificial heart surgery. You can use it to attach your flashlight to the walls in nuclear power plants and army tanks. Velcro works effectively in holding speaker covers, floor mats in cars, and upholstery in homes. It is found in notebooks, disposable diapers, briefcases, pockets, and backpacks. Velcro is applicable in orthopedic braces and important sports items like flag rugby and football. Hook and loop fasteners are popular among people that specialize in crafting. They are used to fasten shirts, dresses, and other pieces of fashion materials. Also, Velcro is used for making homemade messenger bags. You can also use it as a fastener in a closing component. Considering all its importance, there is no limit to the usefulness of Velcro.
How You Can Attach Velcro to Your Fabric without Sewing
Are you interested in attaching Velcro to your fabric without sewing, there are three methods through which you can get it done. You can attach Velcro to items by welding to fabric, glue to fabric, and sew to the fabric. The most important thing is for you to identify the best method that works perfectly for you. In this session, I will tell you the methods through which you can attach hook and loop fasteners to your fabric without sewing.
The Use of Adhesives
As a user of Velcro, you can attach it to your fabric with adhesives. Nowadays, different kinds of adhesives are available for users. In this case, multipurpose or heavy-duty glue is perfect for attaching Velcro to fabrics. Also, you can use adhesives that are manufactured specifically for Velcro. The use of adhesives on items is not difficult. All you need to do is to follow the simple procedure. You also need to pay close attention to warnings that areprinted on labelsattached to fabric and products. Some adhesives differ in their reaction to sunlight, temperature, washing, and many other treatments. Note that Velcro can form curl at the edges if it is not properly attached to fabrics and other items.
Fabric-based type

A fabric-based tape is an excellent option for attaching Velcro to the fabric. The method is suitable for people that desire to attach hook and loop fasteners on their favorite cloth, DIY costumes, and many more. The adhesive-based method is widely known for its easy peel and stick procedure that bonds to fabrics permanently. You don't need to glue, iron, or sew Velcro in the Fabric-based tape. The Velcro attached can be safely washed using a washing machine. The method is useful for people that attach patches and fabrics. It is also used for the collar, sleeves, hems, and lots more. With the Fabric-based tape, you don't need to acquire crafting experience.
To attach Velcro to fabric using Fabric-based tape, you need to wash the fabric and dry it. Next, cut the tape to your desired size. Note that the amount of Velcro used determines how strong it will fasten to the fabric. Now, peel the inner off and attach it to the fabric. Normally, Fabric-based tape will require about 24 hours before it is fully set. Hence, you need to wait for a day before using the fabric.
Gluing
Another option you can use to attach Velcro to materials without sewing is gluing. Once you select the suitable glue and fabric you want to use, prepare a clean flat surface area where you will perform the attachment. If you are using liquid or hot glue, you need to leave some space on both sides of the Velcro. Then turn over the Velcro material and introduce the glue by starting from the middle. The liquid glue should be applied with caution because it spread across Velcro. Hence, you can apply it to the edges of the hook and loop fastener. This will prevent it from spreading beyond the area it ought to be. You can also add stitches if they need further reinforcement. If you want to use a hot glue gun to attach Velcro to the fabric, ensure the fabric is well-prepared before you start. Immediately you discover the glue is hot, use it to attach the Velcro to the fabric. Also, make rows for the glue and add a good amount based on your desire. You can apply Velcro on fabric using light pressure.
Summary of Methods to Attach Velcro to Fabric without Sewing
The table below summarizes the steps involved in attaching Velcro to fabric without sewing.
Methods of Attaching Velcro
Steps Involved
Fabric-based tape

Wash and dry the fabric.
Cut the tape to your desire size.
Peel the inner off and attach it to the fabric.
Wait for about a day before using the fabric.

Gluing

Wash and dry the fabric.
Apply the glue to the edges and other parts of the Velcro.
Conclusion
Velcro is a utility material that is available on different kinds of materials. Today, I have discussed the best method through which you can attach it to fabric without sewing. Happy reading!