Taking pictures is a regular day-to-day activity amongst humans. People (especially women) love to take pictures of their day-to-day experiences. It could be while they're out on a date, going for a fashion shoot, during sightseeing, hunting in the woods, or mostly at events such as birthday parties and wedding ceremonies. The list is endless, which means people can take pictures anywhere and at any time they feel like it. That said, taking a passport photograph is different from taking regular pictures because the process requires meeting certain standards.

Taking passport photographs and printing them out on 4x6 paper can be a difficult process. However, this process shouldn't be a big deal if you follow the steps that will be discussed in this guide. If you go online to search the world wide web, you will find numerous web software and applications that can be used to print out standard passport-size photos. In this guide, we will introduce you to "how to print passport photos on 4x6 paper". So, continue reading.
About Passport Photographs
The process of generating a passport photo is different from the process of generating a regular photo. It is a tedious and expensive process because it requires you to visit a studio to get it done, unlike a regular photo that you can simply snap and save with your phone camera.
Passport photographs are mostly used for official purpose, which means their size and quality needs to meet certain standards for it to be acceptable. This makes their price more expensive than a regular photograph, and the process of generating it needs a level of expertise.
Standard Requirements for Passport Photo Templates
Here are the standards required for a passport photo to be acceptable for official use;
A passport photo has to be color printed and sized 2x2 inches
A passport photo must reveal a person's face
A passport photo must be recent (taken within the last 6-months)
A passport photo must show a centered head facing the camera
The background of a passport photo must be plain
The picture resolution of a passport must not be less than 300dpi
The eyeballs must be visible and the facial expression should be neutral
Facial cover, jewelry, and headwear is not allowed except in special cases
How to Take a Passport Photograph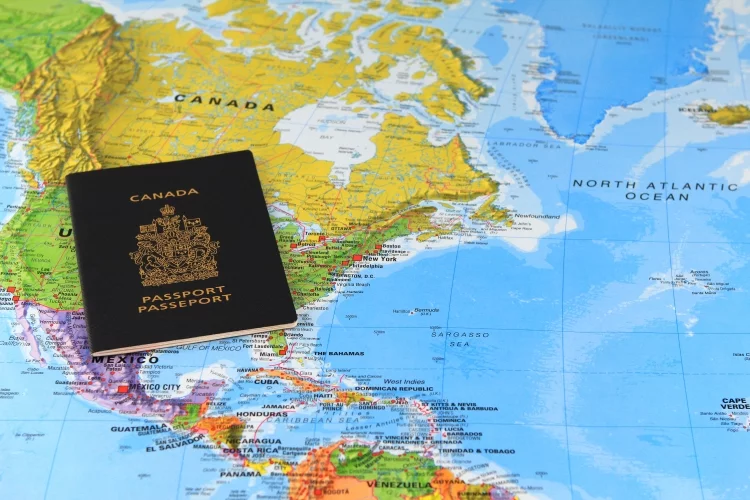 Follow these simple steps to take a passport photo;
STEP 1: Prepare a white background such as a white door or white wall
STEP 2: Make sure the room or space is covered under good lighting
STEP 3: Carefully set up the digital camera or mobile camera you want to use
STEP 4: Ask someone to help you take the shot or use a camera timer
STEP 5: Maintain a pose in front of the camera for few seconds until the camera clicks
You can carry out this process repeatedly until you get your desired shot.
How to Print Passport Photographs on a 4x6 Paper
Now that you have been introduced to the standard requirements for passport ID photos, you can make use of different software to print passport photos on 4x6 paper by yourself.
Here are two excellent pieces of software you can use to print passport photos on 4x6 paper;
1. Passport Photo Maker (Free Service)
2. Passport Photo Tool (Paid Service)
1. Passport Photo Maker - Link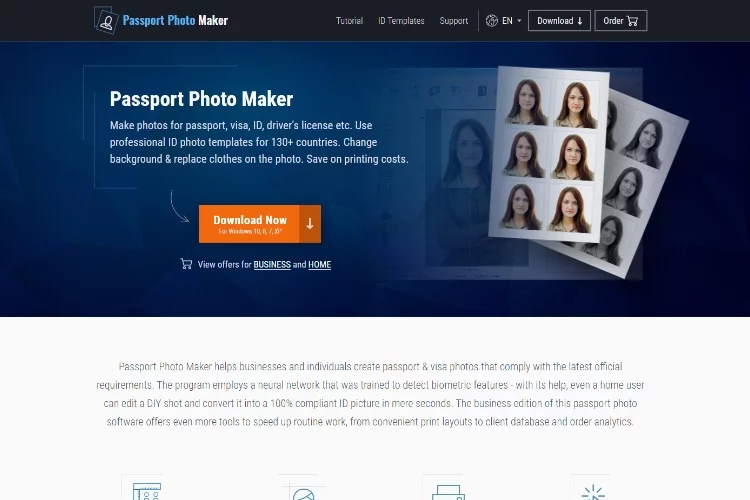 Passport Photo Maker is a multifunctional photo editing software that is designed to help people create and print professional passport photos that comply with official standards.
This software is equipped with photo editing tools that can help;
Create a perfect color background for your passport photos.
Edit photo brightness, saturation level, white balance, and contrast.
Crop photos automatically to suit paper-saving print layouts.
Replace the outfit in the photo to comply with the formal dress code.
Print passport photos that can be used for National ID, Passport, Driver's License.
This software also provides photo templates that can be used in over 130 countries. Sharing is also made easy, which means you can connect to a printer, and print a passport photo in your desired size. It also helps people save printing costs in the best possible ways.
How to Use Passport Photo Maker to Print Passport Photos on a 4x6 Paper:
STEP 1: Download "Passport Photo Maker" software on your device
STEP 2: Install the software and run it when you're ready to use it
STEP 3: On the display page, click the "ID Type" tab then select country and passport size
STEP 4: Choose your desired photo from your gallery and upload it into the template
STEP 5: The template will detect your face and crop it out automatically
STEP 6: You can edit the cropped image by adjusting the yellow and red markers
STEP 7: Go ahead to click the "Edit" tab and edit the photo background-color
STEP 8: Make use of the drag and drop feature to edit your cloth to make them formal
STEP 9: Click the "Print" tab and select the 4x6 paper format, then click PRINT
That's all you need to know about printing passport photographs on 4x6 paper. Different paper formats can be used e.g., letter format, A4 paper format, and executive paper format. You can also create your print layouts or make use of ready-to-use layouts for your passport photos. To enjoy more features, you should download the business edition.
YouTube Tutorial Video Links
2. Passport Photo Online - Link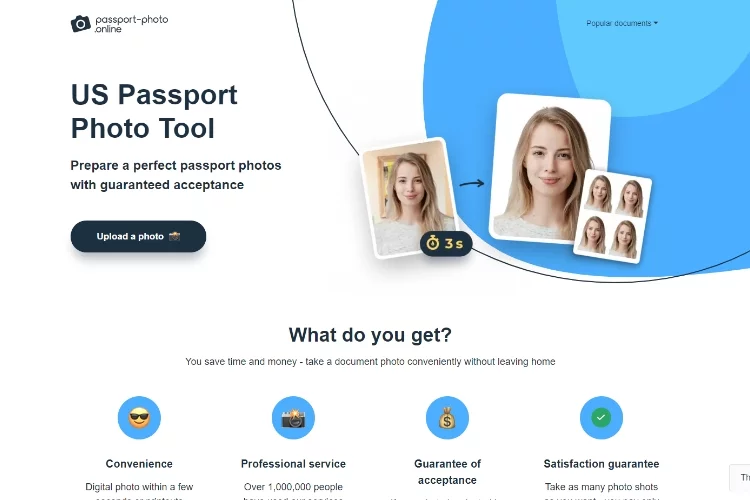 This passport photo tool is an online software used to prepare passport photos with guaranteed official acceptance. This amazing software can be used to prepare passport photos for official documents within the comfort of your home. It is stress-free and saves money.
This software is equipped with excellent features and offers benefits such as;
Print out digital passport photos on a paper size of your choice within few seconds
It provides a reliable professional service for millions of users
Print out passports in the required size, resolution, background color, etc.
The quality of the passport photo printout will be acceptable anywhere
This web-based software is specially designed for US standard use and it is a paid service.
How to Use Passport Photo Online to Print Passport Photos on a 4x6 Paper:
STEP 1: Visit the "Passport Photo Online" web page
STEP 2: Take a passport photo with your camera
STEP 3: Click the "Upload a Photo" option on the web page to upload your photo
STEP 4: The photo lab will automatically prepare a ready-to-print 4x6 paper template
STEP 5: Connect to a printing booth and PRINT out the 4x6 photo template
The advantage of this paid online software is that it automatically edits your photo to meet the required standard. It uses AI technology to detect your face, crop it, and edit the background to meet the US standard. The 4x6 print size will help you save money as compared to a standard size photograph. You can also decide to choose the premium mailing service of the platform.
Other Free Passport Photo Software You Can Use;
Photoshop: Prepare a 4x6 canvas, import your photo, and PRINT at 100%.
MS Paint: Add your photo, resize, choose ID type, edit background, and PRINT.
YouTube Tutorial Video Links
The Benefits of Learning How to Print Passport Photos
If you print a passport photo by yourself, it will help you save time and money.
You can create and design your passport photos based on your preference.
You can adjust and print your passport photos in different sizes.
You can edit and print your passport in high resolution.
Conclusion
The need for a passport photograph can come so sudden, which means to get it at that urgent period, you will have to pay extra bucks. However, if you understand how to do it yourself, you won't have to sweat over cuffing out extra money to get it generated. The stress of going to a photo studio and waiting in line for a long can be taken out if you learn how to do it yourself.
It is important to learn how to take passport photographs with your camera, before learning how to print them out. You must make sure your entire face is visible for everyone to see, and ensure you adjust your facial expression to match what should be on a passport photo.
Then, getting yourself familiar with the various software that can help you print passport photographs in the size of your preference will save you some money. It will also save you the stress of stepping out of your comfort zones such as your home or your office to get it done.
When you understand how to use passport photo editing software, generating your passport photographs on 4x6 paper yourself will be an easy process. This offers a lot more benefit than paying someone to do it for you. The benefit of printing your passport photo on 4x6 paper lies in printing several copies for the price of one. This helps to save time and money.
We believe this guide has been very useful for you, and if you need more help, you should visit the YouTube videos links provided under each section. Kindly share the article too.