Is there any design, letter, image, or pattern you're obsessed with?
Do you want to transfer that on your wall, window, frame, glass, or any place, to bring that extra oomph? Decal is your best answer for that.
Decals are just as easy to use as any other sticker. It is a specific paper with a design of your choice. You can stick it to any solid area.
Do you want to find out how those letters on that metal glass or that beautiful wall design got there?
This article will help you find How to make Decals on your own with an inkjet printer.
Although, the process is a bit technical and may require attention to the details. However, it is like an art that is not widespread awaiting for you to learn. Making one with an inkjet printer is the most used method of all and all by yourself.
If you're looking to learn for a small project or a start-up you've landed on the right article, to begin with. Continue reading and this article will answer all your questions
Before you begin, make sure you have all the necessary things to start your project. If not, read our list, and off you go to the craft store. Continue reading if you're all pumped up for your first ever Decal project!
Must-haves to Make Decals With Inkjet Printer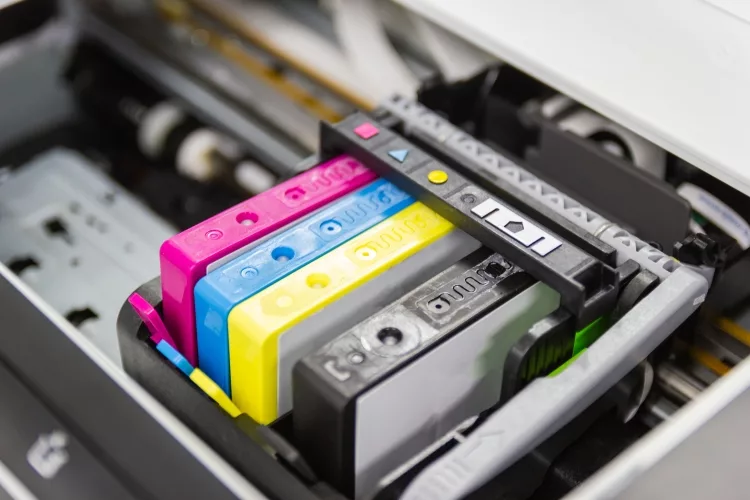 If you want to get that decal right, here are the eight items that you will need. Make sure they are within your reach before you start your actual process. LET'S GET BUSY
Inkjet printer: We can not begin without a printer, pretty obviously. The printer is the most basic equipment for the process. You should have a kind that supports a printout for the water slide decal and give you high-quality printouts. Don't forget to keep in mind your budget.
Computer/ Pen Tablet: Use your computer to download the image or pattern. You can use your pen tablet to design your patterns. A pen tablet makes it super convenient.
Acrylic spray: You need to seal the deal with an acrylic sealant. You can buy your Acrylic spray from any local store.
Craft knife: To cut the design craft tool is a must-have to make those neat and clean cuts.
Digital design file: Your desired design needs to be in a file.
Water Slide Decal Paper: This is a must-have transfer paper that you can buy from your local craft stores. These are the papers used to transfer the design to any other solid surface.
Water in a cup: Keep reading to find out where water comes along
Tissue papers: To wipe off that excess water.
Seven Simple Steps to Make Your DECAL
Gather the above-mentioned items to decrease the inconvenience and save time. It is not about the paper. It is about the precision and caution with which you follow the steps.
Once you learn how to make your decal then there is no turning back.
So, keep reading and follow the directions.
Step one CONNECTING THE DEVICES: Make sure your inkjet printer and computer are connected and turned on. Download the decal design, scan, or you can even design and draw on your own. A high-quality image will give the best results. Make sure that these devices are compatible with each other.
Step two Setting the Printer: Before taking the print out makes sure that the waterslide transfer paper is in the printer. The transfer paper should be facing the inkjet head. Settings should be according to the transfer paper's manufacturer.
Step three Printing: Now print the selected pattern onto the transfer paper and allow it to dry for 20 minutes. It is required to let it dry before continuing any of the following processes.
Step four Coating: The transfer paper is to be coated twice with the acrylic spray. Select the sealant spray mentioned by the manufacturers. Make sure the coats are dry before applying the new coat of spray. If required to spray more according to the manufacturers of the transfer paper. First, let it dry and coat another layer. DO NOT miss out on this step.
Step five Cutting: Use your craft cutters for this part. Keep the printout flat on the old book or table. Cut the decal, leaving the borders for about 1/4th of an inch. Cutting the outer corners is unnecessary if the decal is white.
Step six Keeping in water: Take two inches of water in a bowl and dip the decal into the bowl submerge it in as per the instructions by the manufacturers. Check if the backing and decal slide off each other. If yes, then it is time to take it out of the water.
Step 7 Application: Remove a few inches of backing and place it on the surface required while slowly peeling off the back from the decal. Use the paper towels to remove any excess water and let it dry.
CONGRATULATIONS! You have just made your decal with an inkjet printer. Pat yourself on the back and just don't forget to read the following tips.
10 Tips to Get That Decal Right

Here are the 10 tips that you have to read just to get that decal right where you want it! Keep Reading

FEW TIPS TO KEEP IN MIND :
Check that the coated part faces upward on the printer while loading the waterslide transfer paper.
Make sure all layers dry up before applying the new one with the acrylic sealant.
The decals need to be printed on empty ink cartridges so that one ink may not ruin the other colors on the print.
Printer output depends on the quality of the printer and the paper.
The digital design file and inkjet printer should be compatible.
Let the printout dry for 24 hours in case the sealants make the colors bleed.
Glossy paper settings need to be opted for before printing for better image quality.
The sealant is a necessary game-changer for the durability of the ink.
It is necessary to cut out decals beforehand to avoid an ineffective transfer.
Better cutting tools will result in better cutouts hence enhancing the image.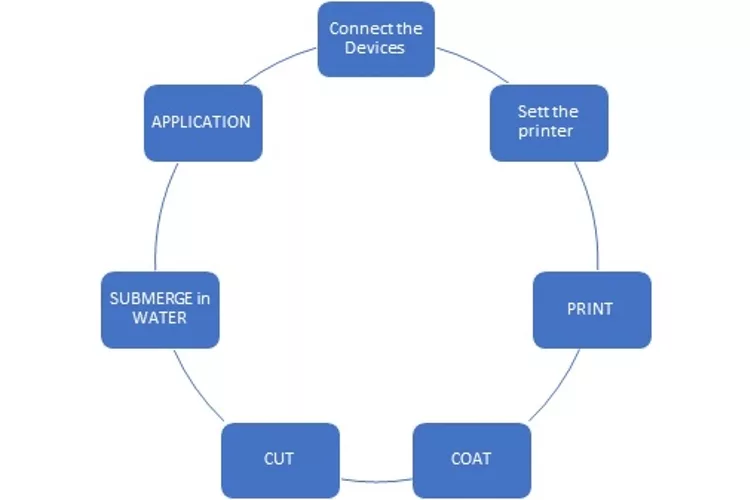 Here are 5 ideas to make your DIY decal for
To give labels on your kitchen staples a chic look

Make your customised T shirt, they can be great gifts aswell

You can design your own car and add that firey look

If you're artsy make your own décor for any room


A customised tote bag is a must have!
Decals on Vehicles are Multipurpose
Decal on vehicals serve as promotional activities

A vehical can be customised by our liking and can promote your business

As the car travels it advertises its brand anywhere it goes

All types of people can look at the branded cars and the audience reach increases

Acts as a old school social media

Vehical decals are economic an serve as a good investment

They are long lastingthen any other medium. Does not require any other timely updates
Difference between a Decal and a Sticker

Smaller in size and usually appllied to laptop notebook.

Decals come in all sizes and can be applied on larger material like walls windows

Commercially Decals are ordered in smaller quatities while stickers in larger quantities due to size

Decals last longer as compared to stickers

Caution Making Decals With Inkjet Printer

Decal is unsafe to apply on dishes since it may not be food-safe due to the use of ink
Making a decal is a fun way to bring out the creativity in you. With the easy application of the transfer paper, you can apply it anywhere. The process requires practice and becomes easy after a few tries. So hang in there if it doesn't work out the first time.
Hoping this article will help you create your magic. Those decal enthusiasts who want to take it further ahead can start their own home business and let the world have the benefit of the decal. The DECAL craze continues today. You can also learn other ways of printing and with a little investment, you're off to start your very own home business.