Are you looking for the best methods to create sublimation designs? If so, you have come to the right place! In this blog post, we will be discussing some of the best methods to create beautiful sublimation designs. So, whether you are a beginner or experienced artist, read on for some helpful tips!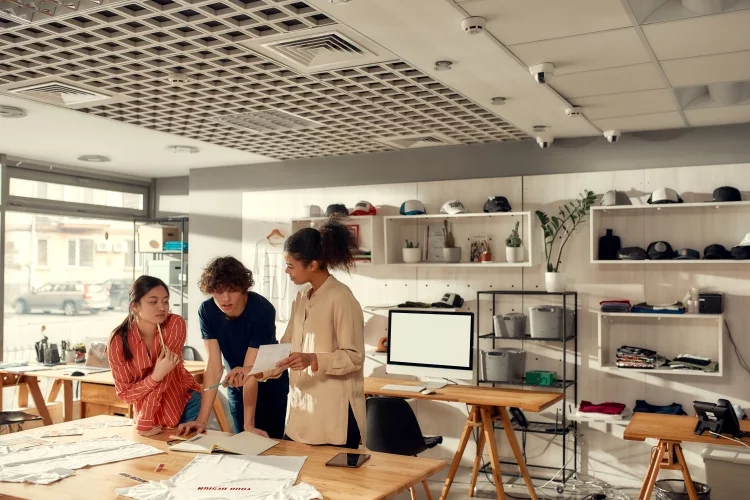 Why a Need to Create Sublimation Designs ?
There are plenty of reasons to create sublimation designs. Some of the top reasons include:

1. Increased flexibility and creativity
With sublimation, you have a lot more flexibility when it comes to design. You can create intricate designs that wouldn't be possible with other methods. This increased flexibility also allows for more creativity, which can lead to unique and eye-catching designs.

2. More opportunities for personalization
Sublimation allows for a high level of personalization, which is perfect for businesses and consumers alike. For businesses, this means that they can offer custom products that their customers will love. And for consumers, it means that they can get products that are perfectly tailored to their individual style and preferences.

3. Increased profitability
With sublimation, you can create products that are more profitable than those created with other methods. This is because the cost of sublimation printing is relatively low, and because there is a high demand for customized products.

There are plenty of reasons to create sublimation designs, and these are just a few of the top reasons. When it comes to flexibility, creativity, personalization, and profitability, sublimation reigns supreme!

How to Create Sublimation Designs ?
Making your own sublimation designs is a fun and creative way to show your personality! Here are a few tips on how to get started:
1. Choose the right software.
There are a number of software programs that can be used for creating sublimation designs, such as Adobe Photoshop, Illustrator, or Inkscape. Choose the one that you are most comfortable using.

2. Experiment with different design elements.
There are no set rules when it comes to creating sublimation designs - just have fun and experiment with different shapes, colors, and textures.

3. Use high-quality images.
When printing your designs, you will want to use high-quality images for the best results. This means using images that are at least 300 dpi resolution.

4. Test your design on a sample piece of fabric.
It's always a good idea to test your design on a small piece of fabric before printing it on a larger one. This will help you to make sure that the colors look accurate and that the design is positioned correctly.

5. Use the right type of fabric.
Not all fabrics are suitable for sublimation printing - you will need to use a fabric that is 100% polyester. Cotton, linen, and other natural fibers will not work correctly with this process.

6. Be patient!
Creating perfect sublimation designs can take some practice, so don't be discouraged.

The Different Ways to Create Sublimation Designs
There are a few different ways to create sublimation designs. The most popular way is to use a computer and software to create the designs. You can also use a lightbox to trace images, or create designs by hand.
Using a computer and software is the most popular way to create sublimation designs because it is easy and you have a lot of control over the final product. There are a number of software programs that are specifically designed for sublimation, such as CorelDRAW and Adobe Photoshop. If you are familiar with these programs, you can create any type of design you want.

If you don't feel comfortable using a computer to create your designs, you can use a lightbox. A lightbox is a box that has a light inside it, and it is used to trace images. This is a great option if you want to create designs by hand. All you need to do is find an image you like, print it out, and then trace it onto the fabric using the lightbox.

You can also create sublimation designs by hand, but this takes a lot of practice and skill. If you want to try this method, start by drawing simple designs and then work your way up to more complex designs. It's important to remember that the final product will look different than the design on your computer screen, so be prepared for some trial and error.

Expert Tips to Create Your Own Sublimation Design
Creating your own sublimation design can be a lot of fun, but it can also be a challenge. Here are a few tips to help you get started:

Choose a design that is simple and easy to create.
Use bold colors and simple shapes.
Keep your design relatively small.
Experiment with different techniques and styles.
Have fun and be creative!
Conclusions for Best Methods Creating Sublimation Designs
So there you have it - our top tips for creating beautiful sublimation designs. By following these simple guidelines, you too can create stunning prints that will amaze and impress your customers. Have fun experimenting with different color combinations and patterns, and most importantly, enjoy the process! Do you have any tried and tested methods for creating great sublimation designs? We'd love to hear about them in the comments section below.