Printing documents is one important part of running a business. Almost every transaction a business carries out has to be documented. Both for auditing and the purpose of tracking the finances of the business.
Having a dependable printer is therefore essential. Whether it is a printer for a small business or just a printer for your home office, you are in the right place.
Over time, printers have developed from just being able to perform one function. Now, most of the best printers for small businesses can handle faxing, scanning, and even duplication of documents through photocopying. Multi-functional printers not only help you save space and money, but they also help save time! You don't need to start waiting for someone to finish using the office scanner before scanning important documents. Overall, it improves office productivity.
Editors' Picks for Top Printers for Small Business in 2022
The right printer for your business must be able to keep up with every office demand that rises. it should also be cost-efficient. You don't want a printer that guarantees high-quality work but also costs too much money to run either. From the cost of replacing toner or ink cartridges to the electricity bill it generates, every expense has to be just right.
With this guide, you can have better insight into the perfect pick for your business or office!
Top 10 Best Printer for Small Business Reviews 2022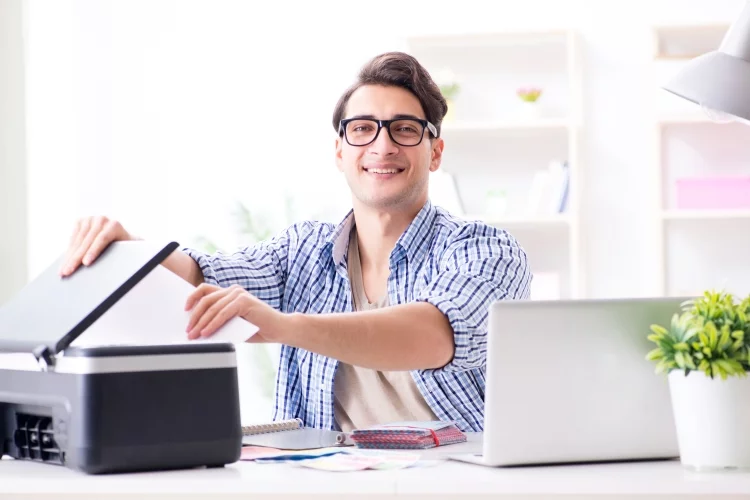 1. Canon Pixma TR7020 - Link
For the best all-around, versatile printer for small businesses, the Canon Pixma TR7020 printer is your best pick.
It is reliable and comes at an affordable price. It is user-friendly and supports the Wi-Fi Direct connectivity option. With this, you can perform cloud printing with the printer. The printer also supports AirPrint via the official Canon app.
One notable feature also worth mentioning is the array of templates you can download and edit by using the app. The printer has a 36-sheet auto document feeder as well as two paper trays. The paper trays are adjustable and can both hold 100 sheets each.
The Canon TR7020 printer can print both colored and black-and-white documents. It does have varying printing speeds depending on the type of document it is printing.

2. Kyocera Ecosys P3155dn - Link
With a printing speed of 55 ppm, it is pretty safe to say the Kyocera Ecosys P3155dn is fast. This is no doubt one of its strongest attributes.
Another thing that quickly comes to mind with the Kyocera Ecosys P3155dn is that it costs relatively small money to maintain. And while it does not come with Wi-Fi connectivity options, there is still much to love about this efficient, economical, laser printer.
For one, the build and design of the printer make it feel smart. Although this also means it has a small touch control display which can make it a little bit hard to access its other features. Regardless, it does churn out high-quality prints! It has a paper tray capable of holding 500 sheets and is primarily an A4 paper mono printer.
If you run a small or medium business with high printing demands, you can't go wrong with this machine.

3. Xerox VersaLink C400DN - Link
Here are the important things you need to know about this color printer:
- It is not a mono printer. It comes with an adjustable paper tray that lets you print on different paper types and sizes provided it is not bigger than the A4 paper.
- It can turn out both black and white prints as well as high-quality multi-colored prints.
- It has an impressive touchscreen interface that would almost makes you feel like you are using a smartphone. The touchscreen display even lets you download apps that help improve the functionality of the printer!
- It comes with Wi-Fi connectivity options for cloud printing alongside the traditional USB port options.
- It does have a bulky design so you might want to create enough room for it.
That said. The VersaLink C400 by Xerox is not your average small business laser printer as the starting price would have you believe. It does have a relatively high cost of maintenance, but it is worth it.

4. HP LaserJet Pro MFP M227fdw - Link
Truth be told, you can never go wrong with HP printers. Whether you are buying one for a small business or a large business, HP does make mean printers.
This laserjet pro-MFP M227fdw is from a line of highly efficient printing machines. It comes with a decent 250 sheets priority paper tray. It is a multi-functional printer in that it can print, scan, fax and act as a copier.
It supports two-sided printing and has a notably fast printing speed compared to other printers in its price group.
The laserjet pro-MFP M227fdw also supports a wide connection option. It comes with support for Wi-Fi and Wi-Fi Direct connectivity. It has a USB 2.0 port as well as an NFC connectivity option.
It is cheap to run. It also comes with a decently sized LCD touchscreen so you can operate it. The only downside that comes to mind is the size and unusual design of the printer. You will have to create and dedicate a permanent space for it.

5. Canon imageCLASS MF267dw - Link
Do you want a small business printer that supports Amazon Alexa? The Canon imageCLASS MF267dw is for you. It is even compatible with Apple AirPrint giving you dynamic options when it comes to printing.
Not surprisingly, it comes with USB, Ethernet, and Wi-Fi, and WiFi Direct connectivity options. It is capable of churning out double-sided printing at a decent 30pp. The Canon imageCLASS MF267dw does not support color printing and only has a 250 sheet feeder tray.
To make up for its downsides, the printer can perform other essential office functions other than printing. This includes faxing, scanning, and copier capabilities.

6. Brother HL-L5100DN - Link
If you are in the market for a fast and economic printing machine, you are in luck! Boasting an impressive printing speed of 40 paper per minute, this mono laser printer is a printing beast. It can handle all your high printing demands without any issues.
Two downsides to mention right off the bat with this machine is its lack of wifi connectivity and its annoyingly tiny LCD. It does support Ethernet Network and does double-sided printing smoothly.
Those two aside, it is a compact printer that would serve your small or medium-sized business well!

7. Kyocera ECOSYS P5021cdw - Link
Although not one of the fastest printers on this list, there is a lot to the Kyocera Ecosys P5021cdw that meets the eye. With a slow speed of 21 ppm, the Ecosys P5201cdw lets you do colored printing in your office.
It is a reliable printer and it comes with a rugged design that makes it suitable for long-term use. It is capable of also turning out high-quality black and white prints. It does come with Ethernet and Wi-Fi connectivity options. This makes it a good machine to have in case you are in a workgroup where a lot of file exchange, collation, and printing are required.
Even though the machine uses two tonner cartridges, for monochrome and colored printing, it still doesn't cost too much to operate or maintain. This is all thanks to its high-yield printing lasers.
One last thing you should know about the Kyocera Ecosys P5201cdw is that it also comes with Flash or thumb drive support. It has a dedicated port where you can simply print directly from a storage drive.
A big drawback though is the lack of a detailed control display. You have to work with a small LED display with only a few buttons to find your way around.

8. Epson Pro WorkForce WF-3820 - Link
Well, contrary to popular opinions, inkjet printers are not all that bad. Yes, there are simply better laser printer alternatives, but this Epson Pro Workforce WF-3820 checks the right boxes.
For instance, it does not use the expensive ink cartridges inkjet printers are known for. Instead, it uses a large Epson ink tank that is not expensive to refill. Since it uses ink, it does both monochrome and color borderless printing.
The printer can Scan and fax and comes with a 500-sheet adjustable paper tray. There are multiple ways you can connect the printer to the document you intend to print. They include Wi-Fi, AirPrint, and Ethernet. To make operating the printer easy, it has a 4.3-inch built-in touchscreen.

9. HP Laserjet Pro M454dw color printer - Link
The HP Laserjet Pro M454dw color printer does not have a large touchscreen. However, it is a secure and efficient color printer with a high printing speed (33ppm). It also still manages to support wireless printing despite the lack of a large touch screen.
This printer is one of HP's dedicated printers for shared businesses. Suffice to says it can print out a high amount of color and monochrome documents without any issues. It has a 550 paper tray as well as an additional 100 paper sheet tray. If you are in the market for an energy-efficient machine that can print high-quality documents with or without network connections, this is your best bet.

10. Thermal Printer HPRT MT800Q - Link
Hands down the best all-around best printer for small businesses, the Thermal Printer HPRT MT800Q is a reliable all-in-one printer.
It comes with Wi-FI Direct options that let you do cloud printing. You can also improve the printer's functionality by connecting it to your smartphone (Android or iOS). It supports Bluetooth connections so you can print directly from your iPhone, Android, or Linux device. It also has a large built-in lithium battery that ensures you can print anywhere and at any time without electricity. The printer only supports monochrome printing.
Buying Guide for the Best Printer for Small Business
If you're looking for the best printer for your small business, there are a few things you need to keep in mind. Here is a guide to help you make the best decision for your needs.

1. What types of printing do you need to do?
If you need a printer for basic documents, a standard inkjet printer will likely do the trick. If you need to do more specialized printing, like printing photos or brochures, you may want to invest in a more expensive printer that has specialty features like a scanner or duplexer.

2. How often do you need to print?
If you only need to print occasionally, an inexpensive inkjet printer should work fine. However, if you need to print a lot, you may want to invest in a laser printer, which can produce more prints per cartridge.

3. What is your budget?
Printers come in a wide range of prices, from a few hundred dollars to well over $1,000. Decide how much you're willing to spend and shop accordingly. Keep in mind that the more expensive printers usually have more features and higher quality printing.

4. What are the size constraints?
Some printers are small enough to fit on a desk, while others are larger and require their own space. Consider how much room you have for a printer before making your purchase.

Some printers come with extra features like scanners or Wi-Fi connectivity. If you need these features, make sure the printer you select has them. Otherwise, you may end up paying for features you don't need.

When considering all of these factors, you should be able to find the perfect printer for your small business.

Types of Printers for Small Business
There are a few different types of printers that are ideal for small businesses. The most common type is the inkjet printer, which is affordable and prints high-quality documents. Laser printers are another popular option, as they are durable and can handle large printing jobs quickly. Some businesses also choose to use color laser printers, which print in vibrant colors and can be used for marketing materials or presentations. Whichever type of printer you decide to use, make sure to shop around for the best prices and warranties.

Benefits of Using a Printer in a Small Business
There are many benefits of using a printer for your small business, including:

1. Increased productivity
Having a printer in your office can help you to get your work done faster, as you can print documents instead of having to handwrite everything.

2. Increased efficiency
Having a printer in your office also means that you don't have to waste time driving to the local copy shop every time you need something printed.

3. Cost savings
Printers can be expensive to buy outright, but they often pay for themselves over time through the cost savings they provide. For example, if you regularly need to print large quantities of documents, using a printer rather than outsourcing the job to a copy shop can save you money.

4. Increased flexibility
Printers give you the flexibility to print whatever you need, whenever you need it. This can be especially helpful if you need to quickly print out a document or presentation last-minute.

5. Convenience
Having a printer in your office means that you don't have to go out and buy ink or paper every time you need it - you can just use the printer in your office instead. This can save you both time and money in the long run.

In conclusion, there are many benefits of using a printer for your small business. If you're looking for a way to improve your productivity and efficiency, a printer could be the solution you're looking for.

Small Business Printer Maintenance and Troubleshooting
Small businesses that rely on printers to keep their operations running smoothly will benefit from knowing how to maintain and troubleshoot them. By taking preventative measures and being prepared for common issues, you can keep your printer running smoothly and reduce the risk of downtime.

One of the best ways to maintain your printer is to clean it regularly. Dust and debris can build up over time and cause printing problems. Be sure to dust off the exterior of the printer and use a vacuum cleaner or compressed air to clean out any inside dust or debris. You should also check the printer's ink levels and replace the ink cartridges as necessary.

If you are experiencing printing problems, there are a few things you can do to troubleshoot them. First, try restarting the printer. If that doesn't work, check to see if there is any paper jam. If there is, clear it and try printing again. You can also try cleaning the printer's print head. To do this, disconnect the printer from the power source and remove the ink cartridges. Use a cloth or paper towel to clean the print head nozzles, being careful not to damage them. Replace the ink cartridges and reconnect the printer to the power source. Try printing again.

If you are still experiencing printing problems, your best bet is to contact the printer manufacturer's customer service department for help. They will be able to assist you with diagnosing and solving the problem.

By following these tips, you can keep your small business printer running smoothly and reduce the risk of downtime.

Expert Tips for Reducing Printing Costs for Small Business
Reducing printing costs is important for any business, but it can be especially challenging for small businesses. Fortunately, there are a number of ways to reduce printing costs without compromising on quality or efficiency. Here are a few expert tips:

Invest in a quality printer. A good printer will produce high-quality prints at a lower cost per page than a cheaper model.
Choose the right paper type. Some papers are more expensive than others, but they may also be more durable and require less ink to print.
Cut down on unnecessary printing. Try to only print what is necessary, and use double-sided printing whenever possible.
Optimize your printer settings. Make sure your printer is set to the most efficient print settings for the type of document you are printing.
Compare prices. Shop around for the best deal on printer ink and paper cartridges.
Use a scanning service. If you don't need a hard copy of a document, consider scanning it and sending it as an email attachment or uploading it to a cloud storage service.
Recycle your old printer cartridges. Many retailers and manufacturers accept used printer cartridges for recycling, so be sure to check before throwing them away.
Reducing printing costs can be a challenge, but following these tips will help you get the most out of your printer while keeping your expenses low.
Buy on Etsy, Walmart, eBay (subject to availability)
Lexmark MC3326i Colour Multifunction Laser Printer with Print, Copy, Scan and Wireless - Walmart, Etsy, eBay
Kyocera 1102TR2US0 ECOSYS Model P3155dn B/W Laser Printer, 57 Pages per Minute B/W, 600 x - Walmart, Etsy, Ebay
Xerox VersaLink C400/DN Color Printer, Amazon Dash Replenishment Ready - Walmart, Etsy, Ebay
Xerox VersaLink C400/DN Color Printer with Amazon Dash Replenishment-Service - Walmart, Etsy, Ebay
HP PageWide Pro 477dw Color Multifunction Business Printer with Wireless & Duplex - Walmart, Etsy, Ebay
Hp-ipg Ips Ccial S/work Prntr (3 Pagewide P Mfp 477dw 1200x1200 - Walmart, Etsy, eBay
HP Color Laser MFP 179fwg 600 x 600 DPI 18 ppm A4 Wi-Fi - Walmart, Etsy, eBay
Ricoh Printer Laser Color Spc261dnw A4/WiFi NFC Duplex - Walmart, Etsy, eBay
Brother HL-L3210CW Compact Digital Color Printer Providing Laser Printer Quality Results - Walmart, Etsy, Ebay
Conclusion on Small Business Printer Buyers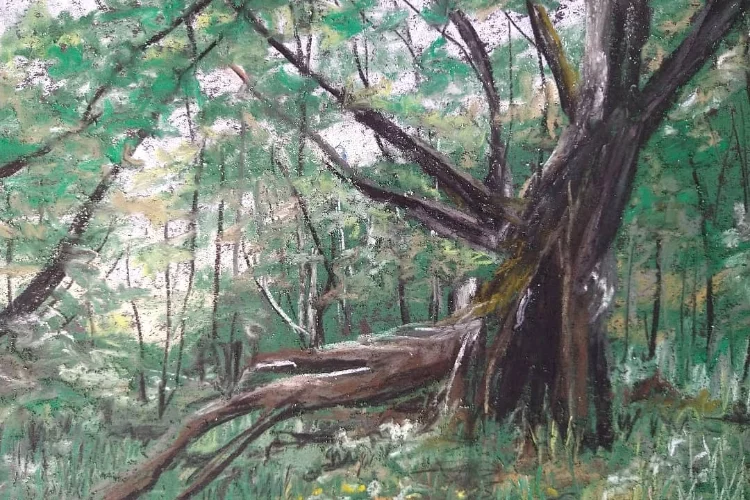 As you can see, there is so much uniqueness between printers of different brands and even printers from the similar brand but different line. Hopefully, this guide helps you make an informed decision.