Printing documents is one important part of running a business. Almost every transaction a business carries out has to be documented. Both for auditing and the purpose of tracking the finances of the business.
Having a dependable printer is therefore essential. Whether it is a printer for a small business or just a printer for your home office, you are in the right place.
Over time, printers have developed from just being able to perform one function. Now, most of the best printers for small businesses can handle faxing, scanning, and even duplication of documents through photocopying. Multi-functional printers not only help you save space and money, but they also help save time! You don't need to start waiting for someone to finish using the office scanner before scanning important documents. Overall, it improves office productivity.
Editors' Picks for Best Printers for Small Businesses and 2021
The right printer for your business must be able to keep up with every office demand that rises. it should also be cost-efficient. You don't want a printer that guarantees high-quality work but also costs too much money to run either. From the cost of replacing toner or ink cartridges to the electricity bill it generates, every expense has to be just right.
With this guide, you can have better insight into the perfect pick for your business or office!
The 10 best printers for small businesses in 2021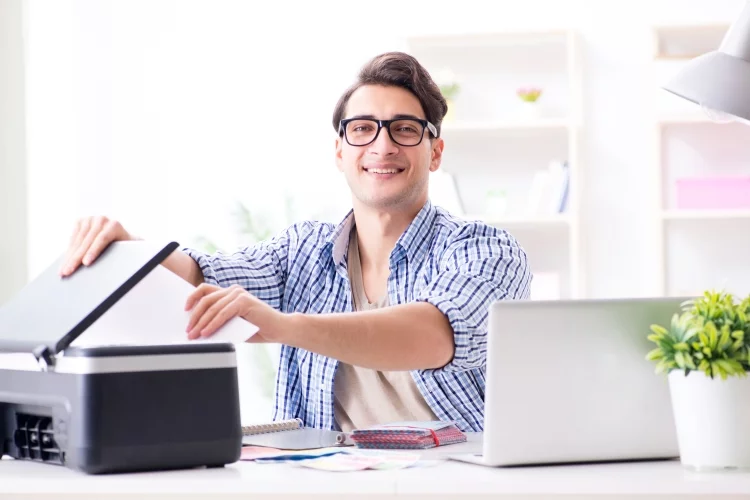 1. Canon Pixma TR7020 - Link
For the best all-around, versatile printer for small businesses, the Canon Pixma TR7020 printer is your best pick.
It is reliable and comes at an affordable price. It is user-friendly and supports the Wi-Fi Direct connectivity option. With this, you can perform cloud printing with the printer. The printer also supports AirPrint via the official Canon app.
One notable feature also worth mentioning is the array of templates you can download and edit by using the app. The printer has a 36-sheet auto document feeder as well as two paper trays. The paper trays are adjustable and can both hold 100 sheets each.
The Canon TR7020 printer can print both colored and black-and-white documents. It does have varying printing speeds depending on the type of document it is printing.

2. Kyocera Ecosys P3155dn - Link
With a printing speed of 55 ppm, it is pretty safe to say the Kyocera Ecosys P3155dn is fast. This is no doubt one of its strongest attributes.
Another thing that quickly comes to mind with the Kyocera Ecosys P3155dn is that it costs relatively small money to maintain. And while it does not come with Wi-Fi connectivity options, there is still much to love about this efficient, economical, laser printer.
For one, the build and design of the printer make it feel smart. Although this also means it has a small touch control display which can make it a little bit hard to access its other features. Regardless, it does churn out high-quality prints! It has a paper tray capable of holding 500 sheets and is primarily an A4 paper mono printer.
If you run a small or medium business with high printing demands, you can't go wrong with this machine.

3. Xerox VersaLink C400DN - Link
Here are the important things you need to know about this color printer:
- It is not a mono printer. It comes with an adjustable paper tray that lets you print on different paper types and sizes provided it is not bigger than the A4 paper.
- It can turn out both black and white prints as well as high-quality multi-colored prints.
- It has an impressive touchscreen interface that would almost makes you feel like you are using a smartphone. The touchscreen display even lets you download apps that help improve the functionality of the printer!
- It comes with Wi-Fi connectivity options for cloud printing alongside the traditional USB port options.
- It does have a bulky design so you might want to create enough room for it.
That said. The VersaLink C400 by Xerox is not your average small business laser printer as the starting price would have you believe. It does have a relatively high cost of maintenance, but it is worth it.

4. HP LaserJet Pro MFP M227fdw - Link
Truth be told, you can never go wrong with HP printers. Whether you are buying one for a small business or a large business, HP does make mean printers.
This laserjet pro-MFP M227fdw is from a line of highly efficient printing machines. It comes with a decent 250 sheets priority paper tray. It is a multi-functional printer in that it can print, scan, fax and act as a copier.
It supports two-sided printing and has a notably fast printing speed compared to other printers in its price group.
The laserjet pro-MFP M227fdw also supports a wide connection option. It comes with support for Wi-Fi and Wi-Fi Direct connectivity. It has a USB 2.0 port as well as an NFC connectivity option.
It is cheap to run. It also comes with a decently sized LCD touchscreen so you can operate it. The only downside that comes to mind is the size and unusual design of the printer. You will have to create and dedicate a permanent space for it.

5. Canon imageCLASS MF267dw - Link
Do you want a small business printer that supports Amazon Alexa? The Canon imageCLASS MF267dw is for you. It is even compatible with Apple AirPrint giving you dynamic options when it comes to printing.
Not surprisingly, it comes with USB, Ethernet, and Wi-Fi, and WiFi Direct connectivity options. It is capable of churning out double-sided printing at a decent 30pp. The Canon imageCLASS MF267dw does not support color printing and only has a 250 sheet feeder tray.
To make up for its downsides, the printer can perform other essential office functions other than printing. This includes faxing, scanning, and copier capabilities.

6. Brother HL-L5100DN - Link
If you are in the market for a fast and economic printing machine, you are in luck! Boasting an impressive printing speed of 40 paper per minute, this mono laser printer is a printing beast. It can handle all your high printing demands without any issues.
Two downsides to mention right off the bat with this machine is its lack of wifi connectivity and its annoyingly tiny LCD. It does support Ethernet Network and does double-sided printing smoothly.
Those two aside, it is a compact printer that would serve your small or medium-sized business well!

7. Kyocera ECOSYS P5021cdw - Link
Although not one of the fastest printers on this list, there is a lot to the Kyocera Ecosys P5021cdw that meets the eye. With a slow speed of 21 ppm, the Ecosys P5201cdw lets you do colored printing in your office.
It is a reliable printer and it comes with a rugged design that makes it suitable for long-term use. It is capable of also turning out high-quality black and white prints. It does come with Ethernet and Wi-Fi connectivity options. This makes it a good machine to have in case you are in a workgroup where a lot of file exchange, collation, and printing are required.
Even though the machine uses two tonner cartridges, for monochrome and colored printing, it still doesn't cost too much to operate or maintain. This is all thanks to its high-yield printing lasers.
One last thing you should know about the Kyocera Ecosys P5201cdw is that it also comes with Flash or thumb drive support. It has a dedicated port where you can simply print directly from a storage drive.
A big drawback though is the lack of a detailed control display. You have to work with a small LED display with only a few buttons to find your way around.

8. Epson Pro WorkForce WF-3820 - Link
Well, contrary to popular opinions, inkjet printers are not all that bad. Yes, there are simply better laser printer alternatives, but this Epson Pro Workforce WF-3820 checks the right boxes.
For instance, it does not use the expensive ink cartridges inkjet printers are known for. Instead, it uses a large Epson ink tank that is not expensive to refill. Since it uses ink, it does both monochrome and color borderless printing.
The printer can Scan and fax and comes with a 500-sheet adjustable paper tray. There are multiple ways you can connect the printer to the document you intend to print. They include Wi-Fi, AirPrint, and Ethernet. To make operating the printer easy, it has a 4.3-inch built-in touchscreen.

9. HP Laserjet Pro M454dw color printer - Link
The HP Laserjet Pro M454dw color printer does not have a large touchscreen. However, it is a secure and efficient color printer with a high printing speed (33ppm). It also still manages to support wireless printing despite the lack of a large touch screen.
This printer is one of HP's dedicated printers for shared businesses. Suffice to says it can print out a high amount of color and monochrome documents without any issues. It has a 550 paper tray as well as an additional 100 paper sheet tray. If you are in the market for an energy-efficient machine that can print high-quality documents with or without network connections, this is your best bet.

10. Thermal Printer HPRT MT800Q - Link
Hands down the best all-around best printer for small businesses, the Thermal Printer HPRT MT800Q is a reliable all-in-one printer.
It comes with Wi-FI Direct options that let you do cloud printing. You can also improve the printer's functionality by connecting it to your smartphone (Android or iOS). It supports Bluetooth connections so you can print directly from your iPhone, Android, or Linux device. It also has a large built-in lithium battery that ensures you can print anywhere and at any time without electricity. The printer only supports monochrome printing.
Conclusion on Small Business Printer Buyers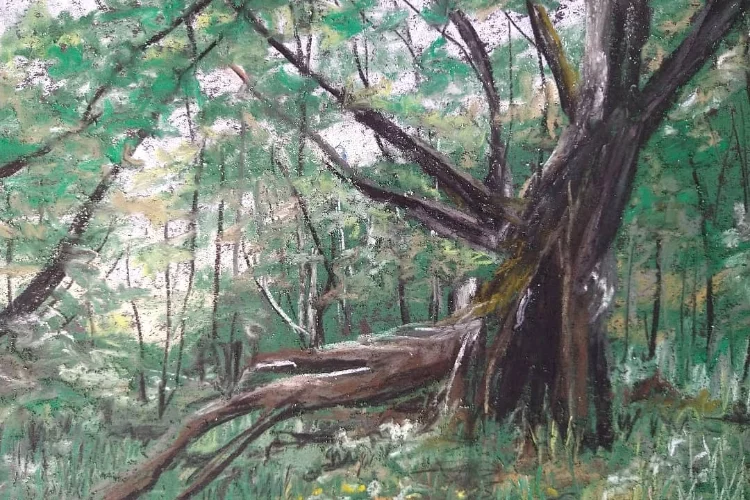 As you can see, there is so much uniqueness between printers of different brands and even printers from the similar brand but different line. Hopefully, this guide helps you make an informed decision.