What comes to mind when you think about art? For many, the first thing that comes to mind is painting. But there's so much more to art than that! There are sculptures, architecture, and even performances. Each of these can be controversial in their own way. In this blog post, we'll take a look at some of the most famous controversial art pieces in history. We'll explore why they were controversial and what made them so iconic. Are you ready to dive into the world of art controversy? Let's go!
An artwork gives an idea of an important personality or an unforgettable event that occurred in history. With beautiful artwork, new generation kids can have a glimpse of what the heroes of their society or country look like. It also assists their learning processes. Today, there are many artworks used to beautify an edifice, stocked in museums, and various strategic locations for beautification purposes. Art can be controversial or uncontroversial. The term controversial art results from the design of artwork that is offensive, shocks, and sends unacceptable messages to some groups of persons.
Summary of Top Famous Controversial Art Pieces In History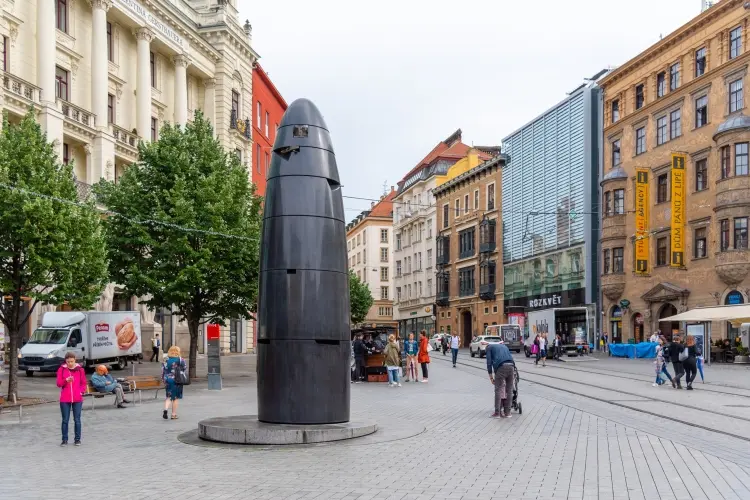 The table below summarizes the famous controversial arts and their designer
| | |
| --- | --- |
| Famous Controversial Arts | Designer |
| My Bed | Tracey Emin |
| Shark | Damien Hirst |
| The Origin of the World | Gustave Courbet |
| The Nude Maja | Francisco Goya |
| The Holy Virgin Mary | Chris Ofili |
| Guernica | Pablo Picasso |
| Piss Christ | Andres Serrano |
| Eres Lo Que Lees | Guillermo Vargas |
| Myra | Marcus Harvey |
Top 9 Most Famous Controversial Art Pieces In History
The world has witnessed the design of many controversial arts. The arrays of controversial art pieces available in different locations and museums necessitate the need to discuss the famous ones among them. With that said, today, I will be telling you thefamous controversial art pieces of all time.

1. My Bed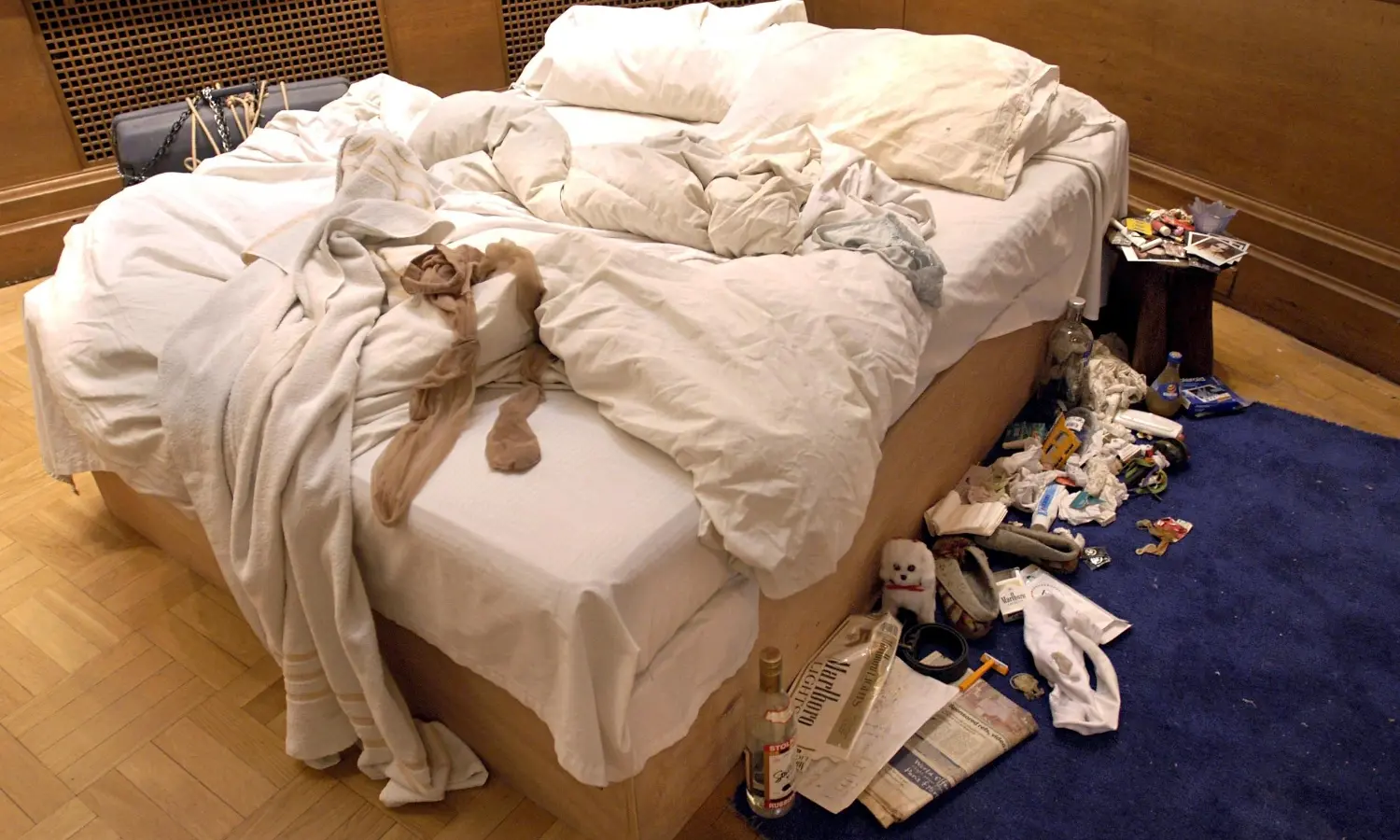 Designed by Tracey Emin, My Bed is a controversial art piece that got the vast majority of people commenting when it was released. My Bed became famous when it was shortlisted for the prestigious Turner Prize, a meritorious award designed by the popular T ate Britain art gallery. Immediately My Bed made the list, it became extremely famous among art lovers and art commentators. The art piece also sparked arguments and discussions among artists and media personalities. The moment you see the art piece, you will understand the message it is passing across. My Bed features an unmade bed that is covered with bodily fluids and stains. The items beside the bed comprise unwholesome commodities like condoms, dirty underwear, and other unethical items that are not expected to be in an art piece. As controversial as My Bed is, it opened the eyes of people to things that are happening around them.
2. Shark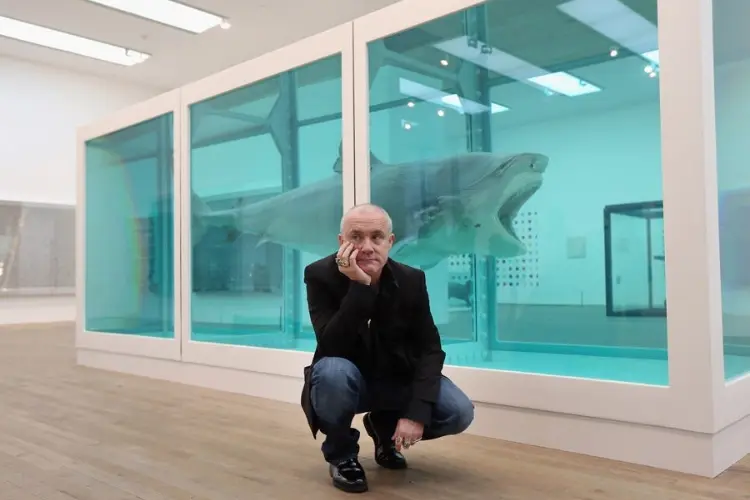 Shark is an art piece designed by the controversial Damien Hirst. The personality of Damien Hirst is controversial when you consider all he has done as an artist. In the last few years, he created an image that features a shark suspended in a tank containing the solution of formaldehyde. When watched closely, the image of the shark is that of the former Iraqi leader, Saddam Hussein. In the image, Saddam Hussein was seen handcuffed and floating in formaldehyde. As soon as it was released into public space, the art piece generated controversies. Some countries decided to ban its display in order to quench any form of chaos or misunderstanding that may arise from the Muslim community. Notable among the countries that banned sharks are Belgium and Poland. In reality, nobody will see the image where Saddam Hussein is drawn almost naked in formaldehyde that will not get his or her tongue wagging.
3. The Origin of the World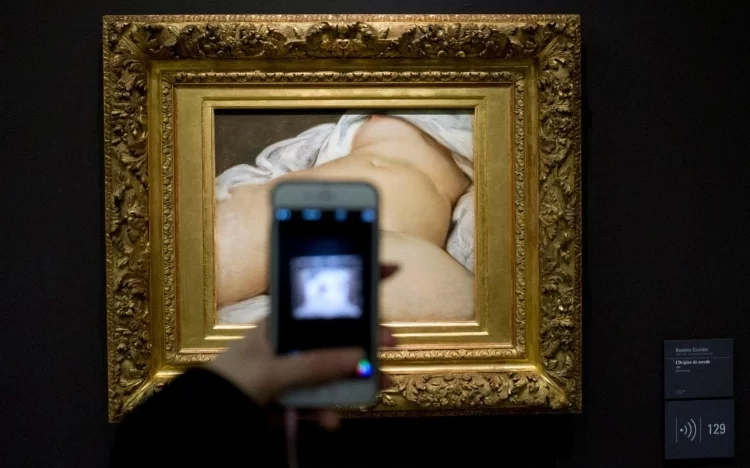 Designed by Gustave Courbet in the 19th century, The Origin of the World will continually be categorized as a controversial art piece. To date, many people still wonder what was in the mind of Gustave Courbet when he created the controversial art piece. Though the art is extremely realistic, the image is sometimes considered not ethical by moralists. The image comprises a woman whose genitals and nakedness was exposed while her face was covered. It implies that all humans are the product of the genital and nakedness of women. In 1994, the French police banned a novel that has the reproduction image on its cover. In 2011, Facebook carried out a thorough search on all accounts disabling the accounts with the controversial art piece on their page.
4. The Nude Maja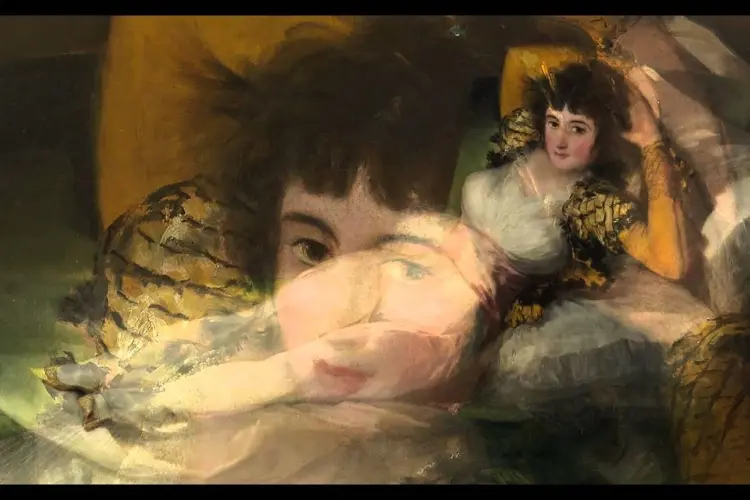 Created by Francisco Goya, The Nude Maja was categorized as a controversial art piece as soon as it was published. Francisco Goya is regarded as one of the controversial artists in history because he created this art piece over 200 years ago - when morality was well established. Even though some people consider it a fair art piece today, the decency of the 1800s was all that was needed to declare The Nude Maja as a controversial art piece. The image shows a lady lying down and staring at the viewer. She is also focusing on the canvas. This kind of image and the exposure of nudity is more like an offensive act that was not common at that time.
5. The Holy Virgin Mary
Anything that has something to do with religion will not cease for generating different kinds of controversy. When you hear the name Holy Virgin Mary, the first thing that will cross your mind is something ethical and pure. If that is your thought, I can tell you that you are wrong in your assumption. The art piece designed by Chris Ofili was termed controversial because of unholy paintings in the artwork. The Virgin Mary painted in the picture is black. Her figure consists of numerous pornographic images around it. Chris Ofili also added elephant dung that was coated with resins. Either you are Christian or not, seeing this art piece designed by Chris Ofili will cause you to waggle your tongue. Years after the art piece was published and displayed by the Brooklyn Museum, the museum lost about $7 million in funding.
6. Guernica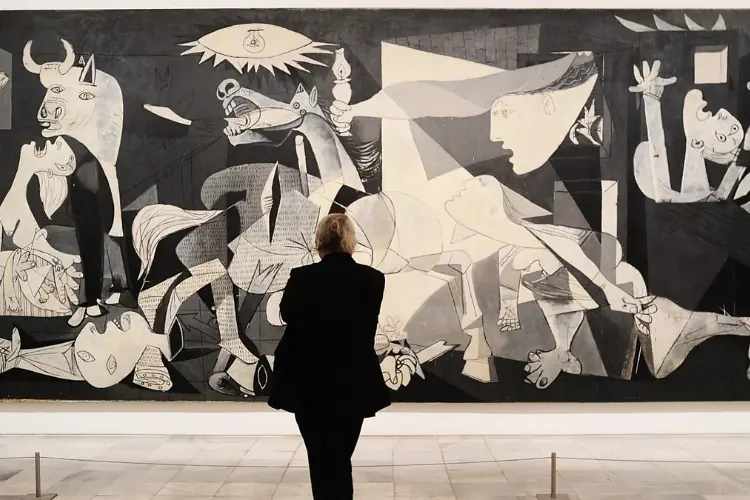 Guernica is an art piece designed by a famous artist called Pablo Picasso. The popular artist was declared to be controversial because of the Guernica art piece he designed during the Spanish civil war. The Guernica image is a clear representation of the atrocities that took place in the town called Guernica in Spain. The atrocities include the German massacre and bombing in the town. When it was published, Guernica generated heated debate due to divided opinion because some people see the image as designed to be used as a propaganda tool.
7. Piss Christ
Piss Christ is another religious art piece created by Andres Serrano. The word Piss Christ passes a message across religious personalities. Andres Serrano designed Piss Christ to showcase his artistic prowess. The image designed turned him into a controversial figure. In the art piece, there is a plastic crucifix that was submerged in a solution that appears like Andres Serrano's urine. The content caused ripples amongst Christians and the religious communities. The situation got aggravated when it was revealed that Andres Serrano got $20,000 from taxpayer's money for his output on Piss Christ. Months after receiving the fund, Andres Sennaro started receiving threat messages by mail because of the controversial image. It's over 30 years since Andres Serrano published the art piece, it still maintains its status as a controversial art piece.
8. Eres Lo Que Lees
Eres Lo Que Lees which has "You Are What You Read" as its English translation is one of the controversial images created in history. Some people even find it challenging to call the image created by Guillermo Vargas, an art. In the art piece, an underweight dog was chained to the wall. Guillermo Vargas placed a bowl of food out of its reach. People consider it cruel to purposely treat the dog that way - because the dog was seen to be hungry. They felt starving dogs is not proper. Hence, it was considered as being imposing confidence and teaching people - the ways of maltreating their dogs.
9. Myra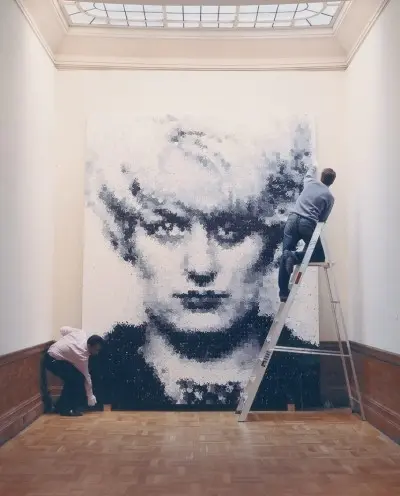 Marcus Harvey is a talented artist that worked on painting the image of Myra Hindley. Myra Hindley is a brave woman known for her activities in abducting, sexually abusing, and torturing children. She committed Moors murder when she abducted, sexually abused, tortured, killed, and buried five children and Ian Bradly in her active days. Myra Hindley was widely hated in England for her cruel attitude towards children. In his painting, Marcus Harvey surrounded Myra Hindley with hundreds of children. As soon as the art piece was published, it generated different controversial statements. People suggested that the image of a murderer like Myra Hindley was not supposed to be published for the public to see. Myra Hindley decided to write a letter to Marcus Harvey requesting that the image should be removed.
Conclusion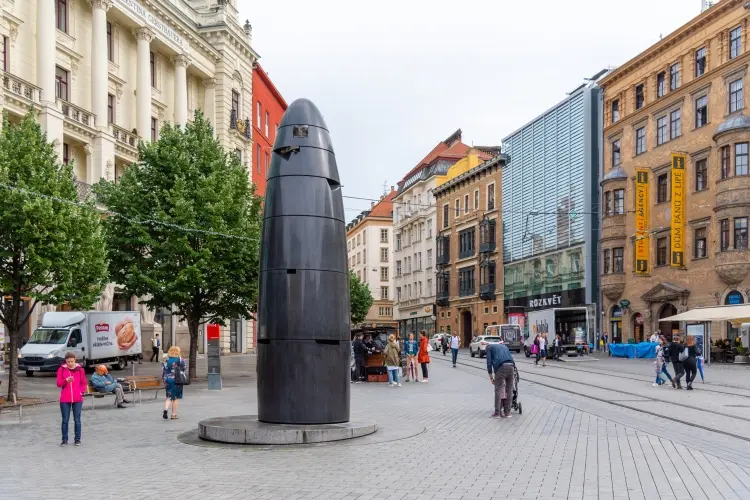 Art pieces are creative output from talented artists - which are used to showcase their artistic prowess. While some art pieces are educational and beautify the environment, others have been termed controversial. The term "controversial" is used for these art pieces because of the message they are giving to the entire populace. Some of them are also designed by controversial artists - making them unacceptable by different sections of the world populace. Today, I have discussed the famous controversial art pieces painted and published in history. Please read through them to update your knowledge. Enjoy reading!