Printing on cardstock tends to be a challenging task if you don't have experience. It can be more complicated if you don't have the right printer. Since you can customize invitation cards, business cards, greeting cards, and many other items, it is vital to research if your printer can handle them before attempting to print.
What is Cardstock?
Cardstock is a thick paper used for creating calendars, business cards, photographs, wedding invitations, among others. The paper is known as cardstock because it is thicker than regular printing paper. You can consider cardstock paper for your professional printing jobs because of its great thickness and durability.
What to Consider about Printing on Cardstock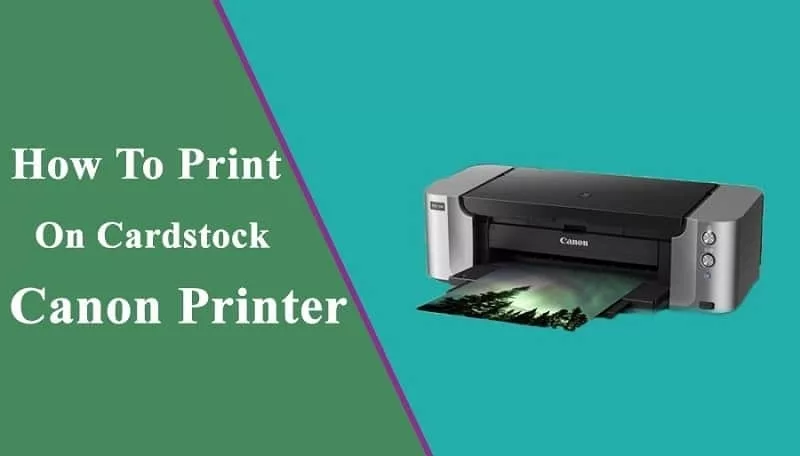 If you are planning to print on cardstock, you need to consider these factors. They include; coating, type, thickness, size, and material.
High-quality material

: You need to ensure you print on thicker material to deliver durable and attractive items to look at. High-quality cardstock paper gives a high-quality look and feel that will impress your guests.

Cardstock coating:

you can choose several coatings when printing on cardstock to give your card attractiveness and durability. Depending on the coating you prefer, you can add vibrancy, smoothness, and even extra shine to your item. Some of these coatings include matte, gloss, and high gloss.

Cardstock thickness

: Consider the thickness when printing on cardstock. The thickness is measured in points, so you need to know what maximum points your printer can accommodate. Most cardstock printers hold sizes from 10 -17 points.

Type of cardstock

: Whether you want to customize invitations or business material, you need to know the kind of cardstock to use. Every printer can handle varying cardstock types. Some machines will print on textured ones, some on colored cardstock, and even scented ones.

Budget:

make sure you do some research on the type of cardstock papers you want to purchase. You will get what you want invested in, so choosing cheap papers will cost you. Look at the material used in making the papers and produce quality prints that will look attractive.

Unique techniques such as foil stamping or embossing:

When printing your cardstock, there are various unique methods you can use to make your items stand out. Foil stamping and embossing enhance elegance and sophistication. Also, die-cutting adds more dimensions with customized designs and shapes.
How to Choose a Printer for Cardstock
Type of printers
First, you should consider a printer that can handle cardstock paper to avoid wasting your money on the wrong unit. You have to keep in mind the printer's versatility since different ceremonies call for other cardstock papers. You need to know if the printer will handle various tasks or not.
Paper Thickness
It is necessary to check a printer's specifications, including the maximum paper thickness you can print. You should consider a printer that can handle different cardstock types you want to use for your jobs. Also, don't overfill the paper tray with cardstock papers as it may cause the printer to jam. You can opt for dual-feed trays for efficiency and automatic feeding. For instance, a Canon Pixma Pro-100 is designed to handle various paper sizes and thicknesses, making it great for different cardstock.
Printing quality
The first thing to consider is the printing quality of the cardstock printer. Whether the printer is for home or business use, you want a machine that can produce high-quality prints. A quality item makes it appealing and attractive. Print quality is expressed in dots per inch (DPI). Some models also describe how well their printers can handle images in terms of inches per second (IPS), contributing to print quality.
Connectivity options
Before purchasing a cardstock printer, it is also vital to consider connectivity options. Some models are equipped with a USB connection to help you quickly transfer information from the computer. Interestingly, the modern models come equipped with Wi-Fi and Bluetooth technologies to connect the printer and computer. These connectivity options make it convenient to transmit data from a computer to a printer.
xxInk configuration
It is also necessary to know how many ink cartridges the cardstock printer has. The more the cartridges, the better as you will not be replacing them frequently. An extensive ink configuration produces colorful and attractive prints.
Paperweight
Depending on the cardstock paperweight, you should choose a printer that handles different amounts of paper. It is essential to consider the weight the printer can support to ensure you produce excellent prints. You will be disappointed if you use heavy cardstock papers on the wrong printer as it tends to jam.
Printing speed
When looking for a cardstock printer, consider printing speed. If you want to print huge volumes of cardstocks, it is necessary to find a printer that can print 20 PPM is a great one.
How to Print on a Cardstock Canon Printer
Most people use their printers on regular printing paper. However, you can use a canon printer to print any paper. You need to make some adjustments and print your cardstock paper to the desired item. Here are the steps to follow when printing cardstock on a Canon printer:
Step 1: Adjust the printer to hold the cardstock paper.
You need to adjust the printer to hold the paper. Some Canon printers' models come with a manual lever found under the flat scanner, while others have the option of adjusting paper thickness on the control panel or through the computer. You can ask a specialist or use a manual for the specific Canon printer.
Step 2: Set the printer.
Adjust the printer to fit the cardstock size. The option may appear in the drop-down menu after selecting "print" then "Preferences" or "Properties." You will find that some printers allow you to adjust the paper size by selecting "Paper Select" on the printer screen.
Step 3: Load the paper tray.
Place the cardstock papers in the paper tray. For example, if you are printing 3 by 5-inch cards, ensure the paper's long side is placed vertically. In case your printer comes with a photo paper tray, use it to hold your cards according to the instructions.
Step 4: Print
Press the "Print" button on your computer screen, then "OK" on the dialogue box which appears. Also, you can press "Print" directly on your Canon printer.
Cardstock Printing Problems
Most printers don't handle thick papers, so always check the specification. If you use the wrong cardstock paper, it can cause an issue or damage the printer. Make sure you check the paper types your canon printer can accommodate and maximum thickness. When the printer can't handle a specific thickness, it leads to a paper jam.
Some printers' paper trays can't handle particular cardstock, or manual feeding can also cause paper jams or misprints. Since cardstock is thicker than regular papers, it is good to ensure you leave enough space. Also, ensure the cardstock is not curled or wrinkled as it can cause printing problems.
Ensure you feed one cardstock and test the printer first, then loading the whole tray and printing the paper.
How to Solve Cardstock Printing Problems
When your Canon printer stops feeding papers, the problem can be related to the paper condition, printer, or paper quality. It can also be a result of paper jamming. Here are the steps to follow to ensure paper feeds appropriately.
Step 1: Removing the jammed papers.
You need to remove any jammed paper from your printer. Pull the paper out carefully from the sheet feeder in the direction that the paper was moving. It prevents the rollers and other plastic parts from damaging. Now, let the printer reset itself.
Step 2: Use a damp cloth to wipe the cover, lid, and rollers
Use a soft, damp cloth to wipe out any debris in the covers, lids, and rollers. Consider a bright fabric to help you identify dirt from the printer. Make sure you clean the rollers gently, then allow the rollers to dry.
Step 3: Fan and feed papers
Next, fan and load fresh cardstock in the printer. Ensure you do not overfill the tray or feed curled and wrinkled papers. Set the paper guide to help you fit the papers properly. The embossed markings on the paper tray will guide you to the paper size you are using. Let the paper be stacked perpendicular to the tray.
Step 4: Print
After following all the steps above, try to print again.
Frequently Asked Questions
Can you use any printer for cardstock printing?
No, not all printers are ideal for printing cardstock. Some of the printers are designed for standard papers, which is different from cardstock. The cardstock paper is thicker when you feed it to the wrong printer; it results in jamming and misprint. Make sure the printer you are using can be adjusted to print the thicker papers.
Which Canon printers can print on cardstock?
You will get multiple Canon printers that can print on cardstock papers. They include:
Canon TS9120 Wireless All-In-One Printer

Canon Pixma iX6820 Wireless Business Printer

Canon Wireless Crafting Printer TS9521C

Canon Pixma Wireless All-in-One Color MG3620
Why does my printer jam when I use cardstock paper?
Since cardstock is thick paper, it is hard to bend through the printer. Regular printers don't work print on cardstock because they are small and larger printers produce low-quality items. You should consider a cardstock printer.
Can Canon printers print on cardstock?
Yes, the best printer for cardstock is the Canon Wireless Crafting Printer TS9521C.
Can you use a standard printer to print cardstock?
No, cardstock is thicker compared to regular paper. Since the standard printer is designed to handle regular paper, it might result in paper jamming when you load the printer with cardstock.
Do you need a particular printer for cardstock?
Yes, because not all standard printers can handle this paper. You need to be careful when purchasing a cardstock printer.
Conclusion
Printing cardstock requires experience and the right printer. To get an excellent item, you need to make sure that you are using the paper's right side and the proper steps. You need to follow the steps above on how to print on cardstock. Now that you know that cardstock paper is thicker than regular ones, you should consider the right size and weight for your printer.